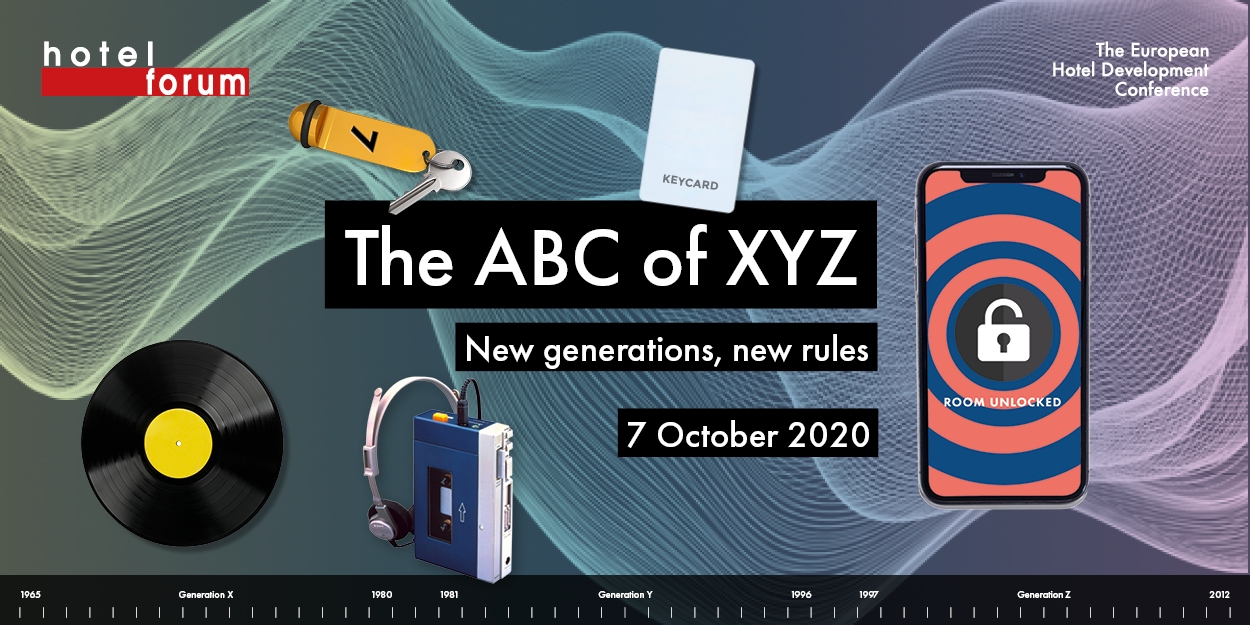 Hotel Property Award 2020
hotelforum, the European Hotel Development Conference, announces the annual competition for the Hotel Property Award 2020
Do you stand out with your hotel property from your competitors through a successful overall approach consisting of architecture, design and innovation? Then take part in one of the most important competitions of the hotel real estate industry!
Whether you are running a luxury or budget hotel, whether it is privately owned or managed by a hotel chain, or a city hotel or holiday resort, hotelforum regards a homogeneous combination of all the individual aspects to form a winning, and ultimately economically-successful, hotel concept as crucial.
The Hotel Property Award is one of the most popular prizes in the industry. Since 2002 the prize has been awarded by hotelforum annually at the end of the Expo Real in Munich. The growing number of applicants over the last years is a confirmation of the increasing significance of this industry award.
The main facts at a glance for 2020:
Terms of Participation and submission platform: https://www.hotelforum.org/en/awards/hotel-property-award/how-to-apply/
Eligible projects
The hotels must be located in Europe and have been constructed and opened between January 2019 and July 2020. Submission deadline for the application is 31 July 2020. Participation in the competition is free of charge.
The application process for the Hotel Property Award
Any company involved in the planning and operation of the hotel may take part, e.g. the project developer, hotel owner, hotel operator, investor, architect or interior designer.
The nomination by the hotelforum jury
An independent hotelforum jury will nominate and present up to ten hotels from among the applications received, as well as shortlisting three finalists when it meets at the beginning of September.
The award ceremony
The finalists and the winner of the Hotel Property Award 2020 will be presented on 7 October 2020 at hotelforum, the European Hotel Development Conference at the end of the trade fair Expo Real. All nominated hotels will also receive an award during the event, and will be showcased within an exhibition area.
Some previous Hotel Property Awards have been presented to:
Schgaguler Hotel, Castelrotto (2019), QO Amsterdam (2018), Bretterbude, Heiligenhafen (2017), Hotel Reichshof Hamburg CURIO Collection by Hilton (2016), Hotel Zoo Berlin (2015), Holzhotel Forsthofalm, Leogang(2014), Radisson Blu, Nantes (2013), Topazz, Vienna (2012), 25hours HafenCity, Hamburg (2011)…

hotelforum is the European Hotel Development Conference, which for 18 years now has been a regular annual feature accommodating networking and exchanges between experts when it comes to hotel properties. The conference agenda and the evening function with the presentation of the "Hotel Property Award", usually held at the Hotel Bayerischer Hof in Munich, offer a highly-qualified communication platform as part of the Expo Real trade fair for real estate.
2020's event will be held as a digital conference on Wednesday, 7 October under this year's motto "The ABC of XYZ – New generations, new rules".
You will find more information at www.hotelforum.org.
Chat with us (Andreas Martin, Caroline Heck, Stephanie Wende) live today or send us an e-mail for any further questions award@hotelforum.org