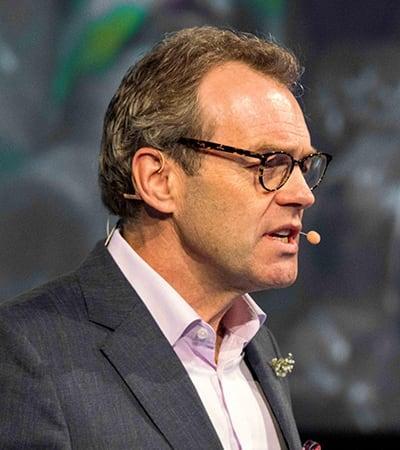 Jonathan Worsley
Chairman & Founder
Bench Events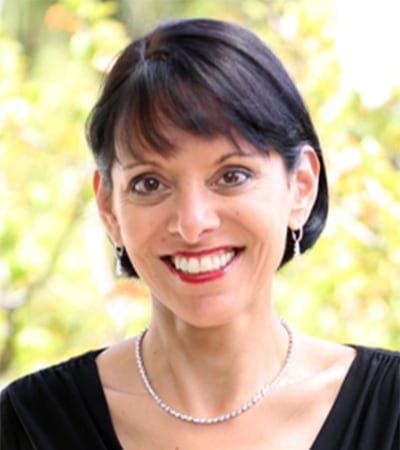 Anita Mendiratta
Special Advisor to Secretary General
UNWTO
The first edition of Hospitality Tomorrow attracted 5,343 hospitality decision-makers from 128 countries around the world. A truly virtual event, we are back for Episode 2 where we will follow the sun around the globe with a focus on Asia, the Middle East, and ending with Europe and North America.

Why are we doing this? Because one thousand of you responded to our survey and said: 'let's do it again' as we need to continue the conversation to assess the changes in our world and people - operationally, financially, and psychologically. Where, when and how signs of recovery can be anticipated and the role of Travel & Tourism in accelerating momentum for recovery.
It is crucial that we rebuild confidence in the global community. Now is the time to continue the conversation - make those critical connections that you need to build the right understanding, relationships, unity and actionable ways to support one another now for a stronger response - as one industry, one community for one tomorrow.
We start with Asia from 06:00 (GMT) on Tuesday, May 12, 2020 from the safety of your own home or office. See you there!


EPISODE 2 SPEAKERS INCLUDE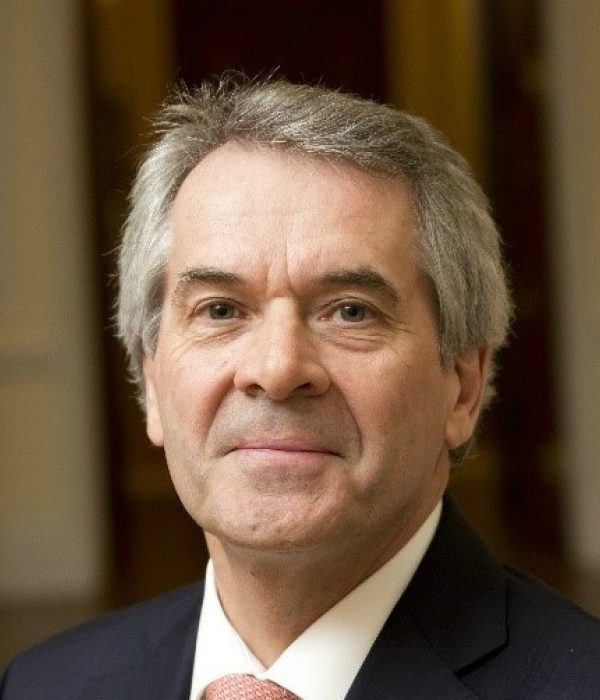 Sir Peter Westmacott, KCMG, LVO was British Ambassador to the United States from January 2012 until January 2016. It was his second posting in Washington, having previously served as the British Embassy's Counsellor for Political and Public Affairs in the mid-1990s.

Prior to his service as ambassador to the United States, Peter served as the British Ambassador to France—from 2007 to 2011—and as Ambassador to Turkey starting in 2002. Peter's forty-year career in the British Diplomatic Service has included postings in Tehran and Brussels, time as the Foreign and Commonwealth Office's Director for the Americas, and a seat on the board of the Foreign Office as Deputy Under Secretary. In addition, he served as Deputy Private Secretary to His Royal Highness The Prince of Wales from 1990 to 1993.

After his retirement from diplomatic service, Peter has taken up appointments as Vice Chairman at Tellus Matrix LLP, an independent non-executive at Ernst & Young, distinguished ambassadorial fellow at the Atlantic Council, director of Family Zone Cyber Safety Ltd, and an advisory director of Campbell Lutyens & Co, Tikehau Capital, Signum Global Advisors and Glasswall Holdings. He also speaks regularly at international conferences, including the Aspen Security Forum, and on radio and television.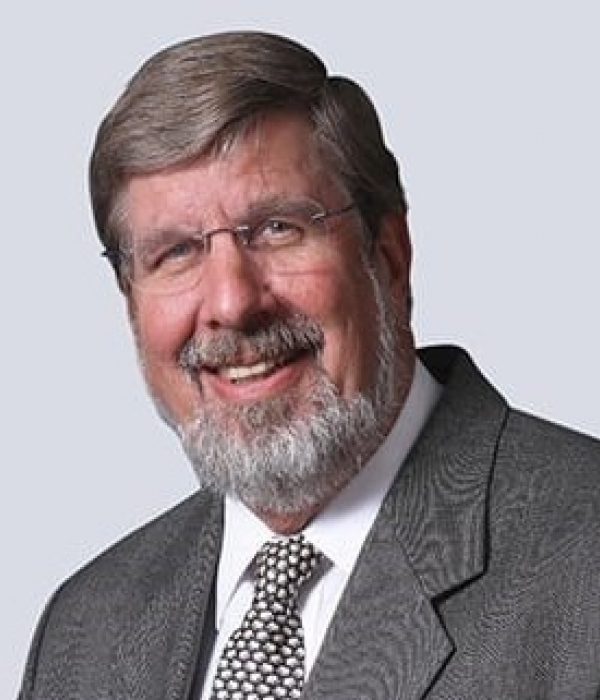 One of the best known expatriates in Southeast Asia, Bill Heinecke is the driving force behind the leading global brands under the Minor Group umbrella. His visionary spirit, unwavering commitment and hands-on management style are the cornerstones of his unparalleled successes, which are deeply rooted in Thailand. Bill created his very first company here at the young age of 17. Today, Minor International (MINT) owns and operates a diversity companies, focused on three primary business sectors: restaurants, hotels and lifestyle retail brands. MINT operates over 2,200 restaurants, over 400 retail trading outlets, and over 535 hotels across 55 countries from Australia to Brazil.

Chairman and Founder of Minor InterBill's first hotel venture was in 1978 with the Royal Garden Resort in Pattaya, Thailand. Minor Hotels is now one of the largest hotel owners and operators based in Asia, with a current portfolio of over 535 properties in 55 countries. The company's hotels, resorts and serviced suites are operated under Minor Hotels' Anantara, Avani, Elewana, Oaks, NH Hotels, NH Collection, nhow and Tivoli brands – as well as management agreements with Four Seasons, Marriott, St Regis and Radisson Blu..
Educational Credential
Honorary Doctoral of Business Administration in Management, Yonok College, Lampang
International School of Bangkok
Director Certification Program (DCP) Class 64/2005, Thai Institute of Directors Association (IOD)
Other Current Positions
Independent Director and Chairman of the Nomination, Compensation and Corporate Governance Committee of Indorama Ventures Pcl.
Chairman and Director of Minor International Pcl.'s subsidiaries
Director of Pacific Cross International Ltd.
Experiences
Director of Sermsuk Pcl.
Director of S&P Syndicate Pcl.
Director of Saatchi & Saatchi Limited
Chairman and Managing Director of Ogilvy & Mather (Thailand) Limited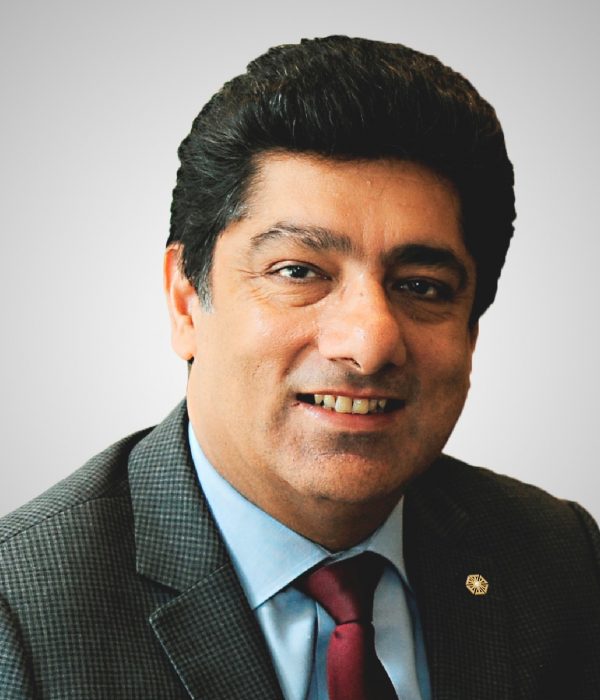 Mr. Puneet Chhatwal joined IHCL as the Managing Director and Chief Executive Officer in November, 2017. He is a global professional with over three decades of leadership experience at highly-acclaimed hotel groups in Europe and North America.
Under his leadership, IHCL has embarked on a journey of re-imagination, unveiling its five year business strategy - Aspiration 2022 with a vision to become South Asia's most iconic and profitable hospitality company. In line with the strategy, the company is on its path to deliver sustainable profitable growth through margin enhancement, scaling of hotels portfolio and refresh of its brandscape and offerings.
Prior to this, Mr. Chhatwal was the Chief Executive Officer and Member of the Executive Board of Steigenberger Hotels AG – Deutsche Hospitality. He was also the Chief Development Officer of The Rezidor Hotel Group – Carlson Hotels Worldwide. Mr. Chhatwal is a graduate of both Delhi University and Institute of Hotel Management, Delhi. He has completed an MBA in Hospitality from ESSEC, Paris and an Advanced Management Program from INSEAD.
Mr. Chhatwal has won awards including the prestigious Carlson Fellowship and was rated as one of Europe's 20 extraordinary minds in Sales, Marketing and Technology - HSMAI European Awards 2014. He was also the First Alumni included in the ESSEC-IMHI Hall of Honor 2014.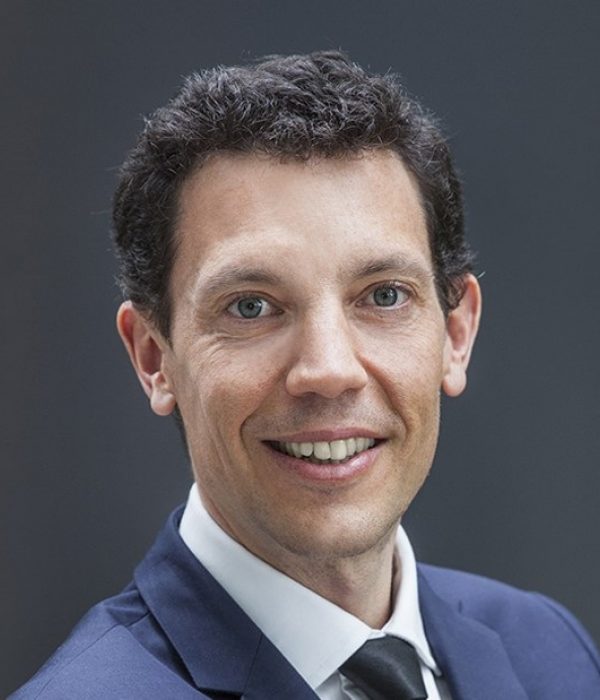 Franck is a graduate of Ecole Polytechnique and a civil engineer from Ecole des Ponts et Chaussées (France's national school of bridges and highways). He started his career in 2001 at the Direction Départementale de l'Equipement des Alpes Maritimes (the Alpes Maritimes regional equipment department) where he was in charge of air bases. In 2004, he was appointed Advisor to the French Minister of Equipment, Transport and Tourism. He joined the SNCF in 2006 as Director of the Chairman's Cabinet, before heading up Line 8 of the Transilien Greater Paris regional railway service. CEO of Thalys from 2011 to 2014, he led the transformation of Thalys into a full-function railway company, and was appointed CEO of Voyages-SNCF.com from 2014 to 2017 where, in particular, he carried out the key projects of customer experience and internationalization of the Group.

Franck Gervais joined Accor's Executive Committee in November 2017.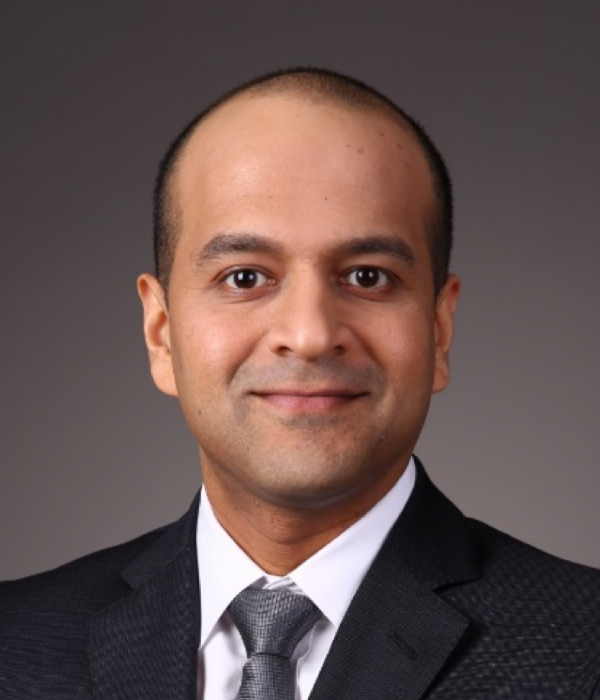 Neeraj Govil is the Senior Vice President South Asia for Marriott International. He has 20 years of experience in the hospitality sector in India, Australia, Vietnam, Hong Kong and Mainland China.
In his current role, and as part of the core Asia Pacific leadership team of Marriott International, he is responsible for creating and executing a strategic road map that focuses on establishing brand positioning and effectively expanding market share of Marriott Hotels in South Asia which includes India, Bhutan, Bangladesh, Sri Lanka and Nepal. The portfolio includes managed and franchised operations spanning 16 brands over 53 locations and 135 hotels with a total inventory of over 26,000 hotel rooms and over 400 restaurants and bars.
He works closely with "Rising Star Outreach" a non-profit organization affiliated with Marriott International working for the benefit of children with leprosy inflicted parents. Neeraj serves on the Committee of the 'Experience India Society' working with India Tourism Ministry and is a Member of the General & Governing Body of 'India Tourism and Hospitality Skill Council'. He is Marriott Internationals representative in India on US India Strategic Partnership Forum.
Neeraj is based in Mumbai and in his time off work, has a passion for travel and is a diehard fan of Arsenal Football Club.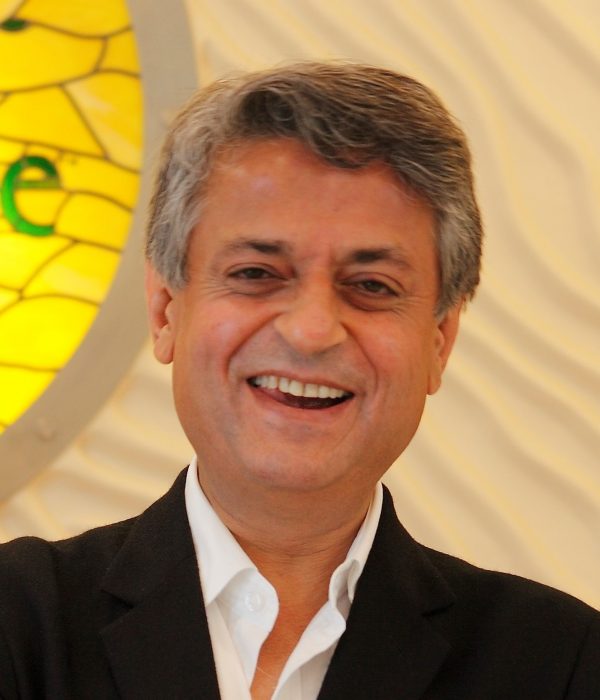 Patu Keswani graduated with a Bachelors Degree in Electrical Engineering from IIT Delhi in 1981. He subsequently received his Post Graduate Diploma in Business Management from IIM Calcutta in 1983.
Patu joined the TATA Administrative Service (TAS) in 1983 and worked with the TATA Group for 17 years. His last assignment was as Senior Vice President of the Taj Group of Hotels. He subsequently worked with management consulting firm, A.T. Kearney Inc. as Director in their New Delhi office. Anticipating the enormous yet latent demand for mid-market and economy hotels in India, Patu promoted Lemon Tree Hotels in late 2002.
He is currently the Chairman and Managing Director of Lemon Tree Hotels Ltd. which owns and operates 80 hotels in 48 cities with 8000 rooms and 8000 employees. Lemon Tree Hotels listed on the National Stock Exchange of India and Bombay Stock Exchange on 9th April 2018.
Patu is focused on offering opportunities to Indians with disability and people from the economically/socially weak segment. Presently, ~20% of Lemon Tree employees are from this disadvantaged segment of the population. Lemon Tree Hotels has been presented the National Award by the President of India for 'Best Employer of Persons with Disabilities' in 2016 & 2011 and a third National Award in 2012 for being a 'Role Model in providing a Barrier Free Environment to Persons with Disabilities'.
Patu is also the Chairman of the Skills Council for Persons with Disability (SCPwD). He is also a member of the Sector Skills Council for Hospitality, Travel and Tourism (NSDC). Patu was until recently also a member of the University Grants Commission and a member of the Board of Governors of IIT Delhi.
Patu has been awarded the Distinguished Alumni Award by his Alma Maters - IIT Delhi in 2011 and IIM Calcutta in 2012. Patu was inducted into the IATO (Indian Association of Tour Operators) Hall of Fame in 2019; the 'Hotelier India' Hall of Fame in 2012 and into the FHRAI (The Federation of Hotel and Restaurant Associations of India) Hall of Fame in 2010. He received the Excellence Award (inclusion/diversity) at Conde Nast Traveller Readers' Awards 2018.
Patu is a first generation Indian entrepreneur. His father was an Indian Railway Service officer and his mother a doctor in the Indian Army. He was previously married to Sharanita. They have two children, a son Aditya and daughter Nayana. Patu lives in New Delhi.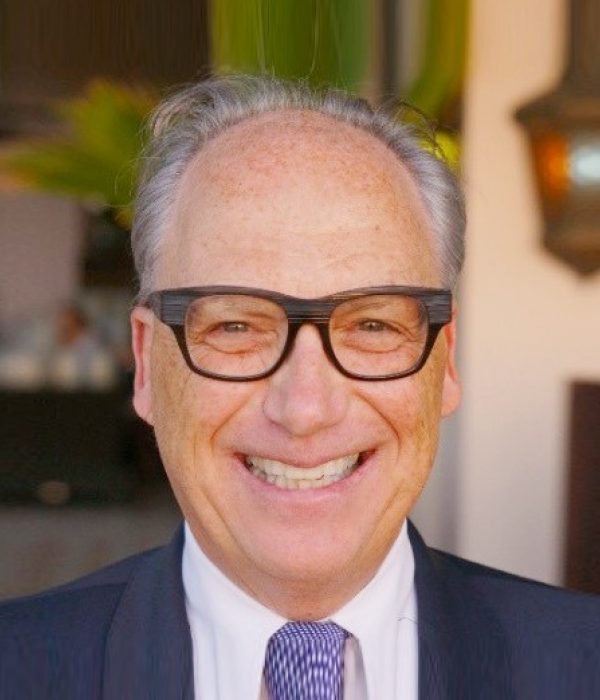 Gerard J.Inzerillo is a celebrated visionary recognized for his trademark innovation and his extensive network of global contacts in tourism, hospitality, entertainment, business and governmental affairs, cultivated during his 50 year career.
Inzerillo developed and operated some of the world's most famous and successful lifestyle brands in tourism and entertainment. In June 2018, he was appointed by HRH The Crown Prince Mohammed Bin Salman of the Kingdom of Saudi Arabia to be the first CEO of the newly created Diriyah Gate Development Authority. The authority will turn the UNESCO site of the first Saudi state into one of the world's great gathering places.
As CEO of Forbes Travel Guide from 2014 to 2018, he was successful in the globalization from the company's North American origins to more than 100 countries worldwide. The Forbes Travel Guide Five Star Award is the Olympic gold medal of hospitality.
Previously, his leadership led to the conceptual success of breakout brands such as Atlantis, One&Only Resorts, Ian Schrager Hotels, Four Seasons and Hilton Hotels.
Inzerillo was president/CEO of IMG Artists, the leader in artist management, performing arts and lifestyle events planning from 2012 to 2014. He directed global strategies for music, events, festivals, government consulting and artist and facility management businesses.
From 1991 to 2011, Inzerillo was president of Kerzner Entertainment Group, where he raised the profile of its properties in South Africa, the Bahamas, Dubai, Morocco, Mauritius, Mexico, the Maldives, as well as conceptualized and positioned the start up of its One&Only brand and Atlantis.
And from 1991 to 1996, Inzerillo served as COO of Sun City, the South African resort by Sol Kerzner . In 1987, he was the founding president/CEO of Morgans Hotel Group. There, he conceptualized and opened Morgans, Royalton and Paramount in New York; the Delano in Miami Beach; and Mondrian in L.A.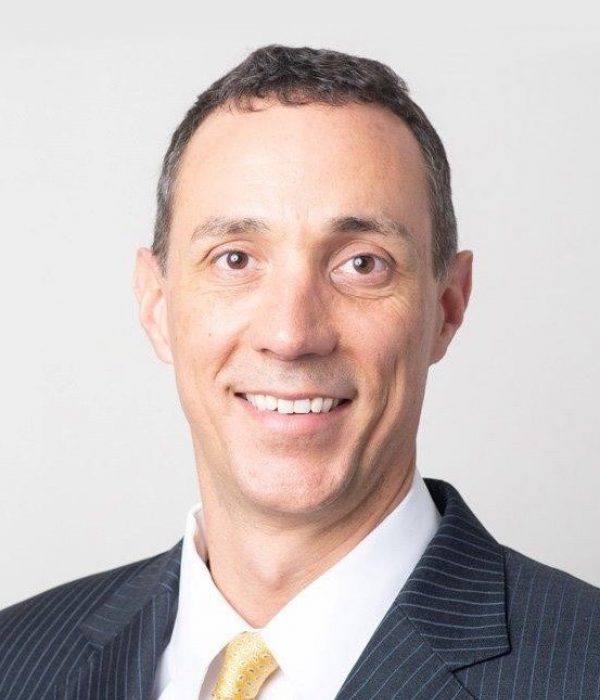 Cody Bradshaw is a Managing Director and Global Head of Hotel Asset Management at Starwood Capital Group. In this role, he oversees the Firm's hospitality investments across North America, Europe and Asia Pacific. Previously, Mr. Bradshaw led the firm's hospitality acquisition activities across Europe and Asia Pacific in addition to overseeing the asset management function across those regions. He is a member of the Firm's Investment Committee.
Prior to joining Starwood Capital in 2011, Mr. Bradshaw served as VP of Acquisitions at Pebblebrook Hotel Trust (NYSE: PEB). Before that, he was the first employee of the Chartres Lodging Group, where he played an integral role in growing the firm over a seven-year period. Mr. Bradshaw began his career at Hyatt Development Corp.
Mr. Bradshaw co-created the Certified Hotel Asset Manager professional designation program, which launched in 2012, and is the Co-Founder and past-President of the Hospitality Asset Managers Association of Europe. He is also a member of the International Hotel Investment Council.
Mr. Bradshaw earned a B.S. degree from Cornell University.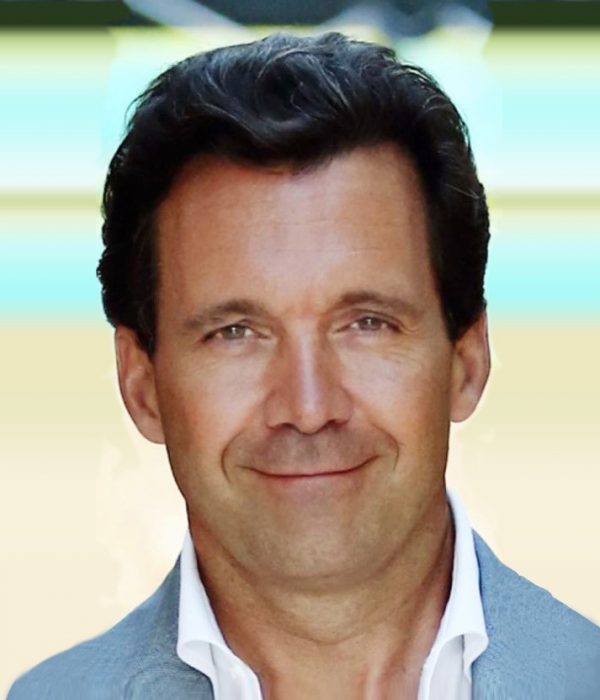 Designing premiere guest experiences with holistic health in mind has been a part of Christopher's DNA for his over 30-year career in the hospitality industry.
Christopher has brought his keen sense of style, commitment to a healthy lifestyle and dedication to the people that he works with to launch Equinox's first-ever luxury lifestyle and hospitality brand. He is responsible for overseeing all facets of Equinox Hotels and executing a future growth strategy.
Raised in Zurich, Christopher's first taste of the industry was visiting a friend's family-run hotel and restaurant business located on the outskirts of the picturesque Swiss city. Not long after, he became an apprentice at the famed Baur au Lac and his passion later led him to study at the prestigious Ecole hôtelière de Lausanne in Switzerland, where he currently remains an active board member.
Following stints at the infamous Watergate Hotel in Washington, DC, Boca Raton Resort & Club in Florida, and the Ritz-Carlton New York, Christopher began a long tenure at Four Seasons Hotels and Resorts, where his most recent role was President and Chief Operating Officer, overseeing all global hotel operations and defining the brand's future product vision, through design and construction.
When he's not at the helm of Equinox Hotels, Christopher can be found hitting the open road on his motorcycle, playing the piano and spending time with his wife Brigitte and children, or relaxing at his hideaway in Aix-en-Provence in the South of France.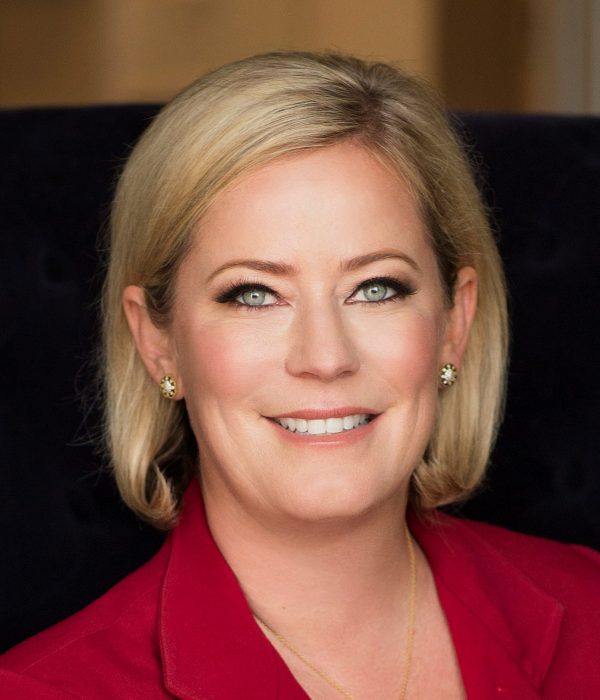 Lindsey Ueberroth is Chief Executive Officer of Preferred Hotels & Resorts and a member of its Board of Directors. Since joining the company in 2004, Lindsey has helped solidify the position of Preferred Hotels & Resorts as an iconic global hospitality brand, a preferred partner for independent hotels, and a trusted resource for travelers seeking an authentic, independent luxury hotel experience.
In March 2015, Lindsey spearheaded the rebranding of Preferred Hotel Group to Preferred Hotels & Resorts, which represented the onset of a new consumer-facing strategy for the company. The new brand architecture redefined the way the hotel experience is rated, not by tiers or stars, but by experiences, to create stronger clarity for the company's world-class portfolio of independent properties among travelers, hoteliers, and travel partners. Highlighting the success of that strategic move, in that same year, Lindsey led the company to achieve a major milestone in its history by generating more than $1 billion ($1.011B) in reservations revenue on behalf of its member hotels worldwide, a 15% increase over the previous year.
During her tenure as president, from June 2010 to February 2014, Lindsey's leadership of Preferred Hotel Group helped the company's global portfolio of member hotels successfully emerge from the worldwide economic downturn by doubling total year-end reservations revenue and generating a 25% increase in Average Daily Rate. Under her direction, the company also launched the innovative points-based I Prefer hotel rewards program; executed the introduction of three distinct brands that represented hotels and resorts in the design, boutique, and serviced residences niche categories; marked first-time presence in more than 25 new countries; and formed strategic partnerships with small hotel brands that expanded the company's reach into key global markets.
Her strength and success as the leader of Preferred Hotels & Resorts earned her recognition in 2017 by Hotel Management as one of the 30 most influential women in hospitality. She also received back-to-back accolades in 2015, first by HOTELS magazine as one of the top 10 most noteworthy hoteliers in the world and then by Lodging Magazine as one of the 20 most influential females in the lodging industry.
Before joining Preferred Hotels & Resorts, Lindsey was an account executive at Ambassadors International, Inc., a global meetings and incentives company. Prior to that, she was a management consultant at Andersen Consulting (now Accenture).
Lindsey serves on the Board of Directors for Historic Hotels of America, the Global Hotel Network, and Wine 2 Water. She is also an active member of the U.S. Travel Association and the Young Presidents' Organization. A graduate of Wake Forest University, Lindsey has traveled to more than 100 countries.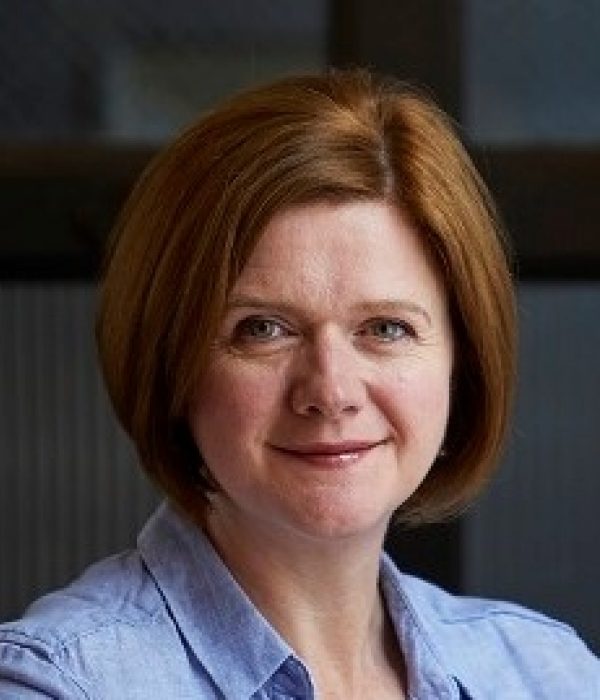 Kate Nicholls was appointed CEO of UKHospitality, the powerful voice representing the broad hospitality sector, in April 2018, having previously worked as CEO and Strategic Affairs Director of the ALMR.
In April 2018, Kate was appointed Chair of the Mayor of London's Night Time Commission to provide the Mayor with independent advice on London at night. Kate is also a member of the Events Industry Board, London Food Board, Tourism Industry Council, Cultural Cities Enquiry and London & Partners Members Group. In February 2019, Kate joined the Advisory Board for the Institute for Industrial Strategy.
After gaining a degree in English and a post-graduate diploma in competition law, Kate worked as a researcher in the House of Commons and European Parliament before joining Whitbread as Government Relations Manager, starting her career in hospitality in 1993. Kate was Director at one of the largest independent public affairs companies, working with a number of hospitality, retail and leisure accounts before establishing her own strategic communications consultancy in 2000. She is a graduate of Fitzwilliam College, Cambridge and Kings College London.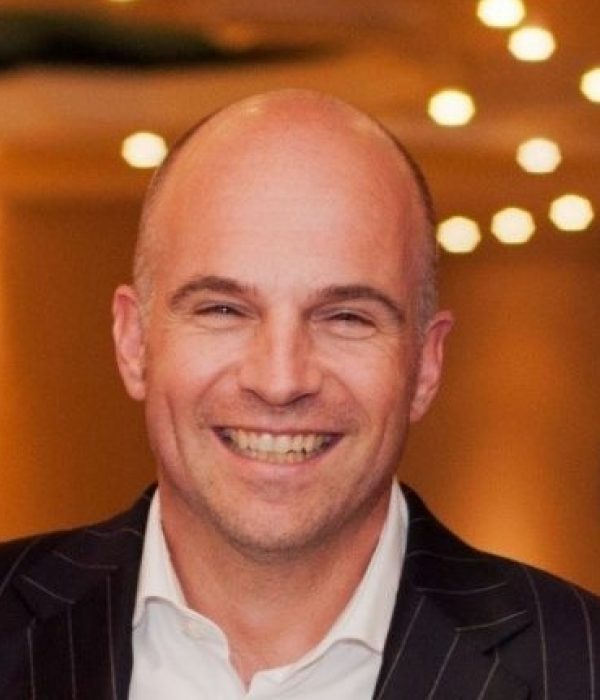 Marcus-Milan Arandelovic (1969) was born and raised in Germany. As a graduate of l'École Hôtelière de Lausanne in Switzerland, he started his international career with Hilton Hotels in 1994 in Hilton Brussels, Belgium. With more than 24 years of experience with Hilton across Europe, Milan was appointed area general manager Hilton Benelux in 2012, overlooking 9 hotels in the Netherlands (7) and Belgium (2), Milan was primarily engaged with rolling out the operational and commercial framework of the properties in the Benelux. One of his last major projects was the construction of the new Hilton Amsterdam Airport Schiphol, which opened in December 2015.
In October 2018, Milan joined Aroundtown SA, the biggest German Commercial Real Estate Company, where he is heading up the Hotel Division as COO. The company owns more than 130 hotel all over Europe and is the fast growing hotel owning company in Europe.
Milan is passionate about his work and it is his ambition to guide and inspire all stakeholders alike. He strives to be inspirational in leadership and developed a broad range of skills and qualifications by taking several post-graduation courses. In June 2015 Milan graduated as Master of Science in Hospitality and Tourism Leadership with merit at the University of Strathclyde, Glasgow, Scotland (in co-operation with Cornell University & Lausanne Hotel Management School).
In his hobby's Milan loves challenges as well, cycling (race biking and mountain biking), skiing, squash, cooking for his family and friends and as a true wine aficionado, he likes to explore new wines and new regions and share his experiences with friends. As a logic consequence of the above, he recently opened a restaurant in Amsterdam together with 2 partners, Domenica. As a dedicated husband and father Milan loves family life and frequently takes his wife Katja and kids Alexei (17), Maxim (15) and Mila (9) on adventurous trips across the globe.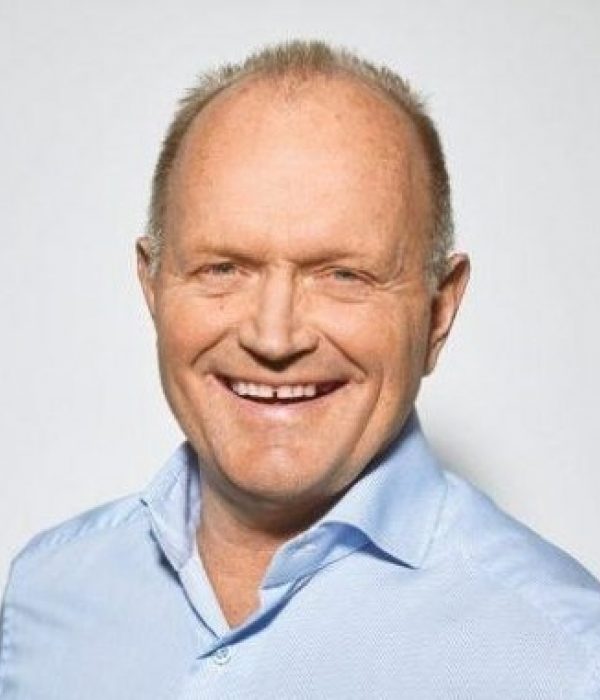 Anders Nissen is the CEO of Pandox AB, one of Europe's largest and leading hotel property companies. Anders was one the founders when Pandox was formed in 1995 and he has been the company's CEO since then.
Under Anders' management Pandox has grown from a small local company with property portfolio value of 600 million SEK to a large international company with a portfolio value of 65 billion SEK. During this time, Pandox has expanded its geographical platform from one to 15 countries. Currently Pandox has 156 hotel properties in 90 cities. Pandox's business model is an important factor in explaining of the company's success. Based on an active ownership model with revenue-based lease agreements and management contracts, as well as own operation via franchised and independent brands, Pandox can move freely over the hotel value-chain and create a tailor-made strategy for each individual asset.
Anders Nissen has been active in the hotel industry for more than 35 years. Before joining Pandox Anders was Managing Director for Securum Hotel & Turism AB where he led the restructuring of Securum's hotel property portfolio. He also had a number of executive positions within the RESO organization.
Anders Nissen has also more than 20 years of experience from the international capital market as the CEO of Pandox, which is currently listed on Nasdaq Stockholm for a second time. He has also held various board assignments over the years.
Anders has a lifelong interest in handball, and he is chairman of the Swedish organization responsible for all commercial arrangement like international games and international championships in Sweden.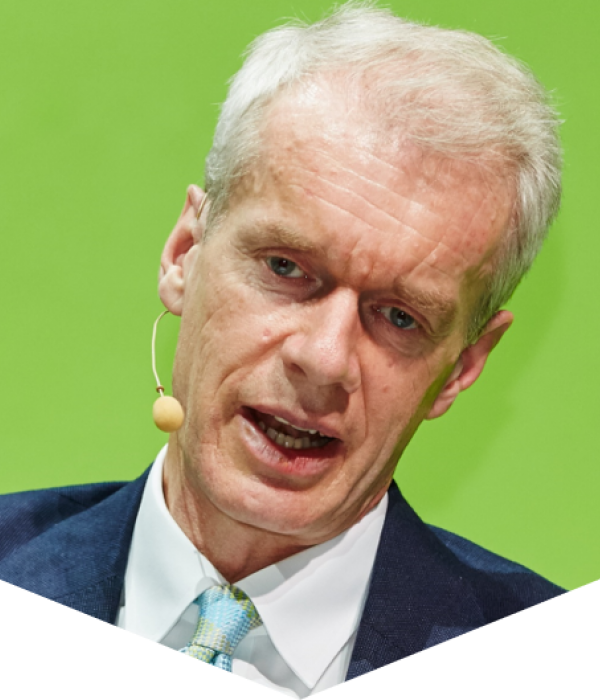 Stephen Sackur is presenter of HARDtalk, the current affairs interview on BBC World and the News Channel. His subjects have included the heads of NATO and OPEC, Shimon Peres, Gore Vidal and Richard Dawkins.
For HARDtalk he has also interviewed a number of the world's great innovators, from James Dyson to Jimmy Wales of Wikipedia and the bioscientist Craig Ventor. Distilling his notes for a series of articles, Stephen identified the five qualities they all seemed to share: an indestructible will, passion (almost beyond reason), outrageous optimism, a super-sized ego and a 'rebel yell.'
These interviews have also given him an insight into how organisations can best bring about innovation: "You need to find ways to assess individuals on their merits, and give rewards for innovative thinking rather than play-it-safe mediocrity. You should encourage insiders to get outside and bring back fresh insights. And you shouldn't confuse seniority with creativity."
Away from set-piece interviews Stephen has served in Brussels, reporting on day-to-day stories from the major European institutions and across the continent. Before that he was Washington Correspondent, where his coverage and analysis of 9/11 won widespread acclaim.
Ten years earlier it was Stephen who broke the story of the mass killing on the Basra road out of Kuwait, marking the end of the Gulf War. He was then posted to Cairo and Jerusalem as Middle East Correspondent, where he reported on the emergence of the Palestinian Authority.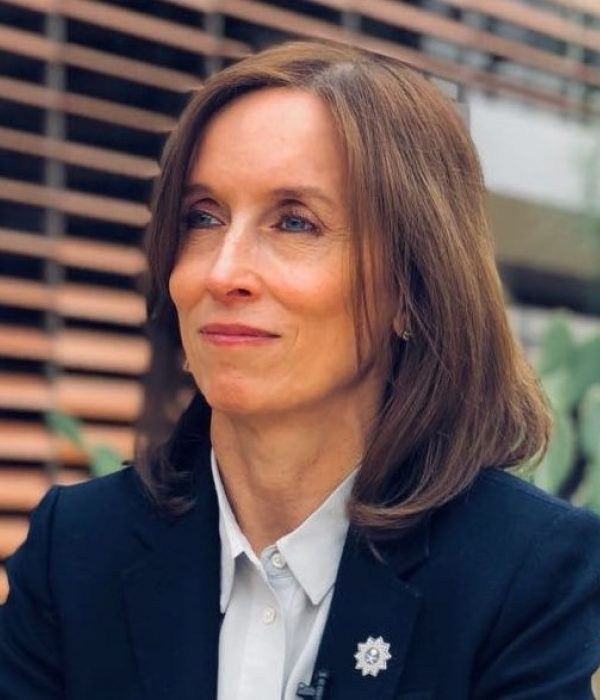 Kate Hall-Tipping is the Chief Museums & Cultural Planning Officer for the Royal Commission for AlUla. The Royal Commission for AlUla (RCU) was established to protect and safeguard AlUla, a region of outstanding natural and cultural significance in North-West Saudi Arabia. Kate guides the master planning, strategic development and delivery of the cultural offer in AlUla, drawing from its rich global heritage and spectacular landscapes to deliver the world's largest open museum with art and creativity valued as vital contributors to the region's character, quality of life and economy. Committed to mission-driven development, Kate's journey to AlUla is founded on a 20-year career of delivering museum and cultural projects in the Arabian Peninsula, Europe, and the United States.
UPCOMING DIGITAL CONFERENCES
GET YOUR OWN VIRTUAL BOOTH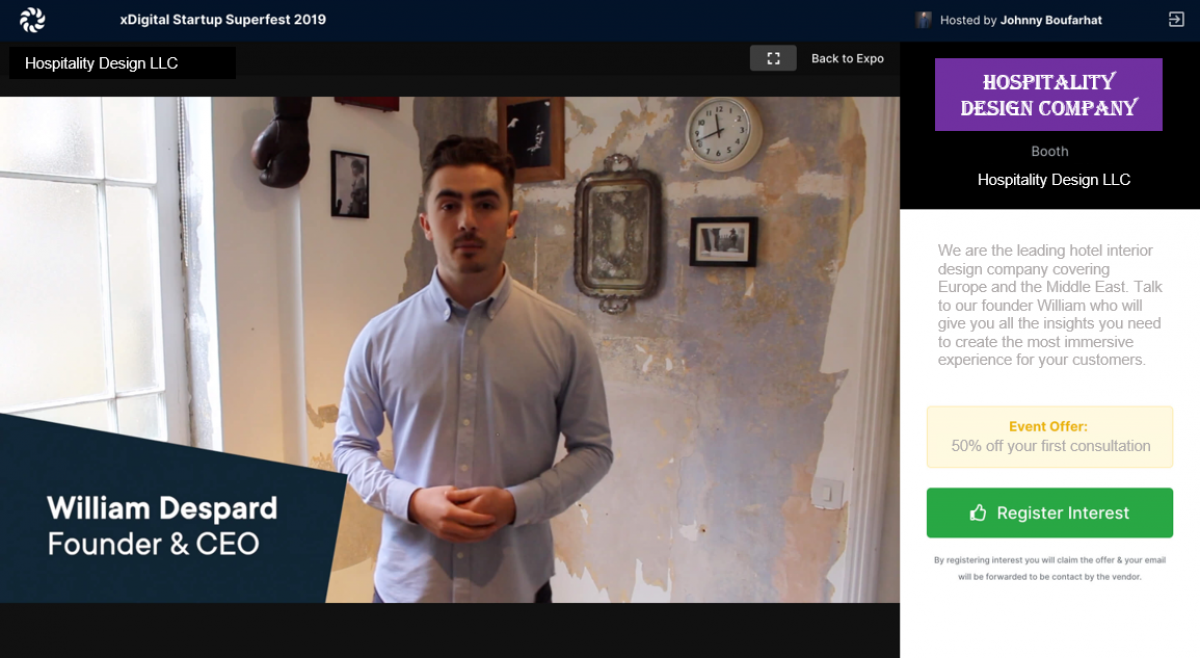 Meet attendees at your own virtual booths during Hospitality Tomorrow. Discuss your latest projects, offers and understand their business needs live as they privately engage with your team. It's just like visiting an exhibition stand!
THANK YOU TO OUR 2020 EVENTS' SPONSORS
SUPPORTING PARTNERS