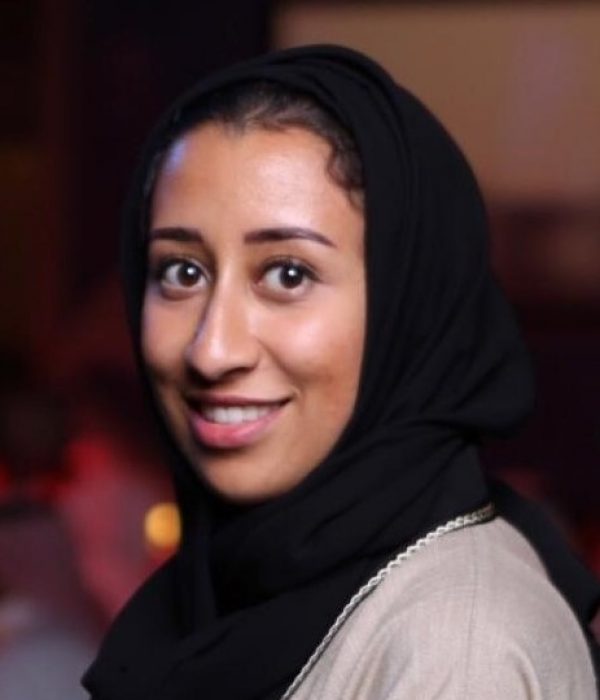 Nora Aldabal is the Arts and Culture Programming Director at the Royal Commission of Alula. Her work focuses on developing creative initiatives and establishing partnerships in line with the commission's cultural strategy. Her latest project was Desert X AlUla, a curated exhibition integrated within the landscape of AlUla. Nora has over 10 years of experience in the fields of arts, design and innovation. In 2018, she joined the General Entertainment Authority as part of the sector development team with a focus on local content where she worked on key cultural programs. She has also worked at the King Abdulaziz Centre for World Culture "iThra" where she launched several initiatives such as creative solutions program and international art exhibitions. Nora holds a Master of Science in Arts Management from Boston University.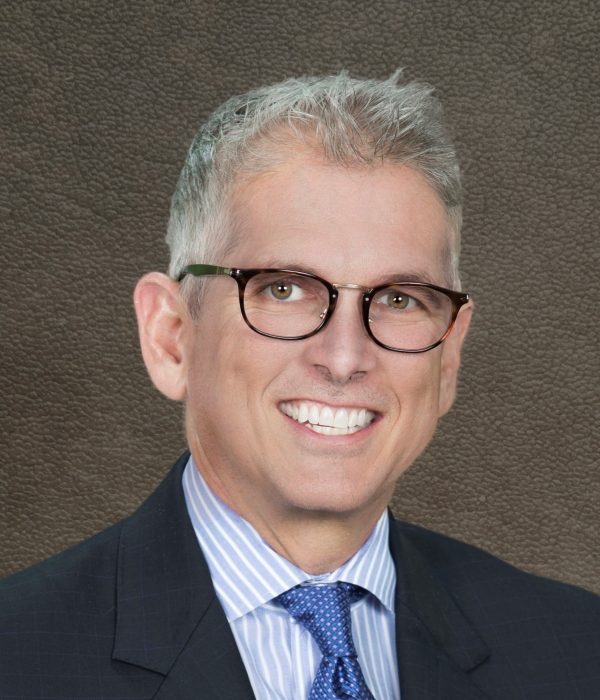 Jim Alderman is the newly appointed Chief Executive Officer, Americas for Radisson Hotel Group and is based in the company's U.S. headquarters in Minnetonka, Minn. Alderman is responsible for the corporate offices and more than 680 hotels in the company's portfolio throughout the Americas. He is also a member of the Global Steering Committee for Radisson Hotel Group.
With more than 34 years of experience in hospitality real estate, Alderman has an extensive background in hotel and restaurant development, private equity fund investment, management contracts, franchises, public/private partnerships and investor relations. He most recently, he served as Executive Vice President for Extended Stay America (ESA), where he was instrumental in driving the company's franchising strategy. In just 18 months, he took ESA from zero to 150 franchise deals. He was responsible for their next-generation product through new construction and franchise sales, and asset management of existing real estate portfolio, as well as acquisitions/disposition, and future redevelopment.
Alderman joined ESA from Kimpton Hotels where he was the Chief Development Officer. Prior to joining Kimpton, he held various senior leadership positions with Wyndham, Starwood Capital, IHG and Ernst & Young.
Throughout his career, Alderman has been involved in the acquisition, development, joint venture, and financing of over $15 billion of hotel real estate projects globally. He has helped guide the strategy and branding of hundreds of hotel projects from limited service and extended stay to independent boutiques and ultra-luxury properties with branded residential components.
He earned his Bachelor of Science Degree in Real Estate from Florida State University. He is an Executive Board Member for The Center of Real Estate Education and Research at Florida State University.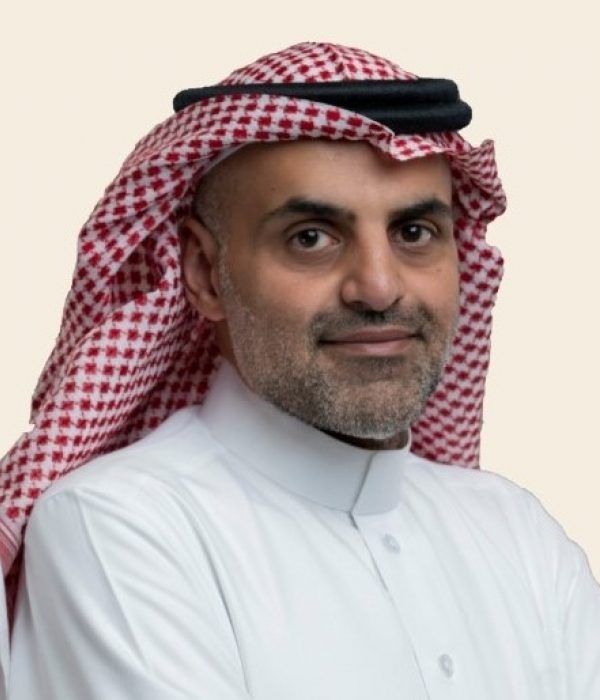 Mr. Aiman AlMudaifer joined the Public Investment Fund (PIF) as the Head of the Local Real Estate division since October 2018, where he oversees 57 Real estate projects, and he is a member of the Management Committee in PIF.
Prior to joining PIF, he began his career as a Credit Consultant at the Saudi Industrial Development Fund. Previously, he served in a number of key positions in both the public and private sectors including as the CEO of Shomoul Holding Company, the CEO of Andalus Company, and as the Licensing Department official manager of the Investigations Department for the Capital Market Authority.
Mr. AlMudaifer is the Chairman of Rua Almadinah Holding Company and Saudi Real Estate Company. In addition, he is a Board Member of King Abdullah Financial District Development & Management Company, and a Board Member in AlSoudah Company..
Mr. AlMudaifer holds a Bachelor Degree in Systems Engineering from King Fahad University of Petroleum and Minerals. In addition, he is a graduate of the Cooperation Program between Chase Manhattan Bank and the Saudi Industrial Development Fund.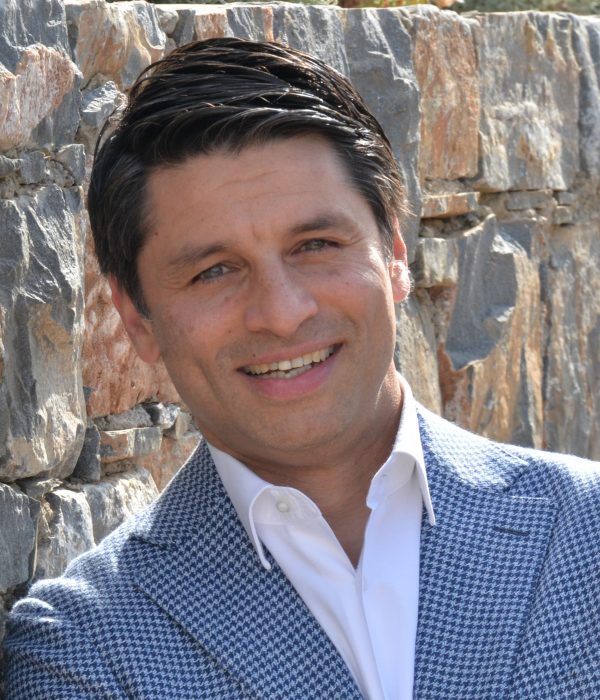 Mr. Panos Almyrantis has an academic background in post-graduate studies in the United States and distinctions in sales management, operational services and hotel management in Greece and abroad. He has been awarded as European Hotel Manager in 2014 by the European Hotel Managers Association.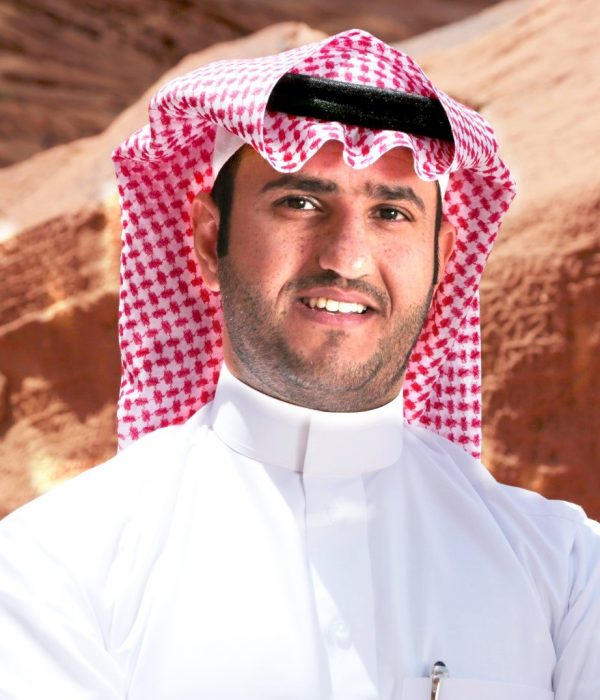 Dr Abdulrahman Alsuhaibani is the Director of Museums and Exhibitions and heritage consultant at the Royal Commission for AlUla. He is the co-curator of "AlUla, Wonder of Arabia," the first exhibition dedicated to exploring the history and heritage of AlUla, held in Paris, and co-director of the excavations in Dadan site. Dr Alsuhaibani is also a member of several committees at the Royal Commission for AlUla focused on cultural assets and the regulation of museums and heritage. He is a Professor of Archaeology at King Saud University in Riyadh and has published articles on the Dadanite and Lihyanite civilisations. Dr Alsuhaibani holds a PhD from the Sorbonne University in Paris.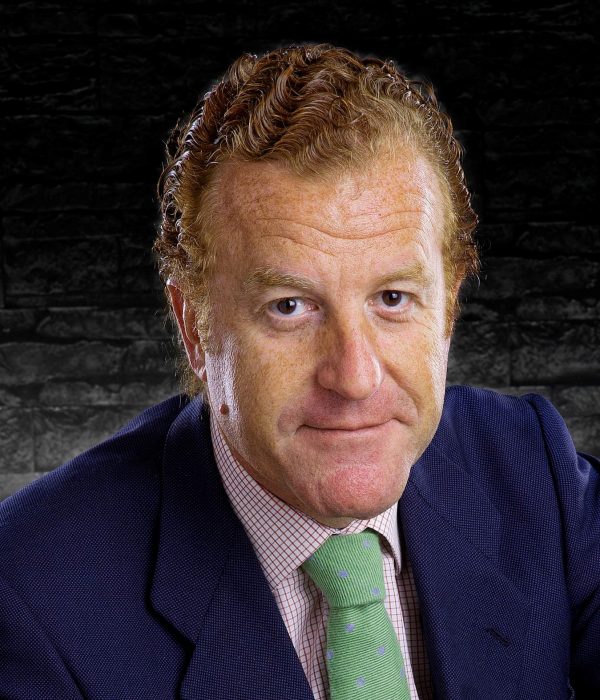 Manuel Otero Alvarado is 53 years old. He is BA Hotel and Hospitality Management by EUSA, MBA Tourism Business by CEA and MBA by San Telmo Institute.
He is CEO in Hotel Inglaterra since 1993, which currently combines with to be president of Andalusian Federation of Hotels and Tourist Accommodation.
Actually different representative responsibilities in business organizations. Board Member of the Spanish Hotel and Tourist Accommodation Confederation, member of Executive Comitte and President of Tourism Comission of Seville Chamber of Commerce. Vice president of Tourism Commission of Andalusian Confederation Business Companies and Board member of Tourism of Andalusian Tourism Council.
Nacional Delegate in Spain of the prestigious organization European Hotel Manager Association (EHMA), which brings together directors of luxury hotels throughout Europe.
President Quality Committee ISO/TC 228 "Tourism and related services"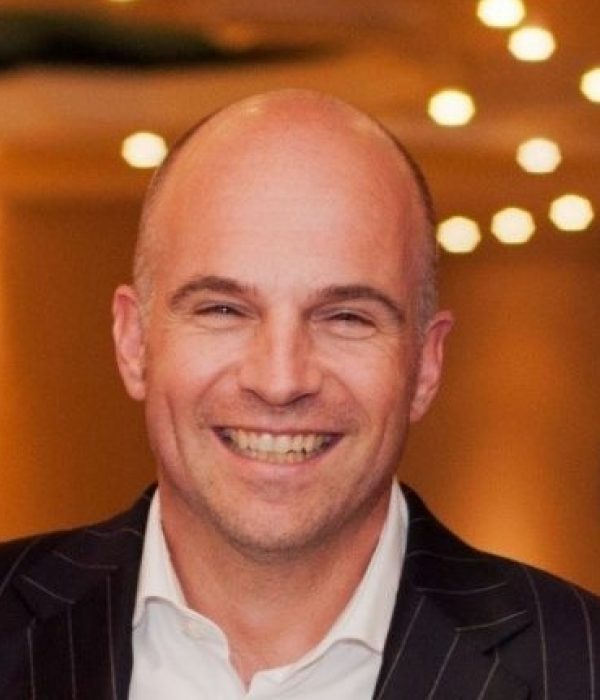 Marcus-Milan Arandelovic (1969) was born and raised in Germany. As a graduate of l'École Hôtelière de Lausanne in Switzerland, he started his international career with Hilton Hotels in 1994 in Hilton Brussels, Belgium. With more than 24 years of experience with Hilton across Europe, Milan was appointed area general manager Hilton Benelux in 2012, overlooking 9 hotels in the Netherlands (7) and Belgium (2), Milan was primarily engaged with rolling out the operational and commercial framework of the properties in the Benelux. One of his last major projects was the construction of the new Hilton Amsterdam Airport Schiphol, which opened in December 2015.
In October 2018, Milan joined Aroundtown SA, the biggest German Commercial Real Estate Company, where he is heading up the Hotel Division as COO. The company owns more than 130 hotel all over Europe and is the fast growing hotel owning company in Europe.
Milan is passionate about his work and it is his ambition to guide and inspire all stakeholders alike. He strives to be inspirational in leadership and developed a broad range of skills and qualifications by taking several post-graduation courses. In June 2015 Milan graduated as Master of Science in Hospitality and Tourism Leadership with merit at the University of Strathclyde, Glasgow, Scotland (in co-operation with Cornell University & Lausanne Hotel Management School).
In his hobby's Milan loves challenges as well, cycling (race biking and mountain biking), skiing, squash, cooking for his family and friends and as a true wine aficionado, he likes to explore new wines and new regions and share his experiences with friends. As a logic consequence of the above, he recently opened a restaurant in Amsterdam together with 2 partners, Domenica. As a dedicated husband and father Milan loves family life and frequently takes his wife Katja and kids Alexei (17), Maxim (15) and Mila (9) on adventurous trips across the globe.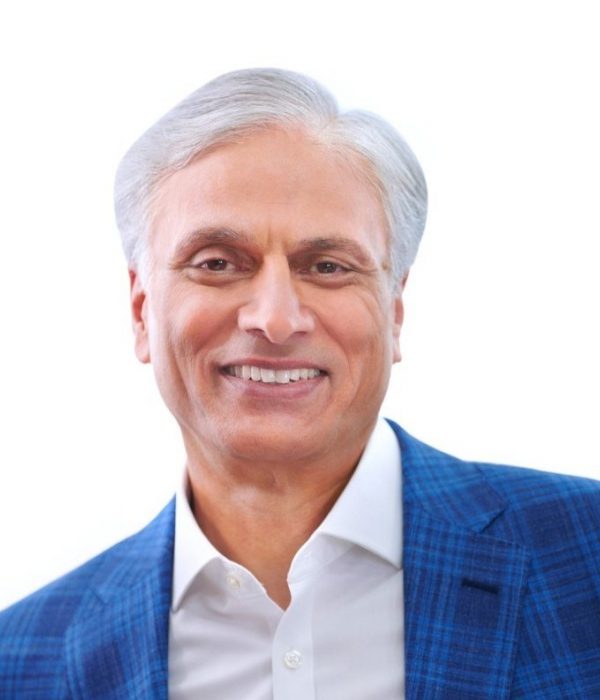 A leader is one who "shows the way".
A seasoned hotelier, a trailblazer in hospitality and instrumental in the growth of Sarovar Hotels, he champions the mid-market, driving brand vision to reality. Ajay has played an integral part in the phenomenal growth story of Sarovar since its early inception, with beginning from a shared office table and the leadership of a single hotel. He has seen Sarovar achieve enormous growth, to its plethora of hotels today.
An alumni of Cornell- Essec, France, Ajay is a product of the Oberoi School of Hotel Management and is a Science graduate from Delhi University. He has worked extensively in France, Scotland, Australia, Africa and India. A globe trotter and avid cyclist, Ajay has finished the cycling Tour of Nilgiris in 2017 covering 1000Km. His passion to stay fit and healthy has taught him the importance of having patience, positive energy and discipline. His work Mantra- Sincerity and hard work will always give result.
Ajay has been recognized as "Entrepreneur of the Year" by the federation of Hotels and Restaurants Association of India (FHRAI) and received the prestigious "Hall of Fame" award by Hotelier India. He became the "CEO of the year" at the Hotelier India Awards 2017, demonstrating his prolific leadership qualities.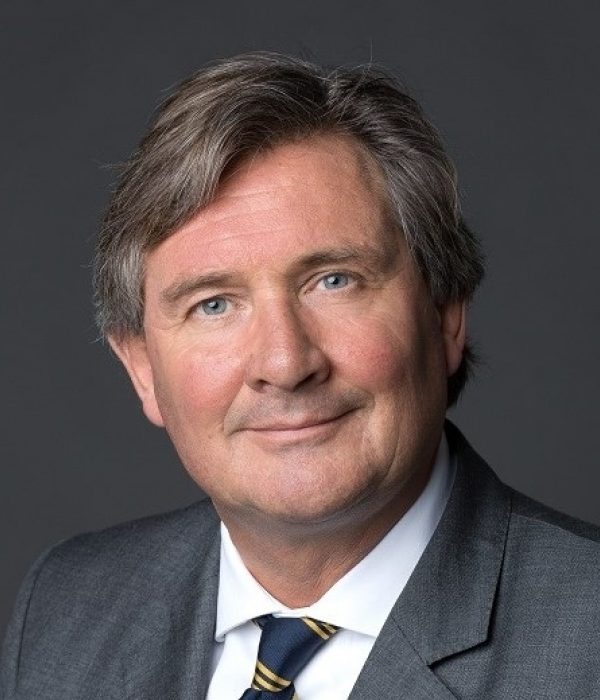 Extensive Management expertise in the global market, with a focus on Sales & Marketing projects and M&A assignments. Strategic & Turn around management with clarity in vision and strategy, leading to tangible results. 25 years experience in hotel operational consulting & sales with a focus on database management based customer loyalty programs and hotel reservation systems in the global market. Formerly focused on emerging markets, leveraging extensive entrepreneurial expertise in Europe, India, China and Brasil. Since 2011 responsible for the Hotel Brokerage & Consultancy expansion for Colliers International in the EMEA region. Specialties: Multi country assignments, Strategic Marketing, International Business Development, M&A assignments; Turn around management; Hospitality consultancy and financial assignments.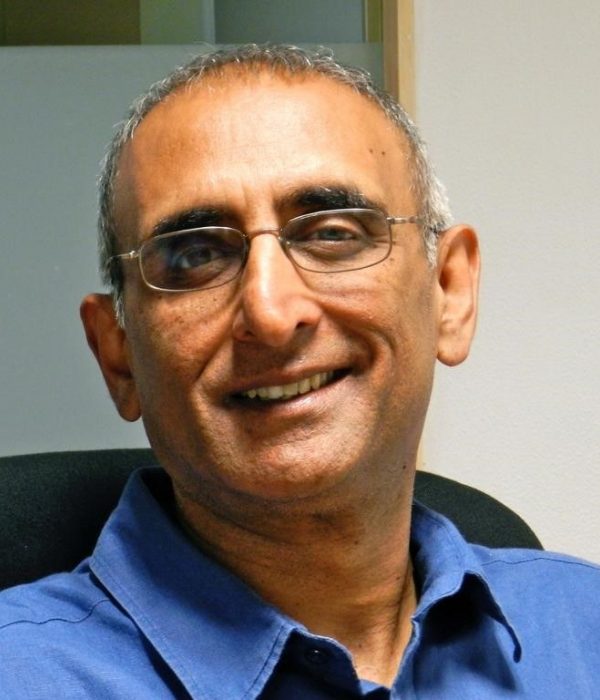 Navneet has over 38 years experience in the hotel, travel and e-commerce sectors. He has been a Director of Investment Services at HVS International, the global hotel-consulting group, and Director of Finance at Taj International Hotels, based in the UK. During this period he has transacted on and developed hotels in UK and Europe, India and in the US.
He was with the Tata Group for eighteen years as Head of Finance at Taj International Hotels during which he coordinated the listing of the Indian Hotel Company Limited's (The Taj Group), in London. Thereafter he was a Director with HVS international based in London. Subsequently he joined as CFO at Ebookers plc, a leading pan European travel agent, where he was responsible for listing Ebookers' shares on the London Stock Exchange.
In 2009 Navneet joined Duet Group, a Private Equity firm headquartered in London, as Chief Investment Officer of Duet's specialist hotel fund for India. Duet India Hotels raised USD 200 million. In April 2011 Duet signed a c$150m JV with IHG, the word's largest hotel chain, to develop the Holiday Inn Express brand in India. Navneet lead this initiative for Duet and headed the JV.
In 2012 Navneet joined Holidaybreak as Group FInance Director. Holidaybreak included several travel brands: an Education Travel Business (PGL and NST), a Camping business (Eurocamp), Hotel Bookings (Superbreak), Adventure travel (Explore). The Education business had acquired Meininger Hotels in 2010 and the transaction was completed in March 2013.
Following this Navneet took over as CEO of Meininger Hotels in April '13, whilst continuing as Group FD of Holidaybreak. In 2016 took over as Chairman of Meininger. At this stage Meininger had 16 hotels and c7,000 beds but no pipeline. Navneet re-structured Meninger as an independent division within Holidaybreak and focused on creating a new senior management team and growing the business. The company now operates 30 hotels with c16,500 beds across Europe and has a signed pipeline of an additional 4,100 beds and 10 hotels.
Navneet has now launched a new hybrid brand lyvInn which aims to satisfy the increasing need for young professionals to stay in rented accommodation which is flexible and provides a sense of community in a safe and trusted environment.
Mr. Bali holds a Bachelors Degree in Electrical Engineering from the Indian Institute of Technology and an MBA from the Indian Institute of Management. Mr. Bali has also completed the Investment Management program at the London Business School.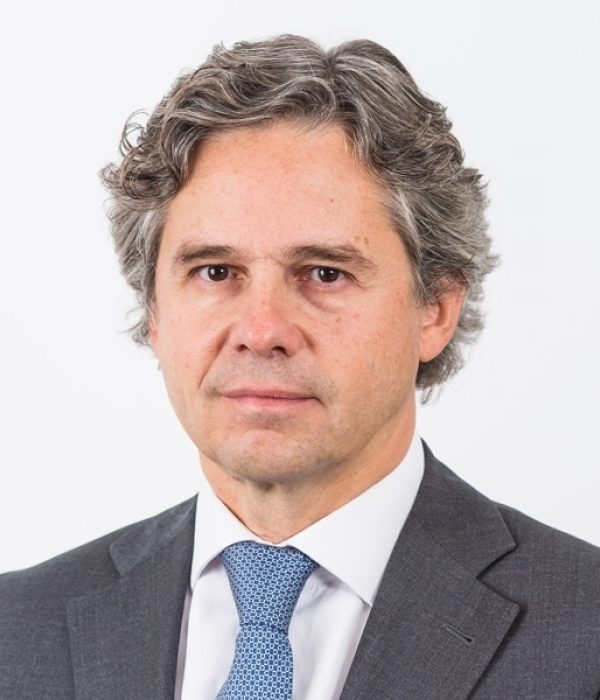 Mariano Bautista is a Partner of the Corporate / M&A department at CMS Albiñana & Suárez de Lezo. He specialises in providing advice on the areas of mergers, acquisitions and the restructuring of companies.
Moreover, he possesses vast experience in corporate and hotel business related issues and agreements, as well as the pharmaceutical and automotive sectors. He has been involved in and led countless domestic and international transactions and acts as an adviser to reputable North American and European multinational private equity firms in Spain.
He has been recognised in the M&A and private equity areas by publications such as IFLR and Best Lawyers.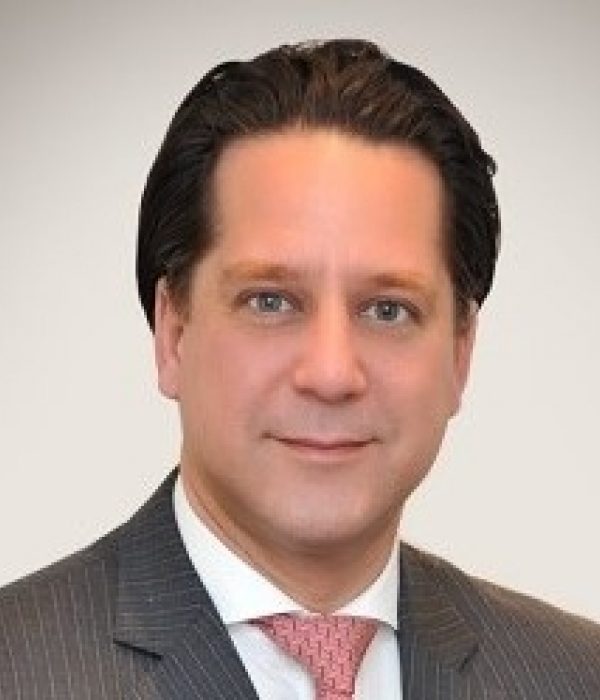 Beaufort Global Partners LLC is a private boutique Investment, Asset Management & Development Firm specializing in hospitality real estate and public market ownership with a focus on hotels, commercial buildings, residential projects, and industrial complexes. The firm is based in Dubai, UAE
René Beil, Managing Director of Beaufort Global Partners LLC, brings a seasoned history in hospitality management, operations, finance, investments, asset management and business development to the group. He has led business development and growth initiatives on multiple continents as prime driver of investments, asset management, and new business development for Sovereign Wealth Funds, Government, Public & Private Companies, Royal Families, High Net-Worth Individuals as well as Family Offices.
He has a proven track record in organization building, discrete off market Private Negotiations & Transactions, Business Development to Asset Management from Boston to Buenos Aires, London to Paris through Dubai to Singapore as well as Hong Kong, accompanied by a comprehensive network of personal relationships at senior principal levels in, Government, Commerce and Finance.
Beil is of German nationality, was born in Singapore and raised in South East Asia, Bali, Manila and Hong Kong, He spent his adolescence in Europe, The Hague, Geneva, Brussels and Paris where he pursued a successful hotel career with InterContinental Hotels and Four Seasons Hotels & Resorts. Subsequently, he ventured to the United States of America, Boston, in the pursuit of academic achievements
From Boston University, Beil holds a Bachelor's degree in Hotel Management, complemented by a Minor in Marketing and a Master's degree in Finance and Economics. He is today a member of the Advisory Board to Boston University School of Hospitality
In his past appointment as Vice President Asset Management of Dubai Investment Group, Beil's responsibilities included the asset management of the international hotel and real estate asset portfolio of Dubai Holding, which incorporated but not limited to the Burj Al Arab, Jumeirah Hotels & Resorts and other international real estate assets. Furthermore, he was mandated to seek investments, develop & grow markets in South America and cultivate business relationships between Middle East and LATAM.
Beil is currently leading the formation as one of the founding members of the Hospitality Asset Managers Association MEA (HAMA MEA) which is being launched during AHIC 2014. He is fluent in English, French, German, Dutch and proficient in Spanish.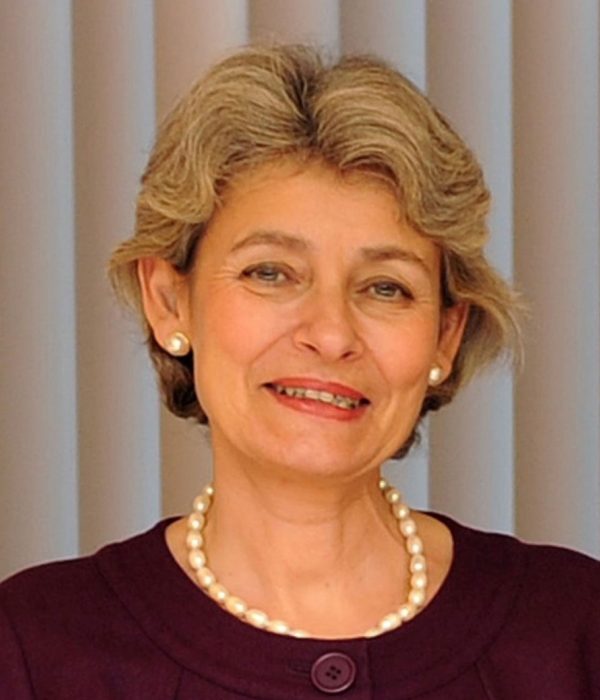 Irina Bokova is the former Director-General of UNESCO and the first female to head the agency. During her political career and diplomatic career, she served as member of the Bulgarian National Parliament, as minister of foreign affairs, and as Bulgaria's ambassador to France. She is also an International Honorary Member of the American Academy of Arts and Sciences. She is an Advisory Board Member of the Royal Commission for AlUla.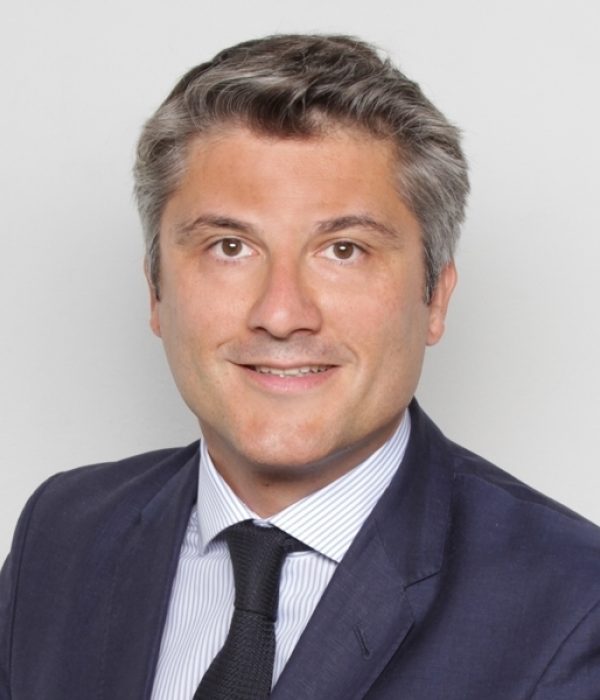 Jean Robert Bousquet is a partner and Co-Head of the Corporate/Mergers & Acquisitions Department of CMS Francis Lefebvre Avocats.
Jean-Robert works on mergers and acquisitions and joint-venture operations, both for financial and strategic investors and in particular on cross-border operations. He also has significant experience in corporate governance and company shareholder agreements.
Working in the Corporate team, he deals in particular with joint-venture and merger and acquisition operations of an international nature and/or those involving Private Equity operators.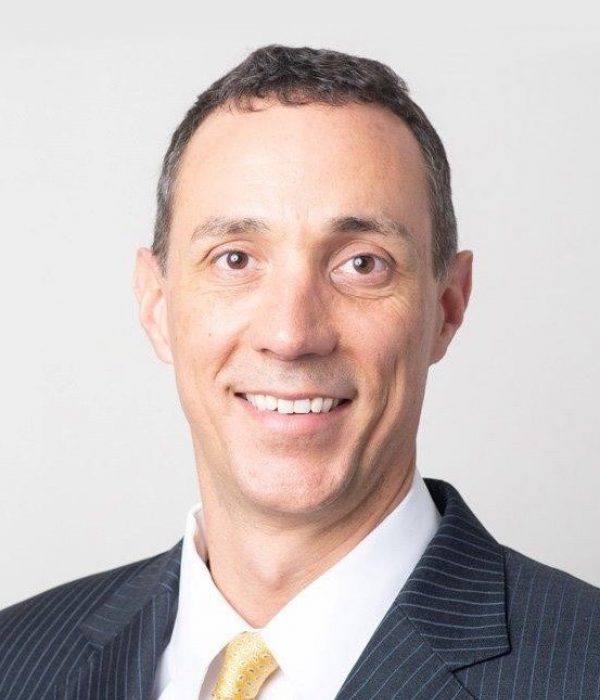 Cody Bradshaw is a Managing Director and Global Head of Hotel Asset Management at Starwood Capital Group. In this role, he oversees the Firm's hospitality investments across North America, Europe and Asia Pacific. Previously, Mr. Bradshaw led the firm's hospitality acquisition activities across Europe and Asia Pacific in addition to overseeing the asset management function across those regions. He is a member of the Firm's Investment Committee.
Prior to joining Starwood Capital in 2011, Mr. Bradshaw served as VP of Acquisitions at Pebblebrook Hotel Trust (NYSE: PEB). Before that, he was the first employee of the Chartres Lodging Group, where he played an integral role in growing the firm over a seven-year period. Mr. Bradshaw began his career at Hyatt Development Corp.
Mr. Bradshaw co-created the Certified Hotel Asset Manager professional designation program, which launched in 2012, and is the Co-Founder and past-President of the Hospitality Asset Managers Association of Europe. He is also a member of the International Hotel Investment Council.
Mr. Bradshaw earned a B.S. degree from Cornell University.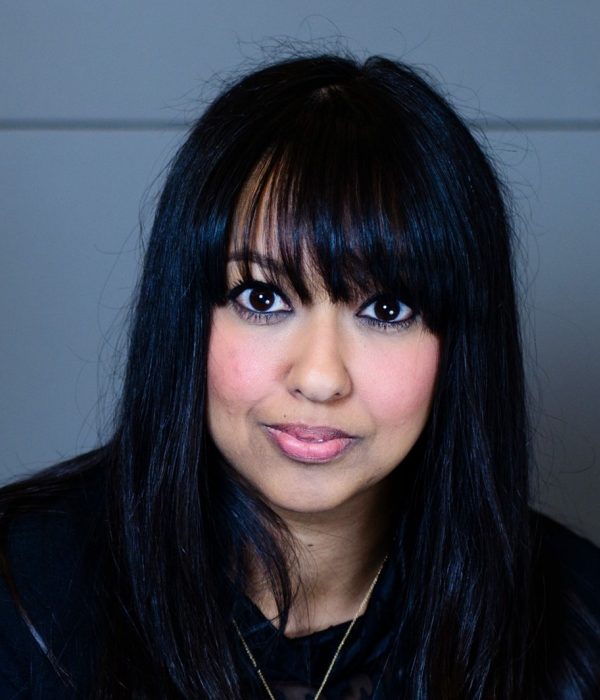 Sonia is a Partner in the Dispute Resolution department. She specialises in complex commercial disputes (litigation and arbitration), including breach of contract and tortious claims involving breaches of fiduciary duty, dishonesty, trust issues and shareholder disputes. She has particular expertise in dealing with insurance coverage disputes.
Sonia is regularly retained to act in international arbitrations, and is experienced in all major forms (LCIA, ICC, Bermuda Form, ad hoc). In the insurance sector, Sonia acts only for policyholders/insureds in insurance coverage disputes against their insurers. For this reason she also tends to be conflict free. Sonia usually represents corporate and high net worth clients, and advises across a broad range of sectors, including: pharmaceutical and life sciences; betting and gaming; retail and consumer; real estate and construction, and financial services. Within these sectors, Sonia deals with directors' and officers'; cyber; employment practices; fidelity / crime, fiduciary/PTL and professional indemnity liability issues. She also advises on a broad range of risk management issues.
Sonia is a member of AIRMIC, BILA and Arbitral Women.
Sonia is the firm's Head of BAME Diversity & Inclusion.
Chambers 2018: "advises corporate policyholders on a range of domestic and cross-border disputes. She has notable experience in product liability claims in the pharmaceutical sector, as well as Bermuda Form arbitrations. Sources describe her as "incredibly determined and proactive.""
http://hospitalitytomorrow.com/admin/entries/speakers/44655?draftId=258&fresh=1#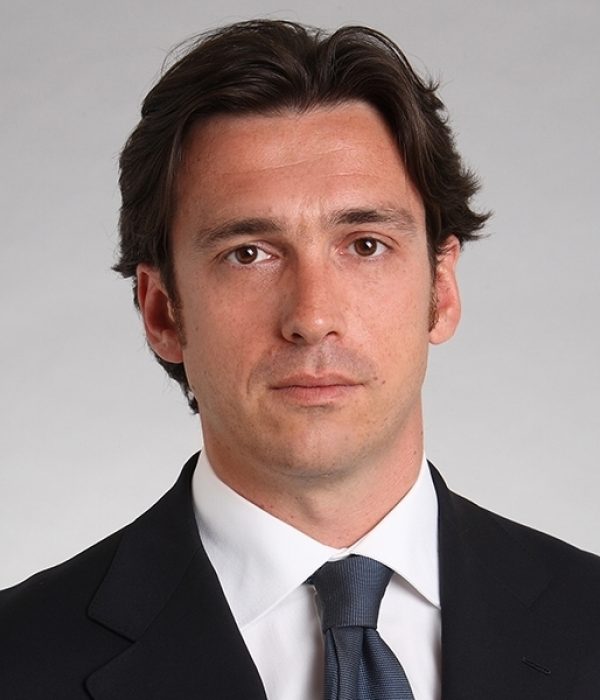 Marco Casasole heads the Hotel & Leisure Department of CMS in Italy. In 2002 he began his collaboration with CMS and was appointed Partner in 2005.
His activities are primarily related to the real estate, corporate and commercial sectors, assisting national and international clients operating in various industries, in both domestic and cross-border transactions.
In particular, his previous experience includes legal assistance for the purchase, sale and letting of commercial properties (offices, retail, hotel) and industrial, including assets under concession, and assistance to property development activities.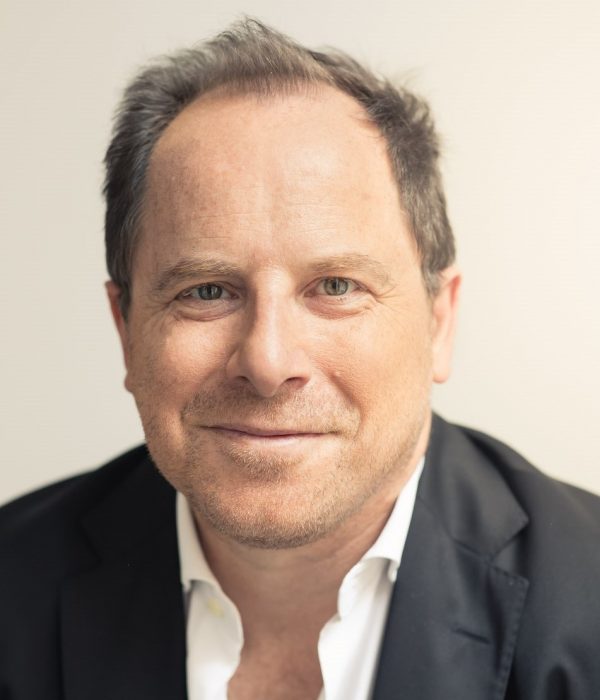 Jean-François Charnier is the Scientific Director of AFALULA, the French Agency for AlUla Development, where he is in charge of Culture and Heritage department covering Archaeology, Museums, Art and Heritage. He has 25 years of experience as a National Art and Archaeology curator, most notably leading the Louvre Abu Dhabi project. He is also a visiting lecturer of Art History and Museum Studies at the Sorbonne University Abu Dhabi. He has also previously served as Curator to the French National Heritage Administration, creating and implementing the national network of Conservation and Study Centres (CCE) for museums and archaeology, and as Curator of Archaeology at the French Foreign Ministry of Culture.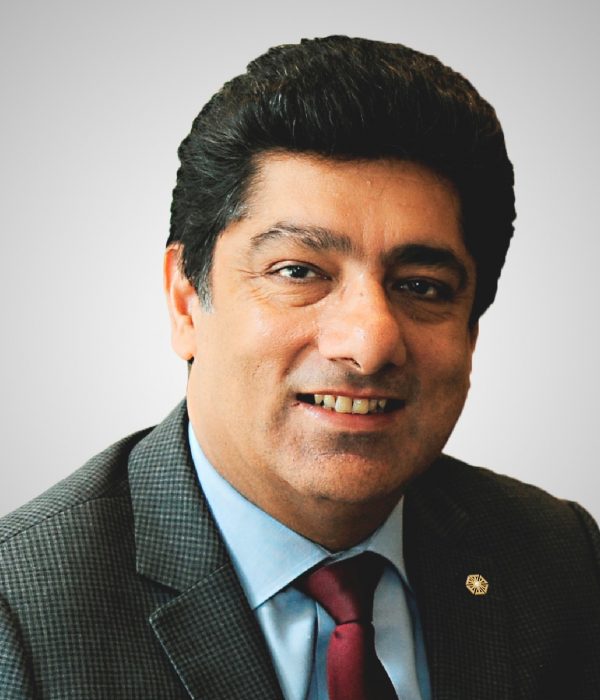 Mr. Puneet Chhatwal joined IHCL as the Managing Director and Chief Executive Officer in November, 2017. He is a global professional with over three decades of leadership experience at highly-acclaimed hotel groups in Europe and North America.
Under his leadership, IHCL has embarked on a journey of re-imagination, unveiling its five year business strategy - Aspiration 2022 with a vision to become South Asia's most iconic and profitable hospitality company. In line with the strategy, the company is on its path to deliver sustainable profitable growth through margin enhancement, scaling of hotels portfolio and refresh of its brandscape and offerings.
Prior to this, Mr. Chhatwal was the Chief Executive Officer and Member of the Executive Board of Steigenberger Hotels AG – Deutsche Hospitality. He was also the Chief Development Officer of The Rezidor Hotel Group – Carlson Hotels Worldwide. Mr. Chhatwal is a graduate of both Delhi University and Institute of Hotel Management, Delhi. He has completed an MBA in Hospitality from ESSEC, Paris and an Advanced Management Program from INSEAD.
Mr. Chhatwal has won awards including the prestigious Carlson Fellowship and was rated as one of Europe's 20 extraordinary minds in Sales, Marketing and Technology - HSMAI European Awards 2014. He was also the First Alumni included in the ESSEC-IMHI Hall of Honor 2014.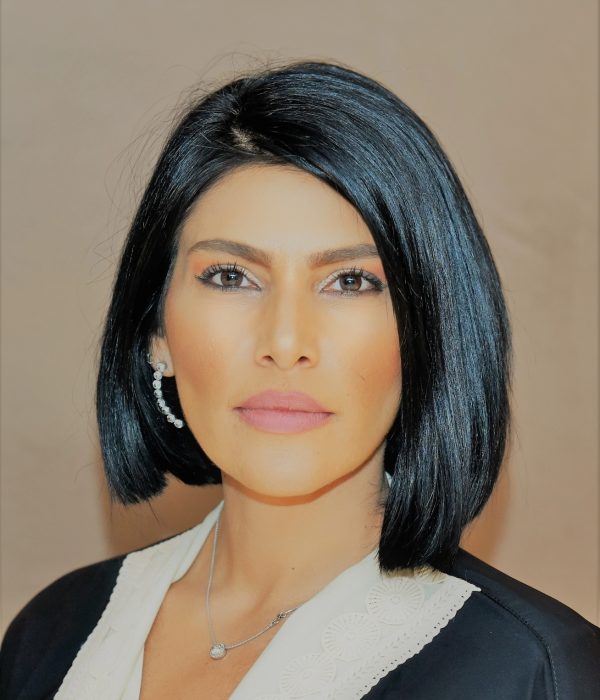 Hala Matar Choufany is the President for HVS Middle East, Africa & South Asia and Managing Partner of HVS Dubai.
Hala is an experienced Managing Partner and Hospitality Advisor with a demonstrated history of working in the hospitality industry. Skilled in Contract Negotiation, Feasibility Studies, Development Recommendation, Valuation, Asset Management, and Strategic Advisory; she has advised on more than 2,500 hospitality and mixed-use projects in the last 15 years across Europe, MEA and Asia. Hala has in-depth expertise in regional hotel markets and a broad exposure to international markets and maintains excellent contacts with developers, owners, operators, investment institutions and government entities. Hala speaks frequently at investment coneferences on a range of topics including asset valuation, management issues and women leadership.
Hala completed Executive Education at Harvard Business School. She also holds an MBA in Finance and Strategy from IMHI (Essec- Cornell) University, Paris, France and a BA in Hospitality Management from Notre Dame University, Lebanon. Hala is fluent in English, French and Arabic.
Hala is a board member of Harvard Business School club of the GCC and is a mum of three. Born in Beirut, Hala lived and worked in a number of cities across Europe, Asia and Middle East.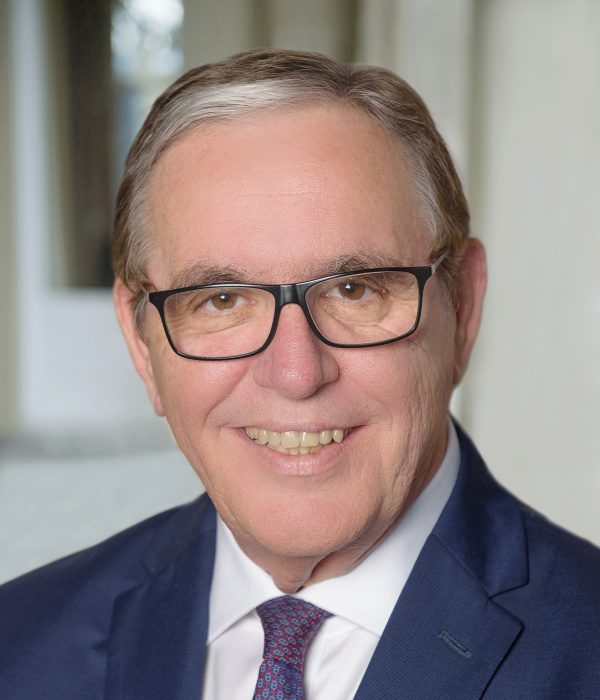 Frank Croston is one of the founding Partners of Hamilton Hotel Partners, a Pyramid Hotel Group Company, directly responsible for all asset management and direct management activities. His career progression combines a unique blend of senior executive positions in operations, asset management and strategic advisory services. Pyramid and Hamilton oversee a portfolio of 140 hotels with a portfolio value n excess of £5 bn.
Prior to setting up Hamilton in 2004, Frank was President, UK and Ireland for InterContinental Hotels Group, where he held operational and profit responsibility for a portfolio of over 90 hotels. Preceding this appointment, Frank was Senior Vice President Asset Management for EMEA.
Frank's previous roles have included Chief Operating Officer for Europe for Strategic Hotel Capital Inc., Managing Director of PKF's hospitality consulting practice and Partner-in-Charge of Hospitality and Leisure consulting for Europe, the Middle East, India and Africa with Arthur Anderson.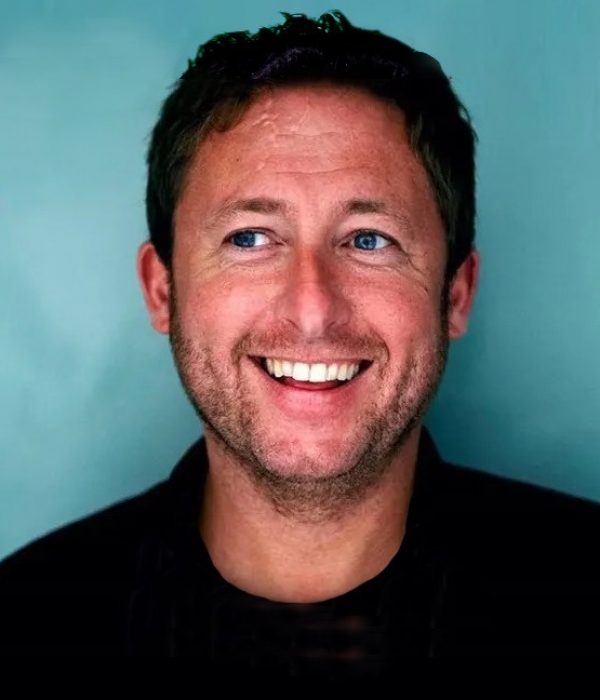 Jonathan is the co-founder and CEO of London Union which runs the Street Feast night markets in east and south east London, (including Dinerama in Shoreditch). He is also the founder of Hospitality Union, a group of 3,000 hospitality business owners working together for a #NationalTimeOut to save UK pubs, clubs, bars, cafes, restaurants and 2 million jobs.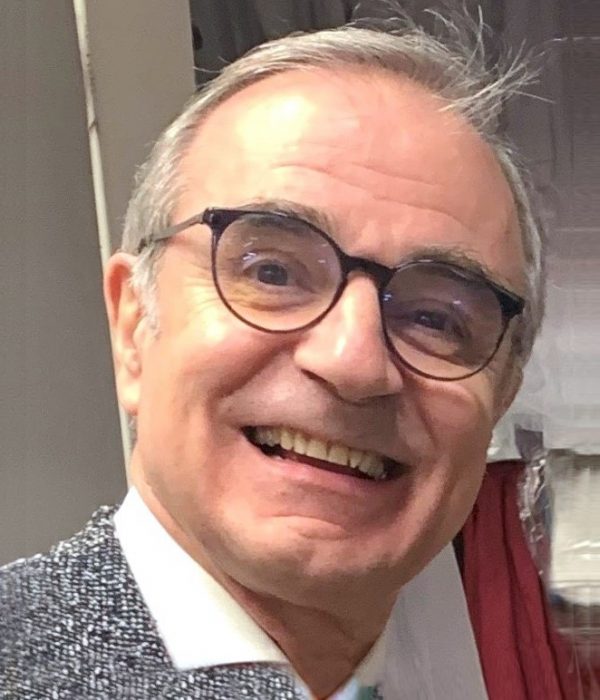 Portuguese, a Glion Hotel School Alumni with Food & Beverage background, with experience in 9 countries UK, Switzerland, Portugal, Colombia, Brazil, USA, Spain, France . At the helm of Le Meridien Beach Plaza Monaco since 2012.
Enjoys epicurean experiences, cultural discoveries, traveling and auto racing.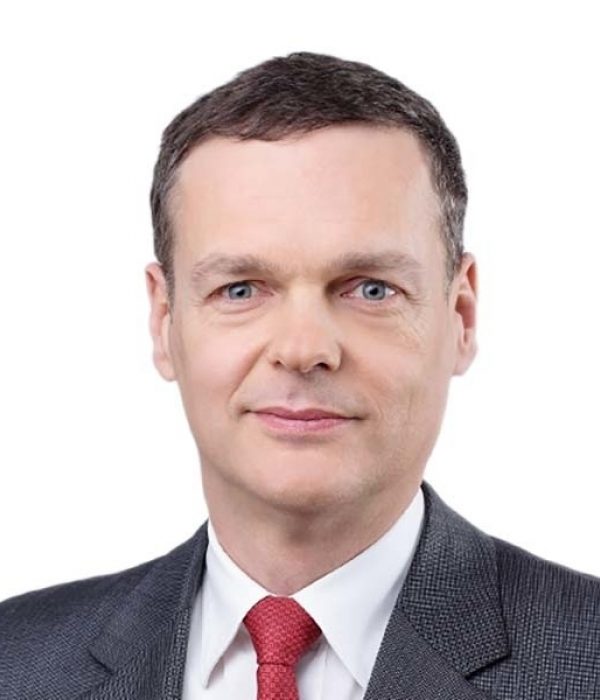 Gregor Famira is an attorney-at-law for the hotel and leisure industry and a leading expert in corporate law/M&A. He is a partner of CMS Reich-Rohrwig Hainz in Vienna and founder and head of the CMS offices in Zagreb (2003) and Ljubljana (2008); he also coordinates the firm's activities in the area of Real Estate in CEE and has been active in CEE for 20 years. During this time, he has advised on numerous corporate and real estate transactions in the region.
Gregor Famira focusses on the asset classes 'hotels' and 'trade'; he advises owners, financiers and operators/traders not only on transactions, but also on rental and lease agreements as well as franchise and hotel management contracts and real estate developments.
Gregor Famira's second pillar (since 2005) is advising mainly Austrian start-up companies.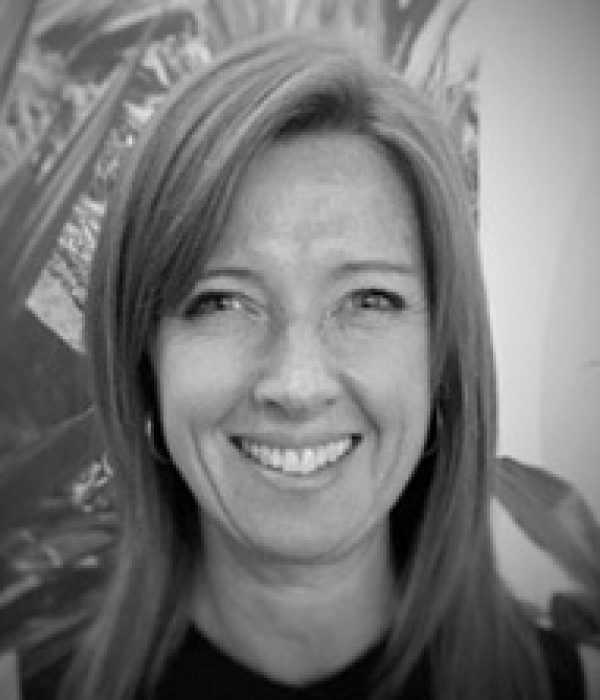 Jo is Managing Director of Flat Iron the Piper backed steak concept. Currently operating in 9 sites and looking to grow over the next number years both in London and outside of London.
Previously Jo was Managing Director of Wahaca joining the company in 2010 and responsible for the growth of the brand to 27 sites both in London and around the UK.
Jo joined Wahaca having spent over 10 years at ASK and Zizzi part of the Gondola Group as CEO. Working initially for the co-founders and expanding both brands to open over 200 restaurants throughout the UK.
Jo started her career in hospitality with My Kinda Town.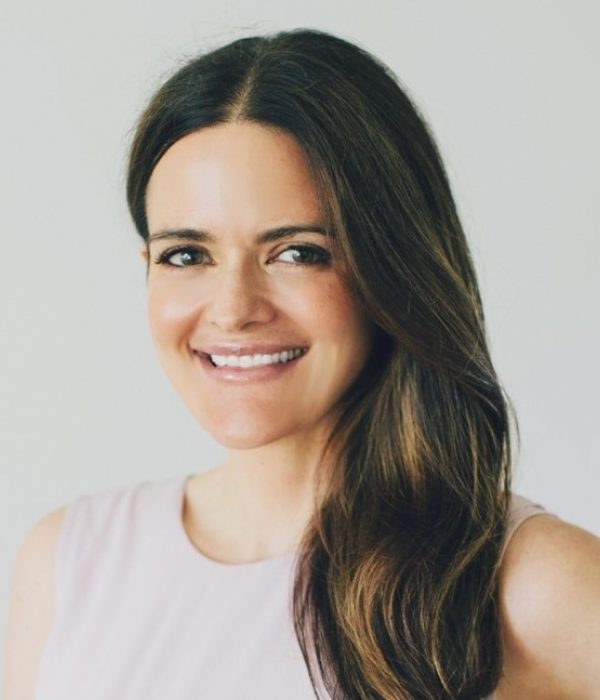 Vivianne Garcia-Tuñon has a 20 year track record in the luxury Spa and fitness industry with 30 Spa openings under her portfolio. She began her career managing luxury fitness centers in the Caribbean followed by a move to Miami to manage The Biltmore Spa. In 1999 together with ESPA she opened The Spa at Mandarin Oriental, Miami. During her five year tenure with Mandarin she assisted with the openings of the groups' spas in Chang Mai, Hong Kong, New York City and Washington, D.C. She also held positions with The Setai in Miami Beach and Morgans Hotel Group.
Vivianne has a wealth of experience in Spa design, operations, holistic therapies, training, staff development, pre-opening, recruitment, marketing, public relations, and finance. She holds a Nutrition degree from Florida International University, a Massage License from the State of Florida and an Esthetics License from Florida College of Natural Health. Vivianne is a creative and forward thinking Spa professional with a proven track of delivering ground-braking Spa experiences that will impress the most discerning Spa guest.
Espa at the Joule
SPA at the Instanbul
Tierra Santa Spa at Faena
The Ritz Carlton Hong Kong Spa
Mandarin Oriental Spa, Singapore
One&Only Spa The Palm, Dubai
TheRaleigh Miami Beach
TheWell, NYC (Flatiron)
TheWellNYC, (Upper East Side)
Surya Spa, LA
GrandHyatt, Grand Cayman
Seven at Blue Lagoon
57Ocean, Miami Beach
TheSacredSpace,Homestead
Spa Polanco, Mexico
Rise,Costa Rico
Somewhere Hotels, Wynwood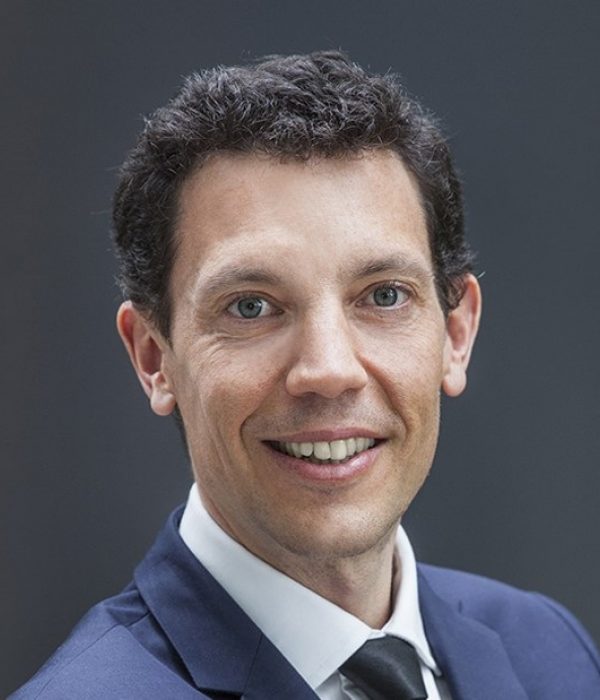 Franck is a graduate of Ecole Polytechnique and a civil engineer from Ecole des Ponts et Chaussées (France's national school of bridges and highways). He started his career in 2001 at the Direction Départementale de l'Equipement des Alpes Maritimes (the Alpes Maritimes regional equipment department) where he was in charge of air bases. In 2004, he was appointed Advisor to the French Minister of Equipment, Transport and Tourism. He joined the SNCF in 2006 as Director of the Chairman's Cabinet, before heading up Line 8 of the Transilien Greater Paris regional railway service. CEO of Thalys from 2011 to 2014, he led the transformation of Thalys into a full-function railway company, and was appointed CEO of Voyages-SNCF.com from 2014 to 2017 where, in particular, he carried out the key projects of customer experience and internationalization of the Group.

Franck Gervais joined Accor's Executive Committee in November 2017.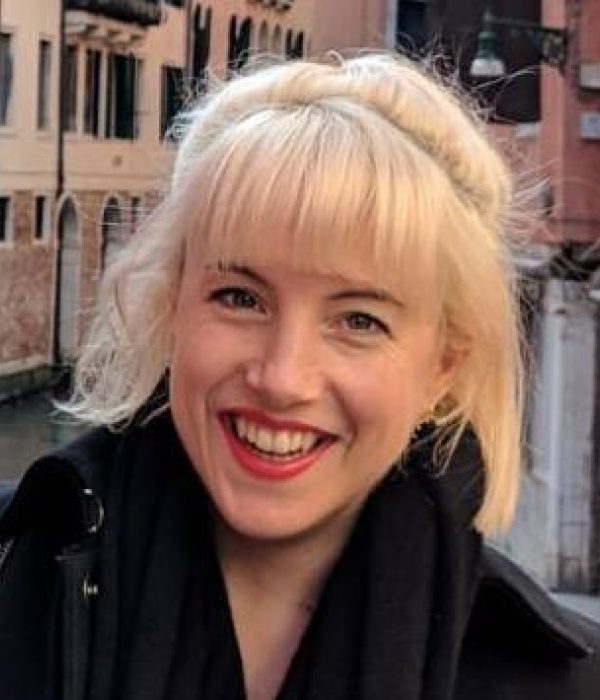 Annette Gibbons-Warren is a Project Development Professional with fifteen years of experience devising, developing and managing high-value partnerships and projects within arts and culture across performing arts, museums, visual arts and digital initiatives.
Annette started her career at Crisis, the UK's leading homelessness charity and the NSPCC. She moved to the Science Museum to support the development of the museum's most ambitious capital build for a decade with record-breaking strategic partnerships. A keen interest in live arts led to developing and funding projects at the Edinburgh Festival Fringe, international seasons of work to the UK, and tours of newly developed work around the UK and globally. She has also developed business models for community arts initiatives and festivals, and a data-driven model to increase the UK's digital capacity in the capture of live arts. Prior to joining RCU Annette led the development of international flagship projects at the Serpentine Galleries. Since joining RCU in February 2018 Annette has led a number of arts, architecture and artisanry initiatives including the development and launch of the first phase of the AlUla Centre for Artisan Arts.
Annette holds a BscEcon in European Politics, an MA in International Relations and an MSc in Impact Evaluation for International Development. She is passionate about the power of arts and culture in the development of people and places. She is a board member of Jagged Fence, a performing arts charity in London specialising in productions in found spaces, and is a director of Sandblast, an arts charity supporting the exiled population of Western Sahara in the refugee camps of Algeria.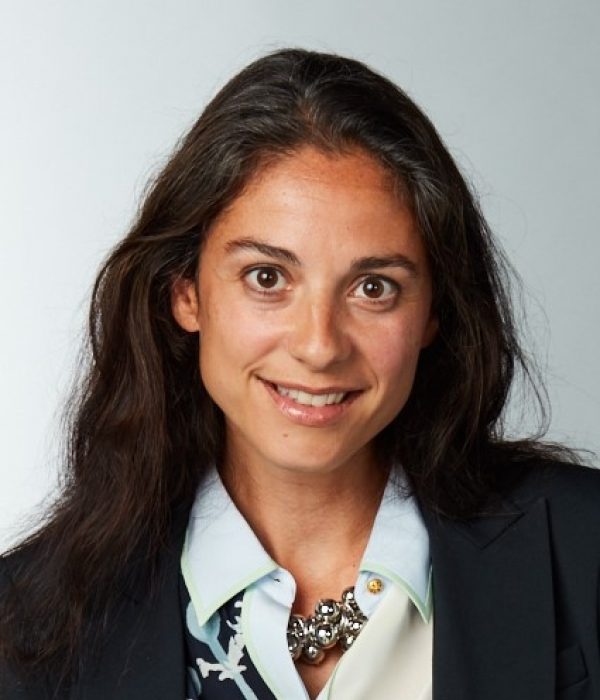 Jacqueline Gifford is Editor in Chief of Travel + Leisure, the preeminent voice and brand for the sophisticated traveler. Gifford was named Editor in Chief of Travel + Leisure in November 2018. Most recently, she was Travel + Leisure's Travel Director, and has held various senior editorial positions since she joined the leading travel media brand in 2013. Prior to joining the team at Travel + Leisure, Gifford worked at various media outlets, including Brides and Vanity Fair. Born in Japan, and raised in Saudi Arabia, Qatar and Philadelphia, Gifford has traveled the world extensively. She graduated from Princeton University with a B.A. in English, and lives in New York City with her husband and young son.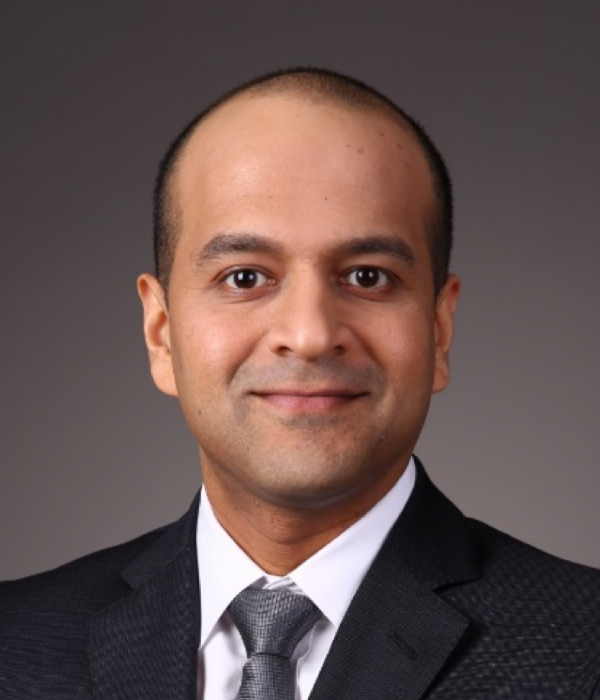 Neeraj Govil is the Senior Vice President South Asia for Marriott International. He has 20 years of experience in the hospitality sector in India, Australia, Vietnam, Hong Kong and Mainland China.
In his current role, and as part of the core Asia Pacific leadership team of Marriott International, he is responsible for creating and executing a strategic road map that focuses on establishing brand positioning and effectively expanding market share of Marriott Hotels in South Asia which includes India, Bhutan, Bangladesh, Sri Lanka and Nepal. The portfolio includes managed and franchised operations spanning 16 brands over 53 locations and 135 hotels with a total inventory of over 26,000 hotel rooms and over 400 restaurants and bars.
He works closely with "Rising Star Outreach" a non-profit organization affiliated with Marriott International working for the benefit of children with leprosy inflicted parents. Neeraj serves on the Committee of the 'Experience India Society' working with India Tourism Ministry and is a Member of the General & Governing Body of 'India Tourism and Hospitality Skill Council'. He is Marriott Internationals representative in India on US India Strategic Partnership Forum.
Neeraj is based in Mumbai and in his time off work, has a passion for travel and is a diehard fan of Arsenal Football Club.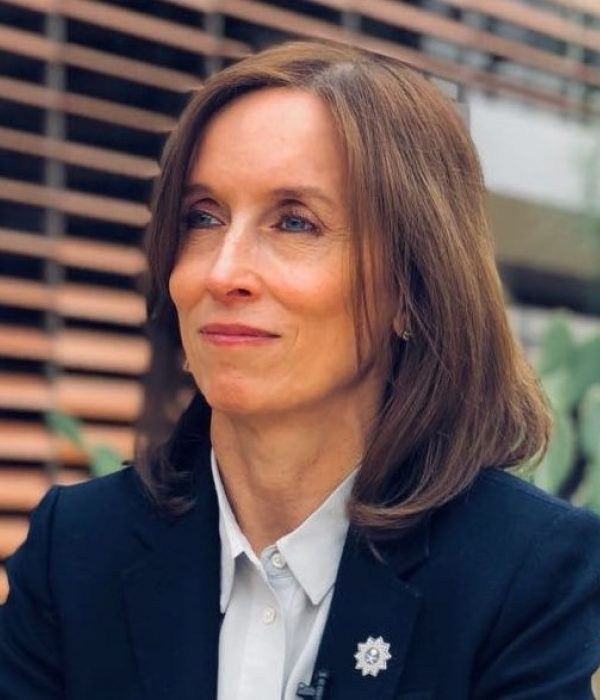 Kate Hall-Tipping is the Chief Museums & Cultural Planning Officer for the Royal Commission for AlUla. The Royal Commission for AlUla (RCU) was established to protect and safeguard AlUla, a region of outstanding natural and cultural significance in North-West Saudi Arabia. Kate guides the master planning, strategic development and delivery of the cultural offer in AlUla, drawing from its rich global heritage and spectacular landscapes to deliver the world's largest open museum with art and creativity valued as vital contributors to the region's character, quality of life and economy. Committed to mission-driven development, Kate's journey to AlUla is founded on a 20-year career of delivering museum and cultural projects in the Arabian Peninsula, Europe, and the United States.
Robert manages the Pacific Asia arm of Horwath HTL with offices in Tokyo, Beijing, Shanghai, Hong Kong, Bangkok, Kuala Lumpur, Singapore and Jakarta. Since his arrival in the region with Horwath HTL in 1988, he has developed an extensive background and expertise in the developing hotel and tourism industries through his direct involvement in the planning and analysis of projects across the region.
He has 43 years of experience including work in hotel operations with Pacific Plaza Hotels in northern California and conducting market and financial analyses for hotels, resorts, cruise ships, convention centers, conference centers and restaurants with Laventhol and Horwath in San Francisco.
He is a frequent speaker at industry conferences and published numerous research articles in industry publications.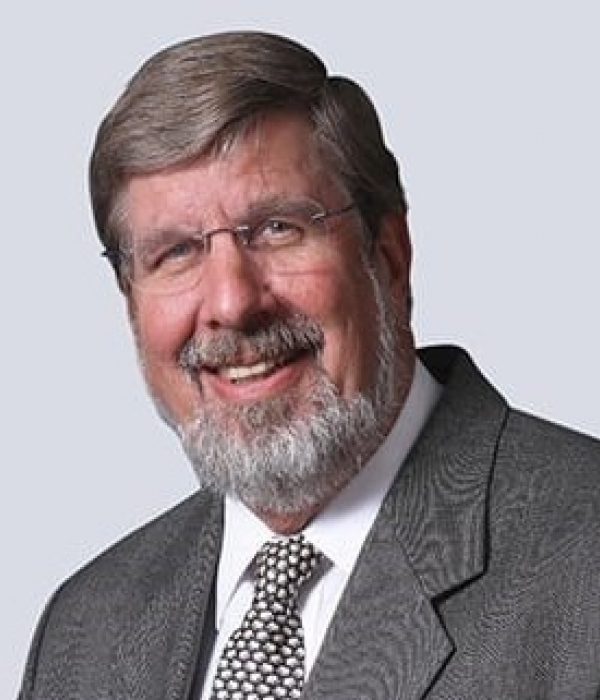 One of the best known expatriates in Southeast Asia, Bill Heinecke is the driving force behind the leading global brands under the Minor Group umbrella. His visionary spirit, unwavering commitment and hands-on management style are the cornerstones of his unparalleled successes, which are deeply rooted in Thailand. Bill created his very first company here at the young age of 17. Today, Minor International (MINT) owns and operates a diversity companies, focused on three primary business sectors: restaurants, hotels and lifestyle retail brands. MINT operates over 2,200 restaurants, over 400 retail trading outlets, and over 535 hotels across 55 countries from Australia to Brazil.

Chairman and Founder of Minor InterBill's first hotel venture was in 1978 with the Royal Garden Resort in Pattaya, Thailand. Minor Hotels is now one of the largest hotel owners and operators based in Asia, with a current portfolio of over 535 properties in 55 countries. The company's hotels, resorts and serviced suites are operated under Minor Hotels' Anantara, Avani, Elewana, Oaks, NH Hotels, NH Collection, nhow and Tivoli brands – as well as management agreements with Four Seasons, Marriott, St Regis and Radisson Blu..
Educational Credential
Honorary Doctoral of Business Administration in Management, Yonok College, Lampang
International School of Bangkok
Director Certification Program (DCP) Class 64/2005, Thai Institute of Directors Association (IOD)
Other Current Positions
Independent Director and Chairman of the Nomination, Compensation and Corporate Governance Committee of Indorama Ventures Pcl.
Chairman and Director of Minor International Pcl.'s subsidiaries
Director of Pacific Cross International Ltd.
Experiences
Director of Sermsuk Pcl.
Director of S&P Syndicate Pcl.
Director of Saatchi & Saatchi Limited
Chairman and Managing Director of Ogilvy & Mather (Thailand) Limited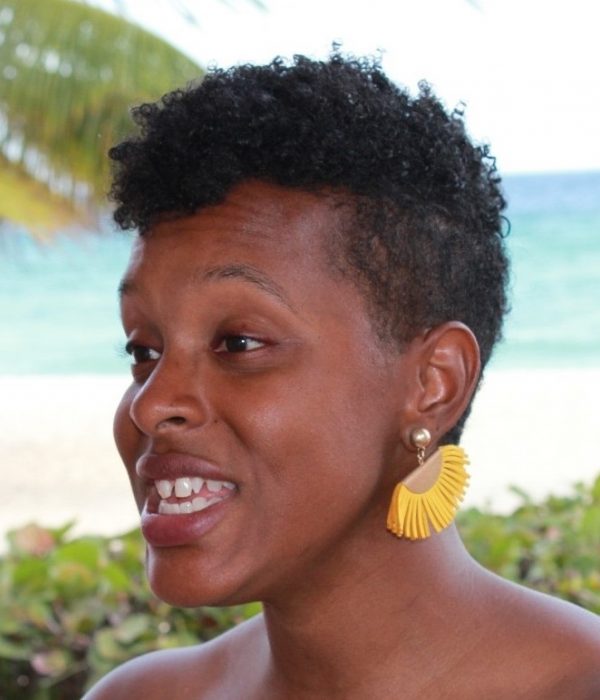 JustaTAAD, LLC – Worldwide, Managing Director
● Consulting and management of teams to achieve sustainability certification for resort and
tourism enterprises (LEED, Green Globe, Fitwell, WELL)
● Strategy and implementation of CSR, environmental policies, sustainability standards, (tracking,
measuring, monitoring, operations, community development, social responsibility, etc.) for
tourism & resort operations throughout the US, Caribbean & Mexico.
● Auditing of tourism operations to international environmental, climate change and sustainability
standards / certifications.
● Creation of partnerships to further responsible tourism through managing, creating and leading
impact travel trips throughout the Caribbean.
● Curation panel discussions to further engage community, integrate industry stakeholders and
create business through conversation and experiences around various topics – wellness,
resiliency, climate change, medical tourism, sustainability in resort design, energy conservation,
ROI of sustainability, water resources and conservation, sustainable tourism planning, etc.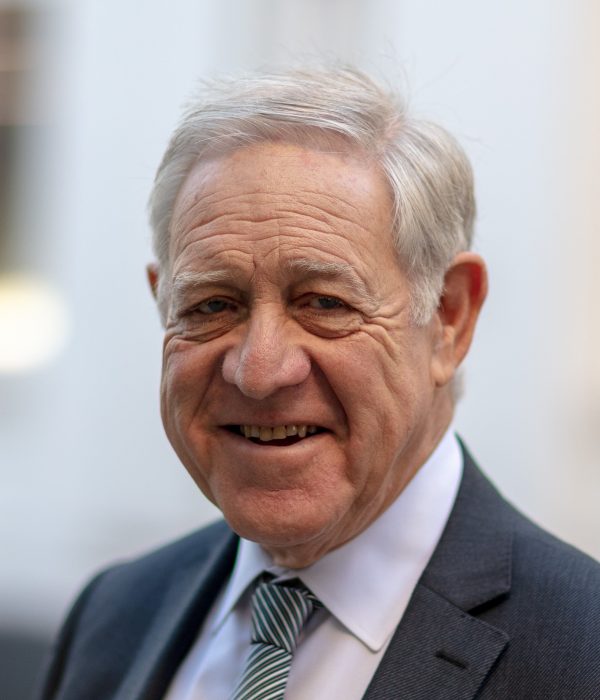 Michael Hirst is consultant to CBRE Hotels, the world's leading hotel experts, where he provides general advice and support in respect of business development.
He advises hospitality, leisure and tourism businesses internationally and has acted as an Arbitrator for the International Court of Arbitration in hotel dispute resolution.
He is a non-executive director of Safestay plc, an AIM listed operator of contemporary hostels located throughout Europe and a non-executive director of CP Holdings Ltd, a diversified industrial and services group of companies, which owns and operates serviced offices and co-working spaces in the UK, Danubius hotels in Hungary and the newly launched brand, "Ensana", the largest group of thermal spas in Central Europe.
He is Chairman of the UK Government's Events Industry Board, established to grow the Business Events Industry across the UK, and Chairman of the Business Visits & Events Partnership, representing Britain's business and cultural Events' Industry. He is also a director of The Tourism Alliance, the body that brings together all the major tourism organisations in the United Kingdom.
Michael Hirst was appointed an OBE in the 2004 for his services to tourism in Britain. He was awarded the 2008 IHIF Lifetime Achievement Award for his distinguished career in hospitality, leisure and tourism.
He is a former board member of the Ladbroke Group Plc and was Chief Executive of its hotel division and CEO of Hilton International. He was voted "Corporate Hotelier of the World" by the readers of HOTELS Magazine.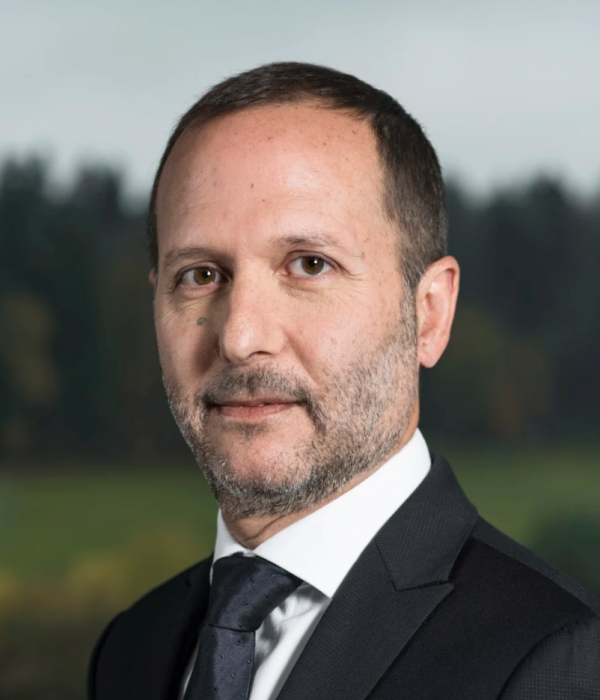 Demian Hodari is an Associate Professor of Strategic Management at the Ecole hôtelière Lausanne (EHL) where he is responsible for courses in the school's Bachelors, Masters and Digital programs. Demian was recently recognized as Researcher of the Year for the second time (2017) having previously won in 2014. His research is published in the leading hospitality industry academic journals and focuses on the strategic challenges facing hospitality companies and the ways corporate entities and individual business units can best work together to solve these. He frequently chairs, moderates and speaks at corporate and industry events and has provided executive education to over 1,000 industry professionals over the past two years, with a focus on helping hotel managers and executives to develop newer and better ways to think and act strategically. Prior to joining academia, Demian spent nearly a decade as a hotel general manager and president of an independent hotel management and consulting company. He has a Bachelor's degree from Georgetown University, a Masters from Cornell University's School of Hotel Administration, and a PhD from the University of Surrey. When not working, Demian can be found coaching his son's baseball team, crafting experimental smoothies for his daughters, or running (far too slowly) in his beloved alps.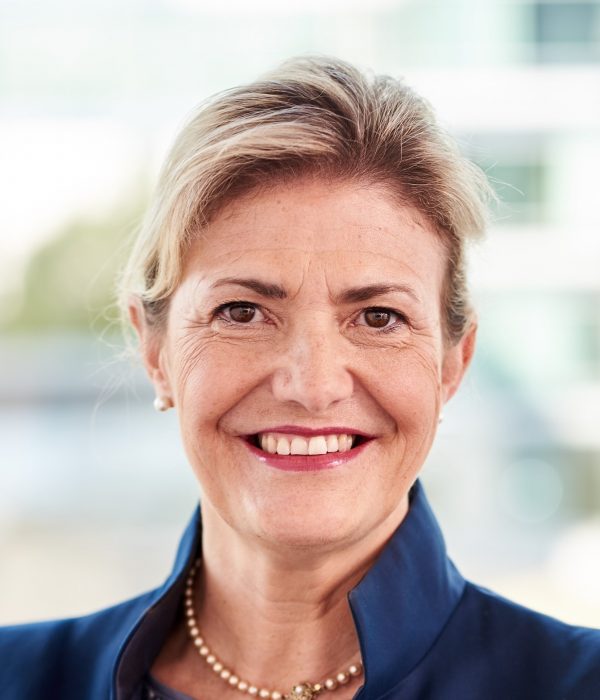 Inge Huijbrechts is Global Senior Vice President Responsible Business and Safety & Security for Radisson Hotel Group – developing the Responsible Business and Safety & Security programs in the group's 1440 hotels in operations & development in 115 countries around the world.
Together with her team, she lays out the strategy for Responsible Business from build to operations and keeps the over 100,000 employees around the world engaged in everyday Responsible Business actions. Additionally, she leads the global expert Safety & Security team to ensure all is done to welcome guests in safe and secure hotels:
Next to Think Planet – minimizing the environmental footprint– the group's award winning Responsible Business program focuses on: Think People –always caring for employees and guests, and Think Community – community engagement and business ethics.
Radisson Hospitality AB has been a 9-time honouree of the World's Most Ethical companies, is a signatory to the UN Global Compact since 2009 and joined the UN CEO Water Mandate in 2014. To date the group has over 250 hotels that are Safehotels certified.
Two of Radisson Hotel Group's brands have won prestigious Responsible Business awards: Park Inn by Radisson has won the 2017 UNWTO Award for Innovation; Radisson Blu has won the 2017 IMEX Innovation in Sustainability Award.
Inge has a sustainability blog RE:Think on http://www.hotelsmag.com/Industry/Blogs
She's a member of the ASIS CSO Center for Leadership and Development and the chair of the International Tourism Partnership Executive Committee.
Before joining Radisson Hotel Group, she has held senior management roles across Europe in the areas of Corporate Social Responsibility, Sales and Business Development, working in Belgium, France, Sweden and Germany.
Inge has a Master in Science and Applied Economics from the University of Leuven, Belgium, and an MBA in European Studies from the University of Saarbrücken, Germany.
Inge lives with her husband in Belgium. She rides horses and is a yoga teacher. From 2003 to 2007 she sailed halfway around the world in her own yacht.
Awarded The Hotelier of the Year in 2003, Outstanding Contribution Catey in 2014 (hotel industry Oscar's) and Lifetime Achievement by the AA in 2015. Robin is known as an innovative and entrepreneurial hotelier with 40 years' experience in some of the world's most famous hotels. Trained with The Savoy group London and Hotel de Crillon in Paris. This was followed by spells at Elbow Beach Hotel in Bermuda, then Chewton Glen in the New Forest.
In 1994 Robin co founded the hugely influential Hotel du Vin group. Hotel du Vin was at the vanguard of the UK boutique hotel movement. After exactly 10 years, the group was sold for the record£66m.
He was Non Exec Director, then Executive Chairman alongside Nick Jones at Soho House Group for 14 years until in 2008 the group was successfully sold for £105m.
Robin is now CEO & Chairman Lime Wood Group Ltd and Home Grown Hotels Ltd operating as The Pig, they are much lauded as a mould breaker in the country house sector. Endorsed by winning a 4th Catey. This time for Independent Hotel of the Year 2013. The hugely successful group is now 7 strong with more in the pipeline, all located in the South of England.
In 2018 he was appointed Non-Executive Chairman of the Iconic clothing brand Belstaff.
He is actively involved with the charity Action Against Hunger and is a member of the Board of Governors' of The Academy of Culinary Arts.
In 2015 he was awarded honorary Doctor of Business by Southampton Solent University and in 2017 was inducted into The British Travel and Tourism Hall of Fame.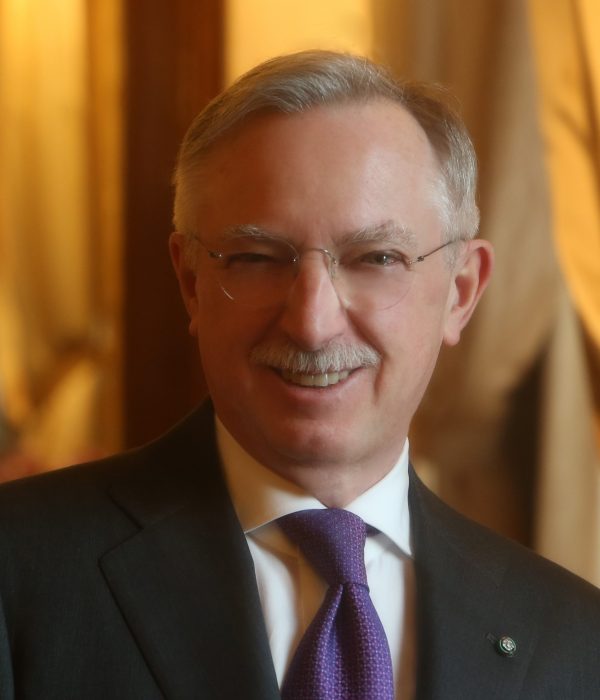 Working for 40 years in the luxury hotel industry, his experience spans all over Europe and the Caribbeans. During his industrial training at the beginning of his career he has worked in every sector of the hotel from front office to sales, finance and F&B. During his career, he has received numerous recognitions including the Hermes award in 2002 as best global General Manager in the 5-star luxury category. Moreover, he has been appointed Knight of the Order of Merit of the Italian Republic. He has been elected President of EHMA in 2019.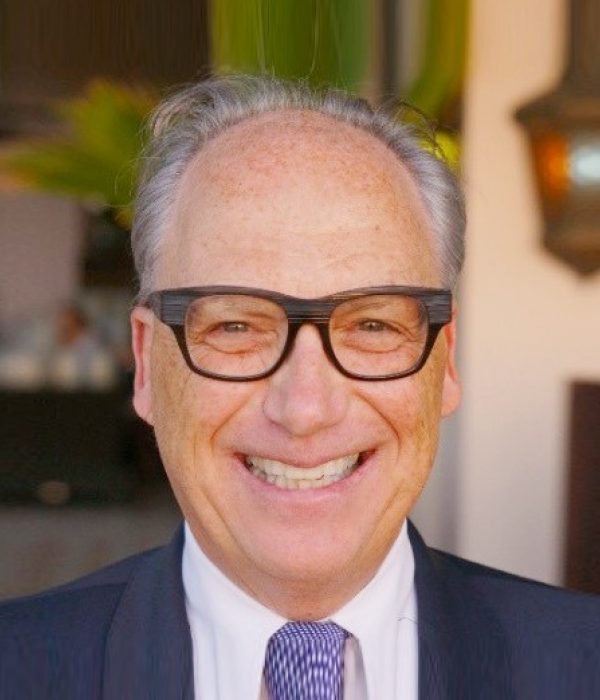 Gerard J.Inzerillo is a celebrated visionary recognized for his trademark innovation and his extensive network of global contacts in tourism, hospitality, entertainment, business and governmental affairs, cultivated during his 50 year career.
Inzerillo developed and operated some of the world's most famous and successful lifestyle brands in tourism and entertainment. In June 2018, he was appointed by HRH The Crown Prince Mohammed Bin Salman of the Kingdom of Saudi Arabia to be the first CEO of the newly created Diriyah Gate Development Authority. The authority will turn the UNESCO site of the first Saudi state into one of the world's great gathering places.
As CEO of Forbes Travel Guide from 2014 to 2018, he was successful in the globalization from the company's North American origins to more than 100 countries worldwide. The Forbes Travel Guide Five Star Award is the Olympic gold medal of hospitality.
Previously, his leadership led to the conceptual success of breakout brands such as Atlantis, One&Only Resorts, Ian Schrager Hotels, Four Seasons and Hilton Hotels.
Inzerillo was president/CEO of IMG Artists, the leader in artist management, performing arts and lifestyle events planning from 2012 to 2014. He directed global strategies for music, events, festivals, government consulting and artist and facility management businesses.
From 1991 to 2011, Inzerillo was president of Kerzner Entertainment Group, where he raised the profile of its properties in South Africa, the Bahamas, Dubai, Morocco, Mauritius, Mexico, the Maldives, as well as conceptualized and positioned the start up of its One&Only brand and Atlantis.
And from 1991 to 1996, Inzerillo served as COO of Sun City, the South African resort by Sol Kerzner . In 1987, he was the founding president/CEO of Morgans Hotel Group. There, he conceptualized and opened Morgans, Royalton and Paramount in New York; the Delano in Miami Beach; and Mondrian in L.A.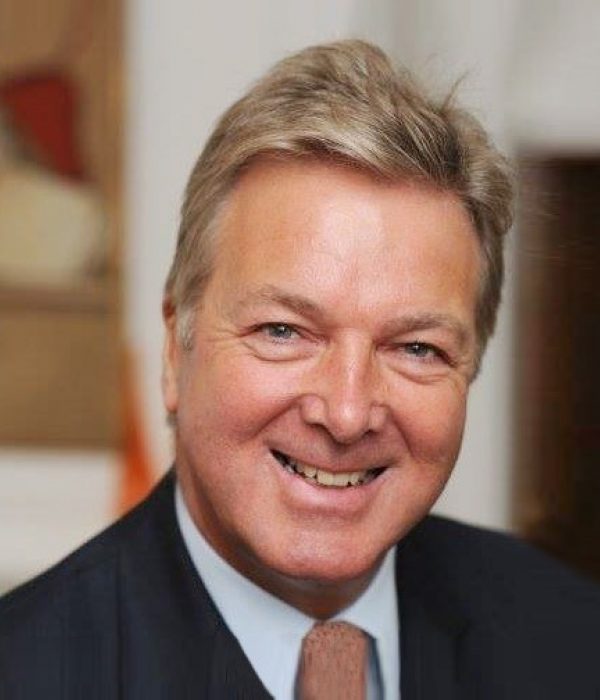 Stuart Johnson was born in Berkshire, where he was brought up before moving to London to start his career within the hospitality industry. At the age of 15, his first job was washing up after school in a local college, leading him to an apprenticeship within The Savoy kitchens.
Stuart's career progressed with positions at The Savoy, Claridges and The Connaught; including General Manager at Cliveden, Publishing Director of the UK Hotel Guide (Conde Nast) and General Manager at Brown's. Stuart recently celebrated 15 years at Brown's Hotel, working within the prestigious Rocco Forte Hotel Group.
Positions Stuart has held within industry support organisations:
2014
Awarded an Honorary MSc. West London University
2013
Hotelier of The Year, European Hospitality Awards
The Outstanding Leadership Award, The Institute of Hospitality
2012
Chairman of the Master Innholders
Caterer & Hotelkeeper Hotelier of the Year
2011
Chairman of the Master Innholders
(past Chairman of the Master Innholders scholarship programme)
2008
Chair (and now Patron) of the Savoy Society, with a desire to give something back; spearheading the creation of The Savoy Society Mentoring Scheme.
As Managing Director of Brown's Hotel London, Stuart firmly supports his team and leads from the front, working closely with every team member within the operation, with an "open door" policy.
Stuart Johnson dedicates his own personal time and energy to Cancer Research, a charity that is close to his heart, recently walking 100 kilometres along the Thames Path. Walking continuously for 25 hours, he raised £17,000 for Children with Cancer.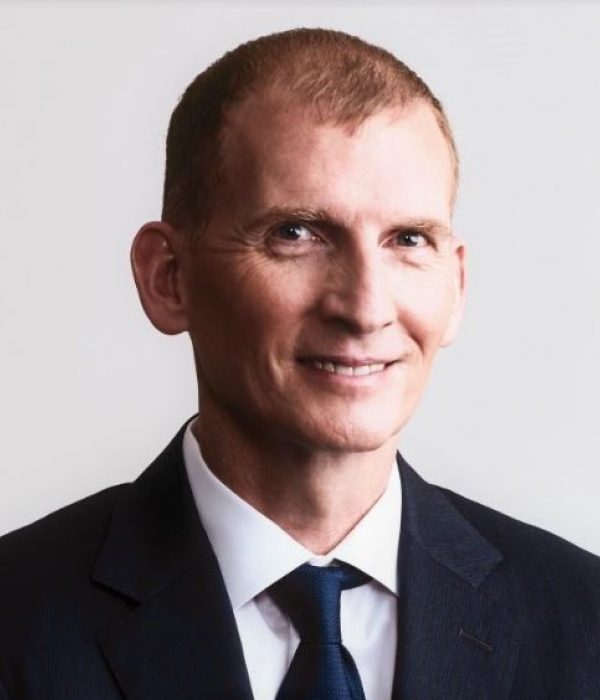 Phillip J. Jones joined the Royal Commission of AlUla (RCU) in May 2019 as the Chief Destination Marketing Officer. In this role, Jones actively drives the strategy for the development, promotion, expansion, and reputation of AlUla as a global tourism brand and destination in line with RCU's strategic objectives. Prior to his role at the Royal Commission of AlUla, Jones served as the President and CEO of VisitDallas in Dallas, Texas USA from 2003 to 2019. He previously served as Director of Legislative / Intergovernmental Affairs for the U.S. Department of Commerce's Travel and Tourism Administration in Washington, D.C., where he helped organize and was a lead spokesman for the inaugural White House Conference on Travel and Tourism.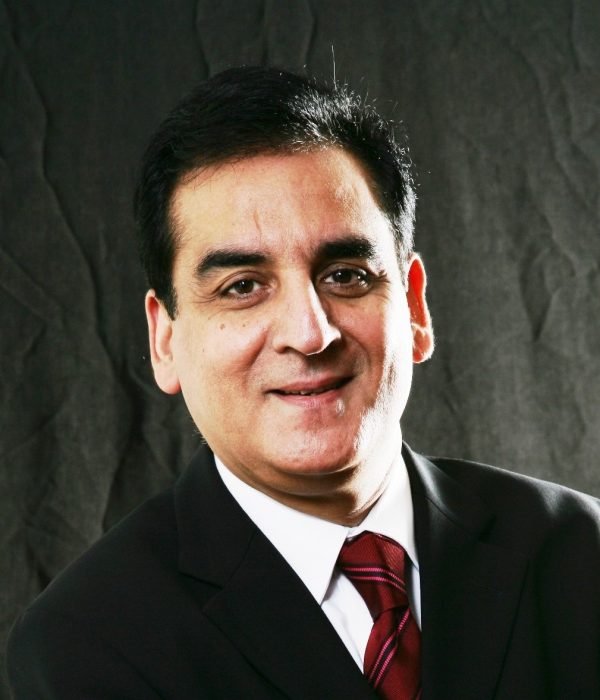 K.B. Kachru is chairman emeritus and principal advisor, South Asia, Radisson Hotel Group, and has been instrumental in building the business in India since 1998. K.B continues to be on the board of the Group's South Asia business entities.
Radisson Hotel Group is one of the world's largest and most dynamic hotel groups with overall brand portfolio of over 1,400 hotels. In India it presently operates over 94 hotels (10,910 rooms). He was previously chairman, South Asia, of the Group, since 2013. Prior to that, K.B served as executive vice president, responsible for the overall strategy, hotel development, management and functional support of key markets within South Asia, overseeing Radisson Hotel Group's joint venture companies in India.
K.B. is an active member of various Tourism and Hospitality Advisory Committees at the state and national level. He is presently a member of Confederation of Indian Industry's (CII) National Tourism Committee and Vice President of Hotel Association of India.
He has been on the board of directors for the Tourism Corporation of various state governments and on the board of governors of the Institute of Hotel Management in New Delhi. He also served as an executive member of Pacific Asia Travel Association (PATA) India Chapter, the American Society of Travel Agents of India, Hotel Association of India (HAI), Federation of Hotel and Restaurant Association of India (FHRAI) and India Convention Promotion Bureau (ICPB).
He has recently been appointed on the Board of Shri Mata Vaishno Devi Trust, which is one of the most prominent and visited Hindu religious destinations in India (over 8 million devotees). He also spearheaded the formation of the Institute for International Management and Technology in collaboration with Oxford Brookes University, UK, and was also responsible for the introduction of arrival passenger duty free shopping at India's international airports.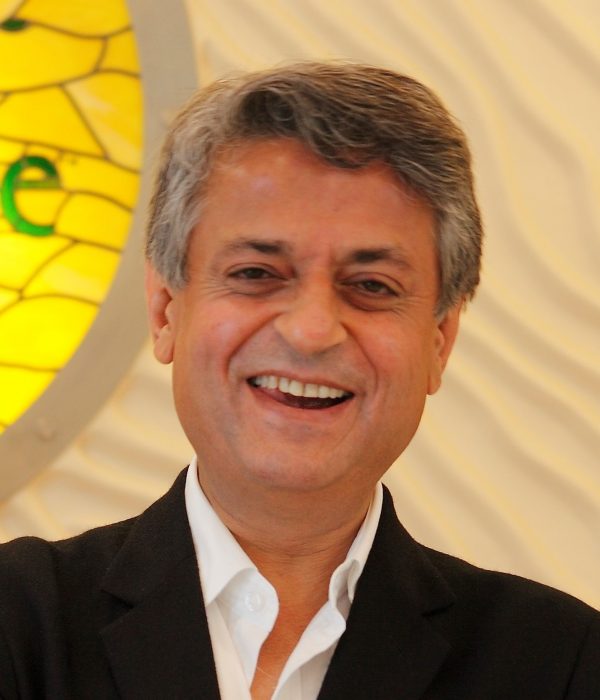 Patu Keswani graduated with a Bachelors Degree in Electrical Engineering from IIT Delhi in 1981. He subsequently received his Post Graduate Diploma in Business Management from IIM Calcutta in 1983.
Patu joined the TATA Administrative Service (TAS) in 1983 and worked with the TATA Group for 17 years. His last assignment was as Senior Vice President of the Taj Group of Hotels. He subsequently worked with management consulting firm, A.T. Kearney Inc. as Director in their New Delhi office. Anticipating the enormous yet latent demand for mid-market and economy hotels in India, Patu promoted Lemon Tree Hotels in late 2002.
He is currently the Chairman and Managing Director of Lemon Tree Hotels Ltd. which owns and operates 80 hotels in 48 cities with 8000 rooms and 8000 employees. Lemon Tree Hotels listed on the National Stock Exchange of India and Bombay Stock Exchange on 9th April 2018.
Patu is focused on offering opportunities to Indians with disability and people from the economically/socially weak segment. Presently, ~20% of Lemon Tree employees are from this disadvantaged segment of the population. Lemon Tree Hotels has been presented the National Award by the President of India for 'Best Employer of Persons with Disabilities' in 2016 & 2011 and a third National Award in 2012 for being a 'Role Model in providing a Barrier Free Environment to Persons with Disabilities'.
Patu is also the Chairman of the Skills Council for Persons with Disability (SCPwD). He is also a member of the Sector Skills Council for Hospitality, Travel and Tourism (NSDC). Patu was until recently also a member of the University Grants Commission and a member of the Board of Governors of IIT Delhi.
Patu has been awarded the Distinguished Alumni Award by his Alma Maters - IIT Delhi in 2011 and IIM Calcutta in 2012. Patu was inducted into the IATO (Indian Association of Tour Operators) Hall of Fame in 2019; the 'Hotelier India' Hall of Fame in 2012 and into the FHRAI (The Federation of Hotel and Restaurant Associations of India) Hall of Fame in 2010. He received the Excellence Award (inclusion/diversity) at Conde Nast Traveller Readers' Awards 2018.
Patu is a first generation Indian entrepreneur. His father was an Indian Railway Service officer and his mother a doctor in the Indian Army. He was previously married to Sharanita. They have two children, a son Aditya and daughter Nayana. Patu lives in New Delhi.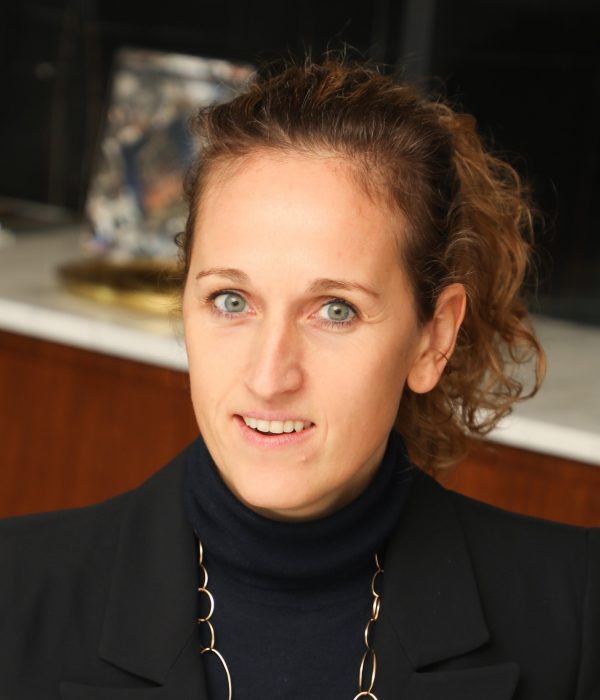 The CEO of Kerten Hospitality, Marloes Knippenberg, has an innovative mindset that has established the organization as a disruptive, dynamic international hospitality group dedicated to the management of mixed-use developments in key global destinations.
Her journey in the hospitality field started with Hilton where Marloes held senior operational and commercial management positions for over a decade. At the helm of Kerten Hospitality, which she developed and launched with the backing of Kerten, Ireland-based investment vehicle, Marloes has grown the organization's operational and pipeline portfolio from one brand in one country to 10 aspirational lifestyle-driven concepts in 35 development projects across 3 continents.
Marloes continuously pioneers the role of innovation across the larger ecosystem with the aim to establish an industry platform where technology, hospitality and sustainability coexist and evolve for the benefit of consumers, investors and businesses.
She is on the Advisory Boards of flagship events like IHIDC – Vienna, AHIC - UAE, HITEC - Dubai, IHIF - Berlin and is frequently invited to contribute Though Leadership to industry forums: ITHIC - Italy, SHIC - Saudi Arabia, HOST – London and The Retail Summit, Dubai. She has been a mentor for students in hospitality schools and was recently on the jury panel of the GENIO Innovation Summit by Hotelschool The Hague.
Marloes has been listed in the Hotelier Middle East Power List 2019 ranking the region's most influential industry professionals. Most recently, she was listed in Hotelier Middle East 25 'women in hospitality power list' is a result of those women who are making waves in the industry. She is the Winner of CEO Today's 2020 Business Women of the Year recognition in hospitality.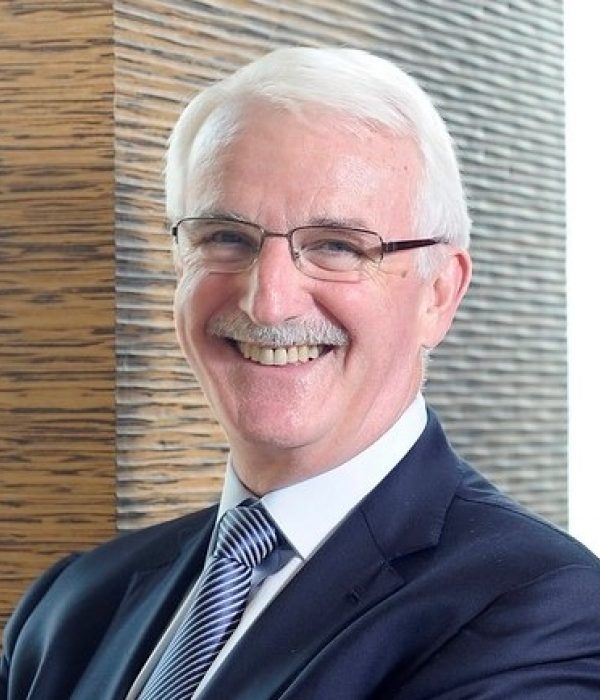 Former Chairman, World Travel and Tourism Council.
Non executive Director Dubai Expo2020.
Non executive Director Ras Al Khaimah Tourism Development Authority advisory board.
International Ambassador Galway2020.
Non executive Director Temes Hotels and Resorts, Greece.
Member of the Board of Trustees Tolerance Institute UAE.
Member of the Advisory Board SCTH
Former President and CEO Jumeirah Group.
Gerald Lawless started his career with Forte Hotels which culminated in him setting up and growing Forte's operations in the Middle East.
After a 23-year career with Forte Hotels, he joined Jumeirah in 1997 and helped establish it as one of the premier luxury hotel brands in the world. Taking on the challenge of launching Burj Al Arab, the world's most luxurious hotel, after the successful introduction of Jumeirah Beach Hotel to an eager travelling public, Mr. Lawless went on to become President and Group Chief Executive Officer of the Jumeirah Group.
● At the beginning of 2016, having served for 18 years at the helm of the Jumeirah Group, Mr. Lawless assumed a new leadership position responsible for tourism and hospitality in Dubai Holding, the Group's parent company. During this period he served as Chairman of the World Travel and Tourism Council.He has now retired from these roles and continues to reside in Dubai.
Mr. Lawless is a Graduate of Shannon College of Hotel Management in Ireland and holds the following Honorary Degrees:
● Doctor of Business Administration in Hospitality Management at the Johnson & Wales University, State of Rhode Island, USA;
● Honorary Degree of Doctor of Laws at the National University of Ireland, Galway;
● Honorary Doctorate at the Middlesex University Dubai.
He served as a member of the Global Agenda Council on the Future of Mobility with the World Economic Forum. He is fellow member of the Institute of Hospitality; and a member of the International Advisory Board of the Ecole Hôtelière de Lausanne.
Recipient of the 2017 Presidential Distinguished Service Award for the Irish Abroad.
During his 45 year career he has worked in the following locations: Galway, Geneva, Southampton, Swindon, Glasgow, Dubai 1978 to 1982, Durban, London, Bahrain, Dublin, and Dubai again since 1991.
He has been responsible for the development of hotels in various regions and has visited many cities within these countries and regions including North Africa, virtually all countries of the Middle East, the CIS and Asian countries such as Indonesia, India, Pakistan, Thailand, Cambodia.He has participated in UAE trade delegations to China where he has negotiated management agreements for over 8 hotels.
He has also been responsible for the Caribbean division of Forte hotels in Bermuda, Jamaica, Bahamas, Barbados and Guyana.
In his capacity as Chairman of the World Travel and Tourism Council 2016 to 2018 he has addressed conferences throughout the world.
He has also attended the Annual World Economic Forum in Davos on nine occasions.
He has been a member of the Farmleigh Forum and the advisory Board of the Global Irish Network.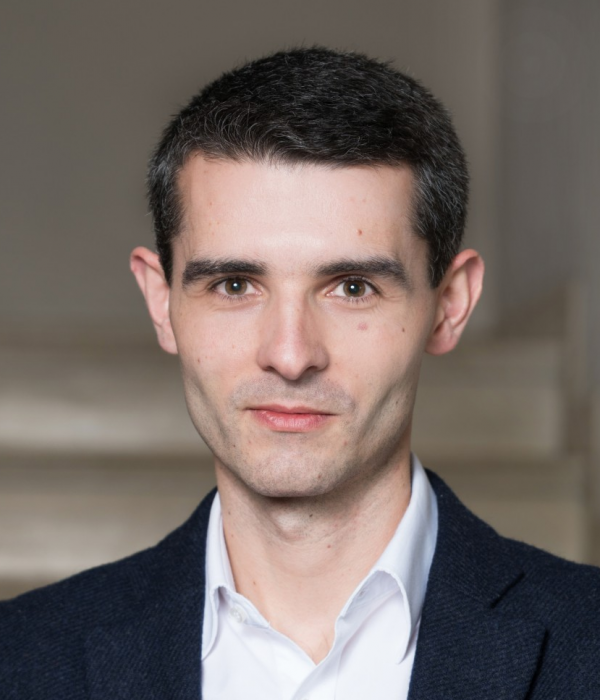 BOP is an international consultancy specialising in culture and the creative economy.
BOP run the World Cities Culture Forum - a network of forty global cities who share a belief in the importance of culture.
Callum's work focuses on strategic planning for culture. Recent projects include planning for a new national land art collection, research to inform investment in heritage across Latin America, and guidelines for the development of five new creative districts across London.
He is a board member at children's theatre company KIT Theatre and at film B3 Media.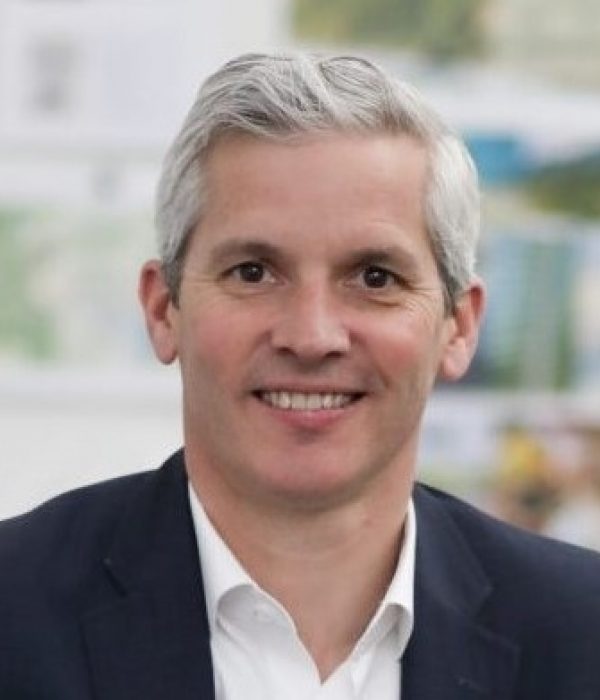 "What can we do better?" is James Lehouiller's battle cry as he travels the globe overseeing the DiLeonardo team's work on six continents. During a career that has taken him from Vermont to Visakhapatnam (India), James' passion for learning about other cultures has provided a deep knowledge base that serves our clients well.
His unflagging interest in the practical mechanics of achieving excellence has earned him academic and professional accolades (including an Honorary Doctorate from Johnson & Wales University) along with invitations to address diverse professional organizations on topics around international hospitality and design.
James is a member of the Urban Land Institute, Historic New England, a founding board member for the US Green Building Council (RI) and is a registered LEED Accredited Professional. He is a frequent contributor to trade publications and is a regular guest speaker at industry conferences.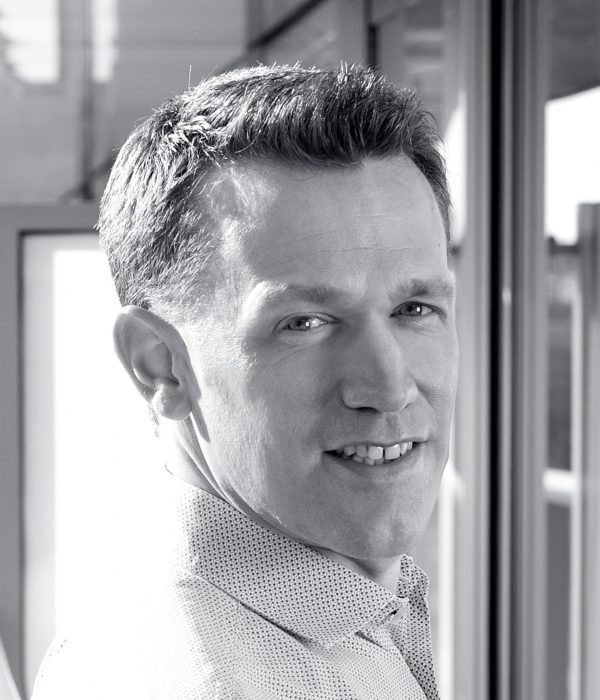 Raoul oversees 7 London Marriott hotels, of which only one is currently open servicing 'key workers'. He has worked in hospitality for 20 years in the Netherlands, Germany, Belgium, France and the UK.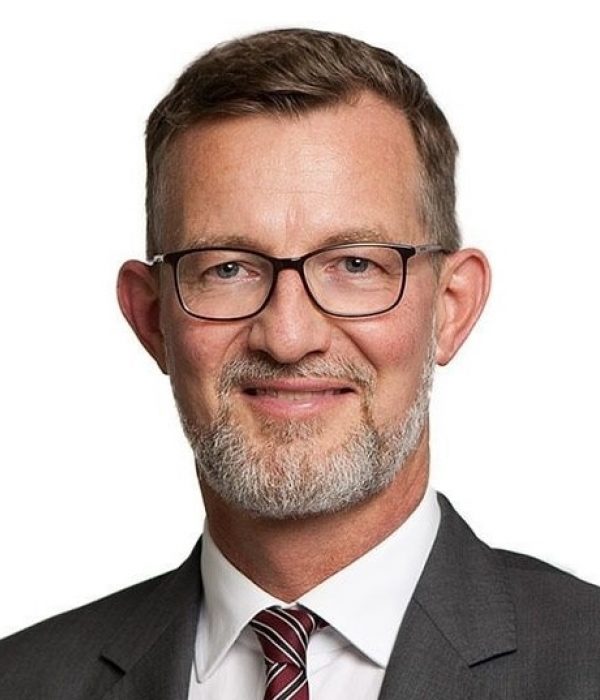 Gerd Leutner advises German and international companies on structuring their business activities in Germany with a focus on M&A, restructuring of groups of companies, change of legal form and mergers (domestic and cross-border). His practice includes corporate and contract law (limited liability companies, partnerships, sector-specific contracts), international private law and international procedural law.
Gerd has special hotel, smart mobility, electromobility, transport, logistics and rail sector expertise as well as long-standing experience advising major business cooperations, including public-private partnerships. As the coordinator of CMS's German-French Group, he particularly focuses on German-French mandates and on supporting the firm's German-French teams of advisors.
Before joining CMS, Gerd startet his legal career with a business law firm in Düsseldorf in 1998. In 2001/2002, he was seconded to CMS in Paris and in 2004 became a partner. He regularly publishes articles on German-French corporate law topics and speaks on German corporate law and M&A issues. Gerd also represents CMS in the "rail" and "telematics" steering committees of Deutsches Verkehrsforum (German Transport Forum).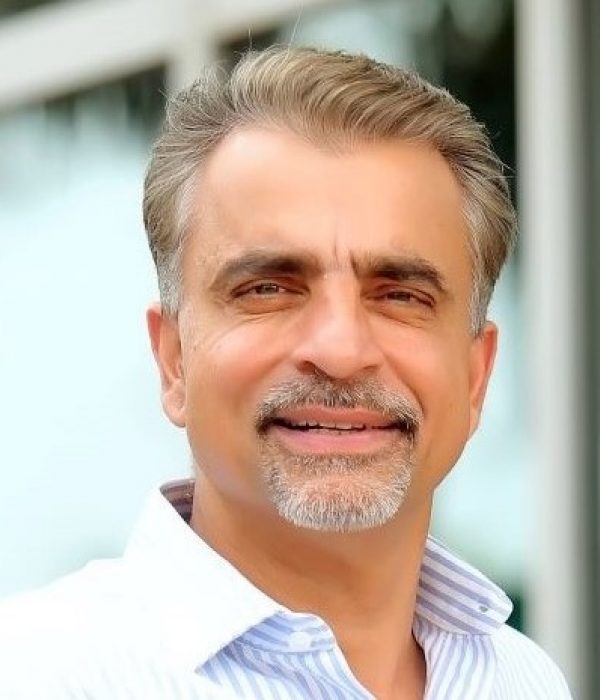 Vikram completed his Management studies in the US thereafter working in the banking Industry. He returned to India in 1985 to join the hospitality business & to work with TAJ & The Oberoi Group of Hotels for a period of 13 years.
He later joined Abercrombie & Kent India in 1997 as Executive Director and subsequently was promoted to take over as Managing Director. Abercrombie & Kent is a global travel company with 40 offices and 3000 employees worldwide.
Vikram is a specialist in the tourism and hospitality industry and has sat on various Industry forums including the Ministry Of Tourism in India. He was Chairman WTTC India, President Indo American Chamber of Commerce, Chairman PATA Industry Council & board member, Vice Chairman PATA India among other active roles held.
He is a keen golfer & has travelled extensively in his career spanning 35 years.
Edward Mady is a business leader known not just for his award tallies and financial acumen, but also for his unique ability to inspire employees, manage crisis, resolve conflict and keep teams in sync, all while delivering financial stability and enterprise growth. He is a business coach and mentor, applying his personal leadership method daily as general manager of The Beverly Hills Hotel. Additionally, he is a Gallup-Certified Strengths Coach and an accomplished leadership author and speaker whose humanistic strategies have been covered in multiple feature articles in Harvard Business Review, Fast Company and Forbes.
Since 2011, Mady has led all operations for the iconic Beverly Hills Hotel, often known as The Pink Palace. At the same time, he serves as regional director, USA for Dorchester Collection, also overseeing Southern California's legendary Hotel Bel-Air.
Mady has been a leader for Dorchester Collection since June 2009, when he served as general manager for The New York Palace. While at The New York Palace, he dramatically strengthened the property's financial position, spearheading a high-return, targeted divestiture of the hotel. He next directed the highprofile reopening of Hotel Bel-Air following its massive renovation and related interim closure. Upon joining The Beverly Hills Hotel in 2011, he repositioned what was a maturing operation and brand, significantly expanding its share and revenues and successfully relaunching it as the global leader in luxury hospitality. He also led the hotel and its team as they overcame an externally-instigated public boycott, securing significant new revenue streams and profits in the process.
As general manager of the hotel, Mady has the rare ability to define, operationalize and implement strategic global guest-centric initiatives, and he oversees the piloting of many Dorchester Collection testand-learn programs. He has achieved related breakthroughs in the areas of customer tracking and analysis, brand extensions and retail partnerships, team motivation and synchronization, practical social media applications, and innovation in the luxury guest experience.
Prior to joining Dorchester Collection, Mady spent two decades with The Ritz-Carlton Hotel Company, serving most prominently as vice president and area general manager overseeing five Ritz-Carlton luxury hotels. Directing six major hotel launches throughout the U.S., he also played a pivotal role in the company's unprecedented capture of two Malcolm Baldrige National Quality Awards – a first for the hospitality industry. He has also held individual property hotel and general manager positions for The RitzCarlton Hotel Company, Helmsley Hotels, Four Seasons Hotels and Resorts, and Fairmont Hotels and Resorts.
Mady's hospitality career began in 1974, when he was a night chef for Château Lake Louise in Alberta, Canada. Since then, properties under his leadership have earned more than 100 of the world's top luxury rankings, including Forbes/Mobil Five Star ratings, AAA Five Diamond awards and coveted Michelin stars. His record for achieving top customer engagement scores is consistently driven by his own simple, 15- word service commitment: Remember me. Recognize me. Anticipate my needs, and give me what I want on time.
His influence now extends well beyond hospitality, as Mady helps business and organizational leaders to navigate stormy waters and create enduring management strategies. A sought-after speaker and confidential bench coach to CEOs, he has spoken about team and crisis management to business leaders in the fields of commerce, sports, training, philanthropy and hospitality. He sits on the boards of multiple prestigious business, philanthropic and higher education institutions, including the Joe Torre Safe At Home Foundation and the hospitality administration divisions of Cornell University and the University of Nevada. He is also an active supporter of Tony La Russa's Animal Rescue Foundation (ARF).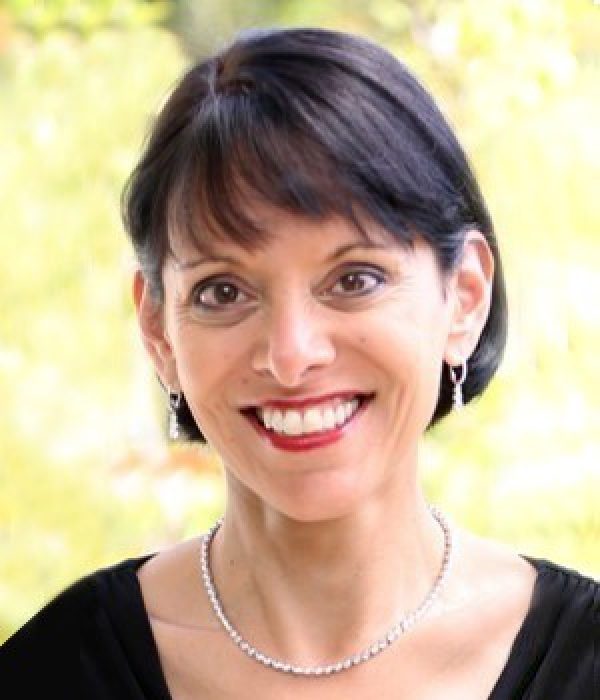 A committed Tourism & Development practitioner, Anita is the Founder and President of ANITA MENDIRATTA & Associates (first launched as CACHET CONSULTING), a highly respected and trusted international consulting firm based in London, UK.
With over two decades of global professional working and living experience, Anita's global hands-on, cross-cultural, cross-industry experience in both public and private sectors has created an innate ability to feel the 'heartbeat' of societies – the economic, social, political, cultural and environmental dynamics impacting and inspiring nations facing change, including confronting challenge. Importantly, with proven agility and acumen in mobilising impact across diplomatic, governmental and business spheres, her exceptional skills in assisting clients in defining and mobilising critical principles and practices vital to individual and collective impact has earned her the trust needed to work directly with leadership teams to unlock higher levels of performance.
For this reason, Anita is highly sought after as both a strategist & advisor in the areas of national growth, development, and often, recovery. She is honoured to be:
SPECIAL ADVISOR to the Secretary General of the UNWTO http://www2.unwto.org/
STRATEGIC ADVISOR TO CNN INTERNATIONAL in the area of Tourism & Economic Development, operating as lead Consultant of CNN's T.A.S.K. GROUP across all regions of the world. http://www.cnnmediainfo.com/task/
STRATEGIC RESOURCE TO THE WORLD BANK, WTTC, IATA and ATAG in Tourism, Aviation and Development
Increasingly, Anita is called upon to be the bridge between government and business, assisting leaders to address conflict and find common ground to enable advancement of common agendas, breaking through areas of contrast and/or conflict to realise shared aspirations.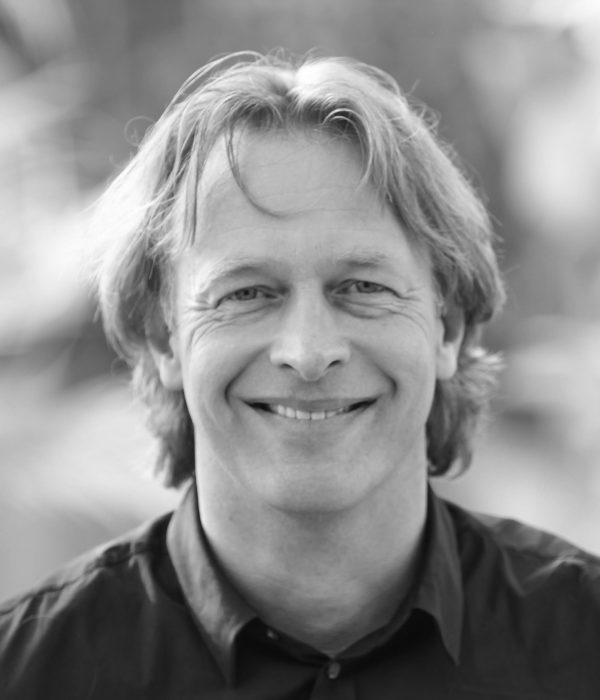 Hans Meyer is co-founder and managing director of Zoku. Facilitating global living and working, Zoku has created a new category in the hotel industry – a home-office hybrid, with the services of a hotel and the social buzz of a thriving neighbourhood. He is responsible for innovation, culture, concept development, branding, operations and strategic partnerships for the Zoku brand. Zoku has been internationally recognized as being an innovator in the industry and was quoted by Forbes as one of the 25 coolest hotels in the world.
A firm believer of value creation and innovation for the international hospitality industry, Hans previously was the initial creator and founding partner of the citizenM hotel concept and held senior corporate positions in Operations and Development for NH Hoteles and Golden Tulip, where he was responsible for projects throughout Europe, Africa, The Middle-East and Central America.
Hans is also a jury member for the Accenture Innovation Awards and Ahead, the international Awards for Hospitality, Experience and Design. He was educated at Hotelschool The Hague and Cornell University in the United States.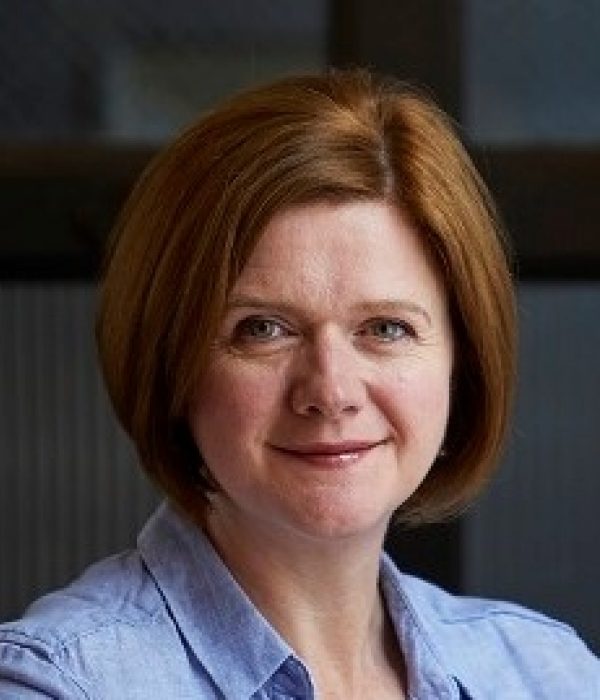 Kate Nicholls was appointed CEO of UKHospitality, the powerful voice representing the broad hospitality sector, in April 2018, having previously worked as CEO and Strategic Affairs Director of the ALMR.
In April 2018, Kate was appointed Chair of the Mayor of London's Night Time Commission to provide the Mayor with independent advice on London at night. Kate is also a member of the Events Industry Board, London Food Board, Tourism Industry Council, Cultural Cities Enquiry and London & Partners Members Group. In February 2019, Kate joined the Advisory Board for the Institute for Industrial Strategy.
After gaining a degree in English and a post-graduate diploma in competition law, Kate worked as a researcher in the House of Commons and European Parliament before joining Whitbread as Government Relations Manager, starting her career in hospitality in 1993. Kate was Director at one of the largest independent public affairs companies, working with a number of hospitality, retail and leisure accounts before establishing her own strategic communications consultancy in 2000. She is a graduate of Fitzwilliam College, Cambridge and Kings College London.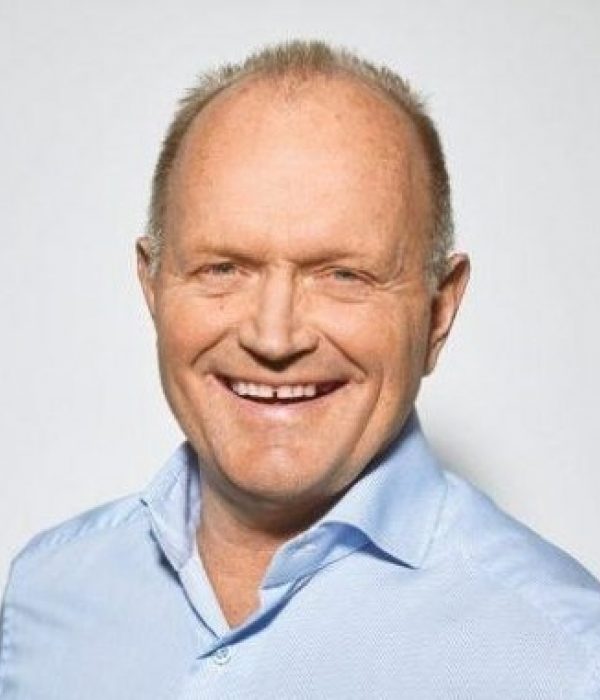 Anders Nissen is the CEO of Pandox AB, one of Europe's largest and leading hotel property companies. Anders was one the founders when Pandox was formed in 1995 and he has been the company's CEO since then.
Under Anders' management Pandox has grown from a small local company with property portfolio value of 600 million SEK to a large international company with a portfolio value of 65 billion SEK. During this time, Pandox has expanded its geographical platform from one to 15 countries. Currently Pandox has 156 hotel properties in 90 cities. Pandox's business model is an important factor in explaining of the company's success. Based on an active ownership model with revenue-based lease agreements and management contracts, as well as own operation via franchised and independent brands, Pandox can move freely over the hotel value-chain and create a tailor-made strategy for each individual asset.
Anders Nissen has been active in the hotel industry for more than 35 years. Before joining Pandox Anders was Managing Director for Securum Hotel & Turism AB where he led the restructuring of Securum's hotel property portfolio. He also had a number of executive positions within the RESO organization.
Anders Nissen has also more than 20 years of experience from the international capital market as the CEO of Pandox, which is currently listed on Nasdaq Stockholm for a second time. He has also held various board assignments over the years.
Anders has a lifelong interest in handball, and he is chairman of the Swedish organization responsible for all commercial arrangement like international games and international championships in Sweden.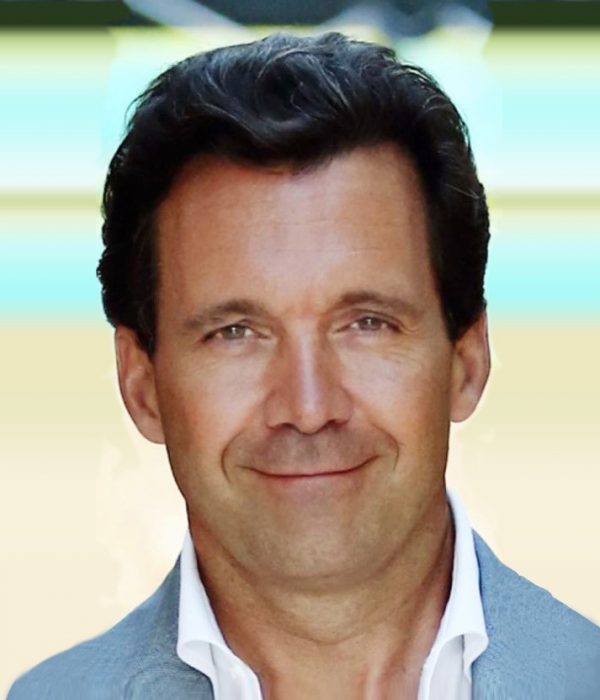 Designing premiere guest experiences with holistic health in mind has been a part of Christopher's DNA for his over 30-year career in the hospitality industry.
Christopher has brought his keen sense of style, commitment to a healthy lifestyle and dedication to the people that he works with to launch Equinox's first-ever luxury lifestyle and hospitality brand. He is responsible for overseeing all facets of Equinox Hotels and executing a future growth strategy.
Raised in Zurich, Christopher's first taste of the industry was visiting a friend's family-run hotel and restaurant business located on the outskirts of the picturesque Swiss city. Not long after, he became an apprentice at the famed Baur au Lac and his passion later led him to study at the prestigious Ecole hôtelière de Lausanne in Switzerland, where he currently remains an active board member.
Following stints at the infamous Watergate Hotel in Washington, DC, Boca Raton Resort & Club in Florida, and the Ritz-Carlton New York, Christopher began a long tenure at Four Seasons Hotels and Resorts, where his most recent role was President and Chief Operating Officer, overseeing all global hotel operations and defining the brand's future product vision, through design and construction.
When he's not at the helm of Equinox Hotels, Christopher can be found hitting the open road on his motorcycle, playing the piano and spending time with his wife Brigitte and children, or relaxing at his hideaway in Aix-en-Provence in the South of France.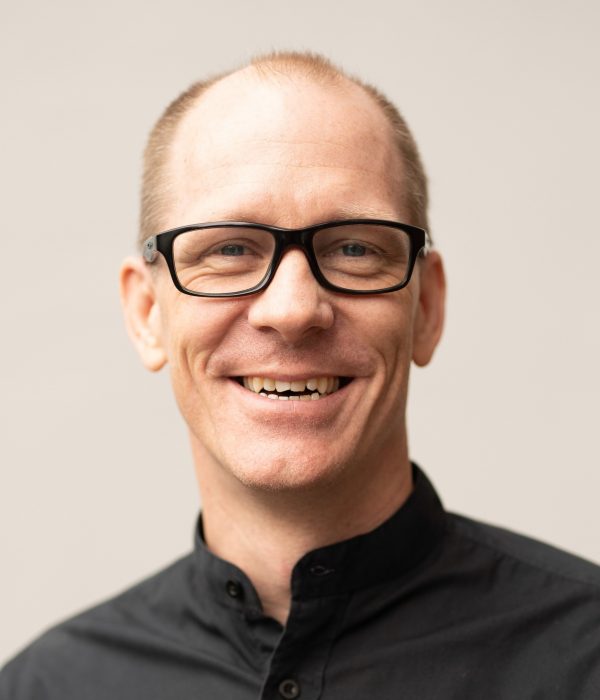 Jesper Palmqvist is based in Singapore as Area Director Asia Pacific for STR - leading the company and regional team for the region. He has spent his career across both supplier and aggregator sides in hospitality, online travel and IT. He works to simplify data through storytelling, increase the engagement with data intelligence and clarify decision-making for hospitality, research and investment companies in Asia Pacific. Jesper regularly attends and presents at events and conferences around the globe and is interviewed by financial, tourism or hospitality industry publications.
STR tracks supply and demand data for the hospitality industry and provide valuable market share analysis for global hotel and investment companies and agencies across the globe.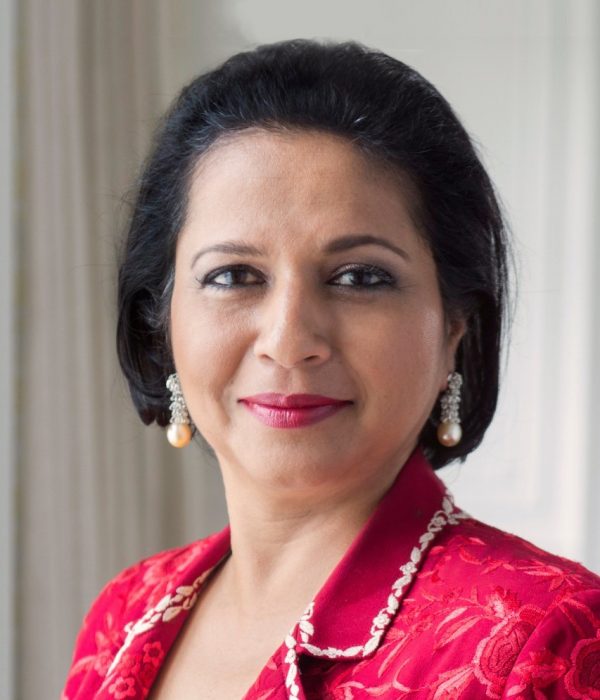 A prominent business woman and one of the most revered personalities in the hospitality industry; Priya Paul is the creative powerhouse behind country's leading collection of contemporary luxury boutique hotels – THE Park Hotels and the new social catalyst brand – Zone by The Park. She has been working in the industry for more than 25 years and has worked hard to create experiences that are different, extraordinary and inexplicable. Under her direction, THE Park Hotels have emerged as stylish, edge, warm and fun –a true reflection of her personality and her passion for modern art and design.
Priya Paul is an Executive Committee Member of the Hotel Association of India (HAI) and also served as its President from 2005 till 2009 as well. She is a founding member of the World Travel and Tourism Council – India Initiative and has served as the Chairperson for the year 2013. She is also a Board Member & Co-Founder of South Asia Women's Foundation (SAWF-IN). She also serves on a multitude of arts and philanthropic advisory boards.
Priya Paul has a BA in Economics from Wellesley College. She also completed the Owner President Management Program at Harvard Business School.
In 2012, Priya Paul has been awarded the Padma Shri, India's fourth highest civilian honour, for her services to Trade & Industry by the President of India. She has also been conferred with the Insignia of Chevalier de l'Ordre National du Merite (National Order of Merit) in 2014 for her significant contributions.
Priya Paul has been honored as a forbearer of the contemporary travel industry at the LE Miami 2015. She has also received the honor for Outstanding Contribution in Hospitality at AHEAD Asia 2018.
For the ninth consecutive year, Fortune India magazine listed Priya Paul as one of the '50 Most Powerful Business Women in India 2019'. She has received numerous industry awards and accolades like the Aatithya Ratna Award by Hotel Investment Forum India 2011, Hall of Fame 2011 by Hotelier India, Excellence in Design Innovation 2011 by Conde Nast Traveller India, PHD Chamber-Distinguished Women Entrepreneur Award for 2009-2010, FHRAI Hall of Fame in 2010 and many more.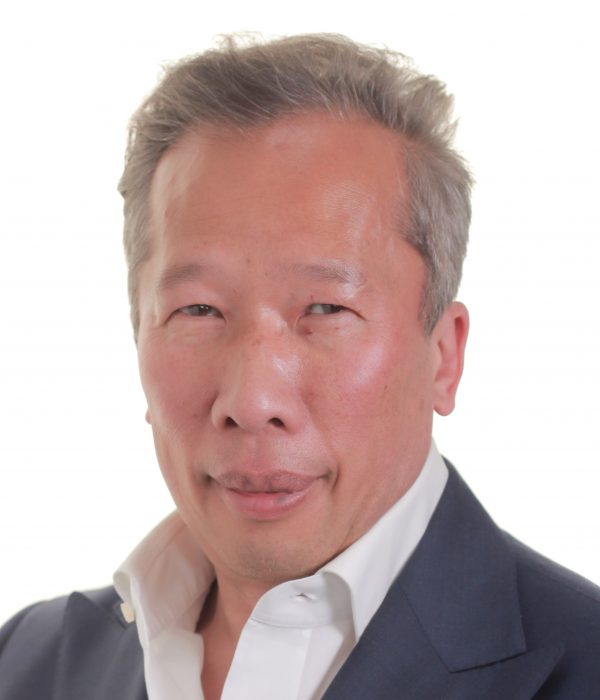 Wes Paul has had an extensive career in finance, starting with J.P. Morgan & Co in 1975 where he was a Managing Director and held a variety of senior global positions in Debt, Currency, Research, Emerging Markets and Private Equity. He went on to become the firm's Global Head of Investments with total oversight and responsibility for the company's real estate portfolio. Wes has a critical focus on disruptive technologies, macroeconomic and capital markets and catalysing opportunities. Wes is also Chairman and CEO of Tellus Matrix LLP and sits on the advisory boards of a number of start-up companies, charities and institutes.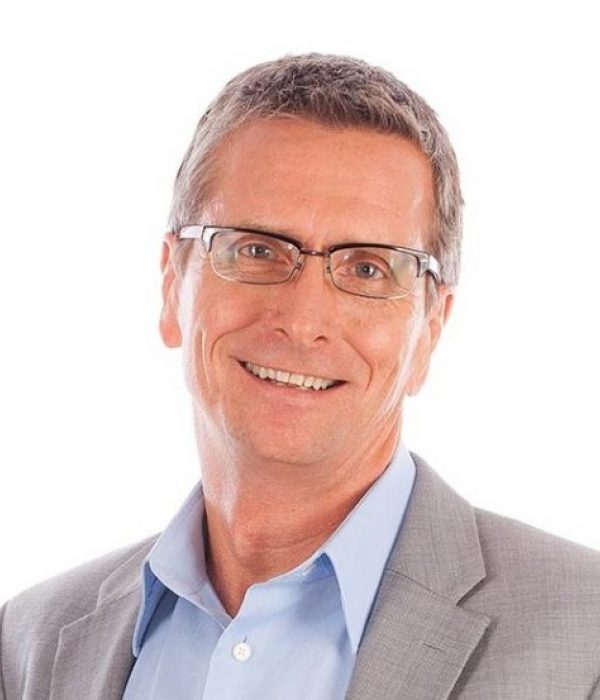 Tim is driven by the art of architecture. As Chairman of OBMI and leader of the Island Living Studio, he is instrumental in developing OBMI's approach to design. He continually reinforces the need for a rigorous analysis of the cultural and environmental influences of
a site, paired with the economic drivers for the project, for a truly sustainable design.
He is equally at ease providing design solutions for clients, whether if it's envisioning
a remote Caribbean island retreat, a mixed-use master plan in Africa, or the design for
a royal palace in the Middle East.
Tim prides himself on a tradition of empowering effective teamwork, understanding the critical importance of a vision backed by discipline and process, and champions leveraging the diverse skill sets of the whole team, ensuring that clients across the world benefit from the passion and dedication synonymous with an OBMI-designed project.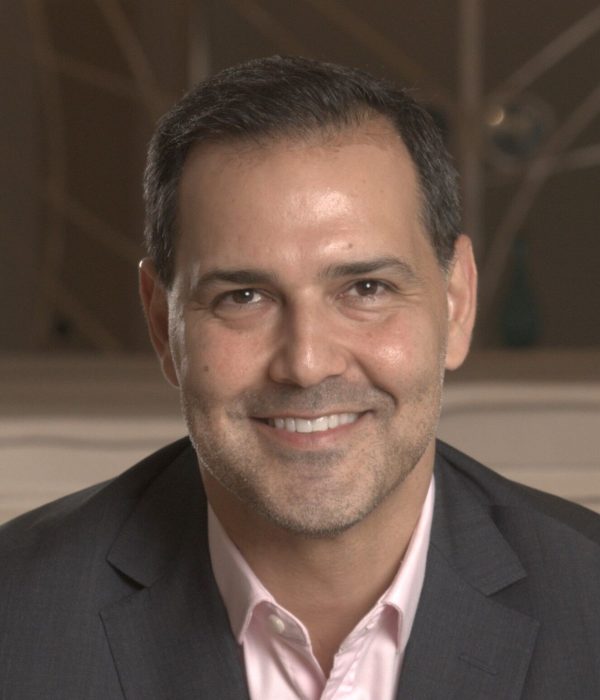 Raki Phillips, CEO of Ras Al Khaimah Tourism Development Authority (RAKTDA) since Raki Phillips, CEO of Ras Al Khaimah Tourism Development Authority (RAKTDA) since June 2019, brings a wealth of industry experience to aid the continued growth of Ras Al Khaimah as one of the fastest growing destinations in the world and will spearhead RAKTDA's drive to attract 3 million visitors by 2025, while developing the Emirate's tourism infrastructure, creating sustainable investment opportunities and enhancing the quality of life for Ras Al Khaimah's residents.
Phillips is an award-winning hospitality veteran and serial entrepreneur with over 20 years of experience working with some of the world's most renowned brands including Ritz-Carlton Hotels, Fairmont Hotels & Resorts and Universal Studios Orlando. He was recognized & published by Hotelier Middle East as "Top 20 Most Powerful Arab Hoteliers".
Phillips, an American national and a fluent Arabic speaker, has a great understanding of the region having worked in the Middle East since 2005 and specifically in the UAE since 2007.
Phillips joins RAKTDA, the authority tasked with establishing Ras Al Khaimah as a world-class destination for leisure and business travel, from the Dubai based International Hospitality Consulting Group INHOCO, where he was Senior Partner and Senior Vice President of Development. In this role he developed hotel project pipelines exceeding $5 billion in assets and negotiated multimillion-dollar hotel deals for global luxury brands in 12 countries and 26 markets.
As well as launching and developing hotels globally, Phillips is one of the Co-Founders of Earth Hotels a sustainable, tech-forward and design centric hotel concept.
Phillips is also an expert in the food & beverage sector and was behind several successful concepts including Hard Rock Live Orlando and Noire the Middle East's first Dinner in the Dark restaurant. He is also the Co-Founder and former CEO of SugarMoo Desserts, Dubai's first online dessert delivery bakery that has expanded from a home grown UAE concept to a popular regional brand in multiple countries including KSA & Oman.
He holds a Bachelor of Science in Business Administration and an MBA in Organizational Management.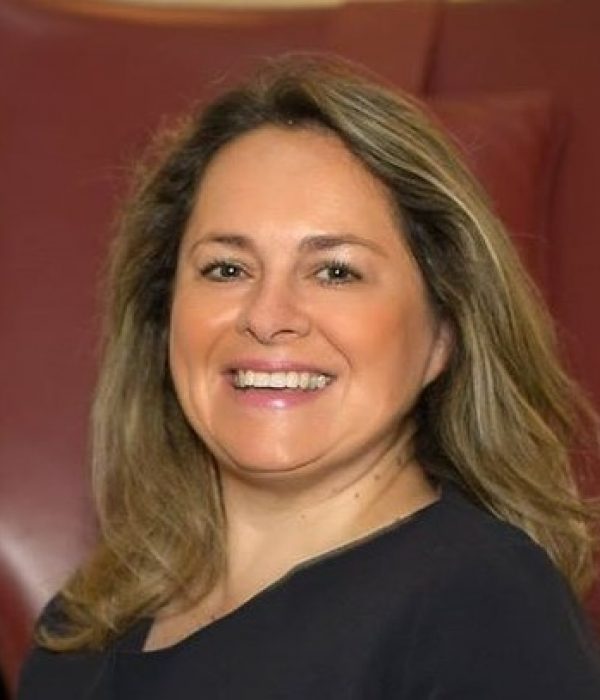 A top hospitality expert with demonstrated operations / finance / strategic expertise, including revenue management, sales, reservations, front-office and F&D management, high quality guest service and people leadership.
Verena Radlgruber-Forstinger has started her career in 1989 as a receptionist in a privately-run hotel in Austria. After various senior positions in rooms division and sales, she quickly climbed up the career ladder and took over her first position as hotel manager, at the age 25 years. During the past 17 years, she held the position of General Manager at the Radisson Blu Hotel Altstadt Salzburg and Radisson Blu Style Hotel Vienna. Further more, she was responsible as ʺWomen in Leadership ambassadorʺ in the area Central Europe at the Radisson Hotel Group.
In March 2020, after 17 sucessful years, she decided to leave the Radisson Hotel Group, in order to build up her own business, the VRF Hospitality Consulting.
VRF Hospitality Consulting supports privatly-run small and medium size hotels with all the expertise gained during her time in international hotel chaines, with the clear target to make them more profitable.
Verena Radlgruber-Forstinger is an active member of EHMA since 2005 and took over the role as EHMA 1st Vice president in 2016.
Her motto:
Never ever give up then everything will be possible!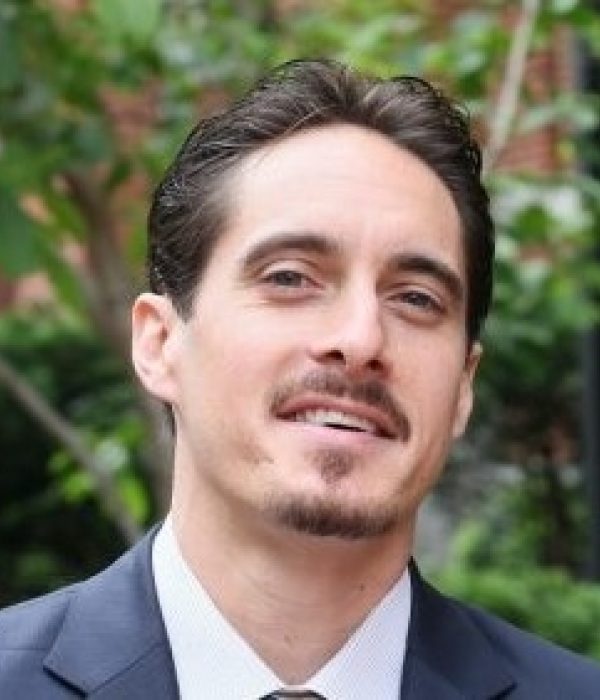 Eric founded Greenview in 2008, an international consultancy helping organizations catalyze innovation and best practice through strategy, programs, data management, benchmarking, and reporting. Greenview's clients include most of the largest hotel companies as well as hotel owners and developers, event organizers, cruise lines, DMOs, OTAs and industry organizations including the WTTC and UNWTO. With 20 years of hands-on experience, Eric is a frequent speaker, convener, and researcher on the topic of sustainability. Prior to founding Greenview, Eric specialized in the operations and development of nature-based lodges, theme parks and attractions in Costa Rica, Mexico, and Brazil. Eric earned a Bachelor of Science degree from the Cornell University School of Hotel Administration and a Master of Science degree in Tourism & Travel Management from New York University. His notable industry work includes launching the Cornell Hotel Sustainability Benchmarking Index, Green Lodging Trends Report, Destination Water Risk Index, and Hotel Owners for Tomorrow Coalition. Eric is a member of the UFI Committee on Sustainable Development and the International Standards Working Group of the Global Sustainable Tourism Council. He has held a research fellowship at the Cornell University Center for Hospitality Research and been an adjunct instructor at New York University.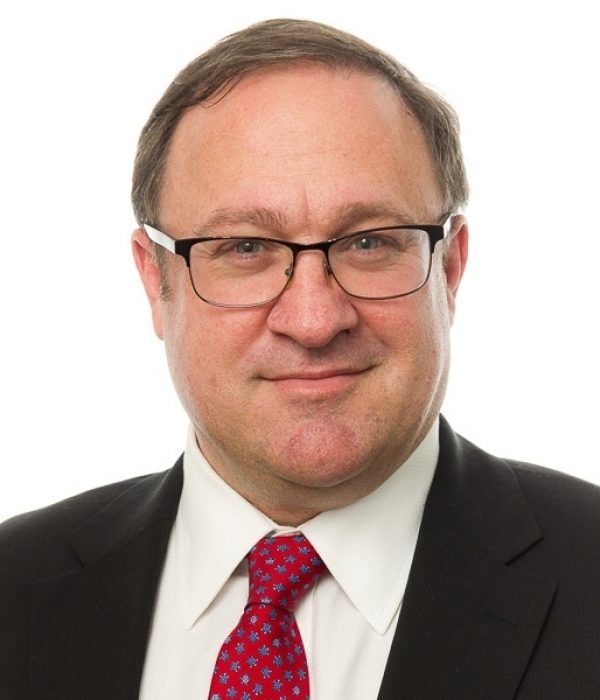 David is a leading corporate lawyer in the UK leisure sector. He heads up the Leisure team at global law firm CMS. He has deep experience advising investors and operators across the full leisure specturm including in hotels, restaurants, travel, bars and members' clubs, gyms, visitor attraction businesses, theatre and entertainment, sport and casinos.
His clients include owners, operators, private equity funds invested in and founders of a range of UK and global leisure concepts.
David was the lead investor and is chairman of UK casual dining restaurant concept Blacklock and also chairs the UK charity A Good Dinner which has a trustee board made up of leading operators and advisers in the restaurant sector that raises money for food and water projects.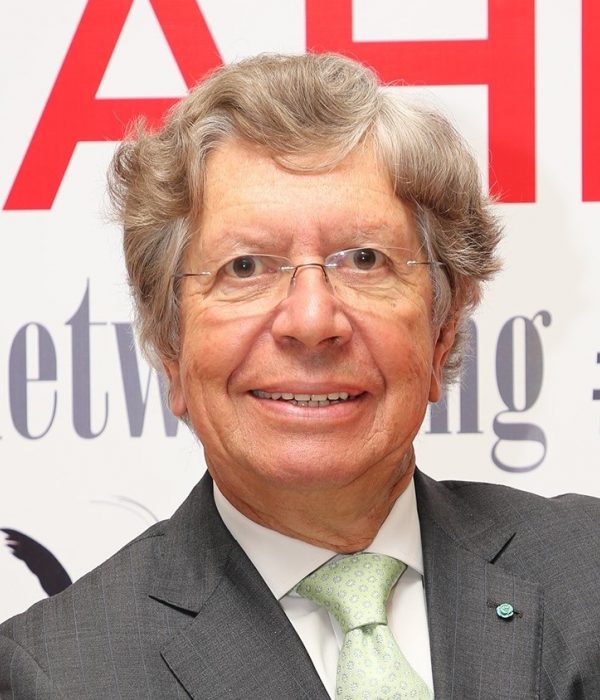 With forty years of experience in the hospitality industry, Arturo is regarded as one of the leading authorities in the CALA region (Latin America and the Caribbean).
Exceptional professional and superior mentor, he is highly recognized for his profound insights, vision, and in-depth knowledge of the industry.
Arturo has an extensive, successful and well-known career in the hospitality sector in Latin America; he was President & Managing Director of Buenos Aires' renowned Alvear Palace Hotel (1984 to 1995).
He also served as President of Welcome Argentina (1992-1994) and was Founder and CEO of Destination Argentina (2003-2005).
Over the years, he has been involved in consulting and advisory services throughout all of Latin America. In 1995 he founded RHC Latin America, one of the most respected consulting firms specialized in the region.
Due to his extensive knowledge and understanding of the hospitality business in the region, his insights and opinions are frequently requested and published by media around the world and he has become increasingly involved as a speaker at major conferences worldwide.
In 2008 Arturo founded SAHIC –the premier Latin American & The Caribbean investment conference-, recognized as the most important event of its kind with focus in the CALA region.
Result of the outbreak of COVID-19 and its impact on the industry, Arturo is leading today SAHIC e-meetings, a virtual platform to facilitate encounter and close exchange between industry colleagues and those interested in related topics. With the objective to build collaboration and offer a Latin American and Caribbean perspective of the crisis, SAHIC e-Meetings brings together industry referents, opinion leaders and inspiring speakers to share valuable data and insights to help build the New Normal of the industry.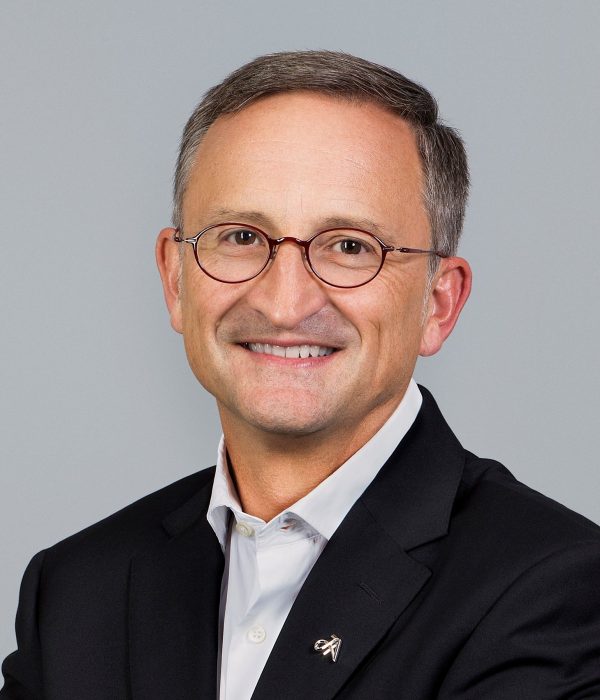 2019 has been marked as the year of change for JA Resorts & Hotels, with transformation including a forward-thinking brand refresh, an all-new food and beverage portfolio and significant international expansion across the Indian Ocean and Asia. The individual appointed to lead this charge is Australian hospitality veteran, Anthony Ross
Growing up in buzzing, multicultural Melbourne, Ross fostered a love of hospitality, travelling and farm-to-table food. He fondly remembers his Grandfather's motel in Victoria, where as a child he would sneak into the walk-in fridge and mischievously play with the switchboard when he got the chance. At age 18, he embarked upon a Bachelor for Business in Catering & Hotel Management from Victoria University and simultaneously completed practical training in both Melbourne and Washington DC
His illustrious career spans more than 30 years to date and began with the title of Director of Operations at the Pan Pacific Hotel on the Gold Coast of Australia, where he spent 5 years before transferring to Kuala Lumpur as Resident Manager for the same brand. Ross then moved to Singapore with Pan Pacific as Assistant Director of Operations for a 7-year stint. In 1996, he took on another role in Kuala Lumpur before moving back to Melbourne and on to Hong Kong in 1999, where he became Group Operations Manager for Mandarin Oriental Hotel Group. In 2004, Ross made the decision to buy his own property, and developed a luxury lodge named Azur in Queenstown, New Zealand From 2007 until 2013 he worked with Swire Hotels and opened the award-winning Opposite House in Beijing, subsequently becoming Area General Manager, China for the group
In 2014, he was appointed as Executive Vice President, Asia Pacific, Middle East and Africa for Preferred Hotel & Resorts based in Hong Kong, overseeing a portfolio of 120 hotels, before heading to Jakarta as CEO of Aryaduta Hotel Group for a further 2 years.
Joining JA Resorts & Hotels in January 2018 as the group's new CEO, Ross leads a team of more than 2000 associates across Dubai, Seychelles and the Maldives. A legacy UAE brand, JA Resorts & Hotels was born in 1981 and has a widely recognised reputation for excellence, in the management and operation of award-winning resorts and hotels. Taking its name from the original Jebel Ali (JA) Beach hotel, JA Resorts & Hotels portfolio now features 8 distinct properties across the UAE and Indian Ocean, each dedicated to curating unique experiences and creating unforgettable memories.
Tropical escapes include JA Manafaru, the idyllic luxury island resort in pristine, lagoon-ringed Haa Alifu Atoll, at the northern tip of the Maldives and JA Enchanted Island Resort, an ultra-luxurious hideaway of 10 exquisite villas on a private island, in the middle of the protected Saint Anne Marine Park
Within the UAE, the portfolio offers five-star JA Ocean View Hotel, as well as the deluxe hotel apartments of JA Oasis Beach Tower, both located along 'The Walk' in Jumeirah Beach Residence. Other attractive options include the acclaimed JA The Resort - Dubai's largest experience resort, with 1 million square metres of thrilling activities and 3 unique hotels offering 795 suites and rooms between them- JA Beach Hotel, the all-suite JA Palm Tree Court and JA Lakeview Hotel, a stunning new Golf Course adjacent property due to open on September 1 st 2019. The JA Hatta Fort Hotel completes the portfolio as Dubai's only mountain resort, a secluded getaway amidst the stunning Hajar Mountains landscape
Ross' vision for JA Resorts & Hotels includes a focus on driving global expansion, highlighting corporate social responsibility and maintaining a brand promise of unique experiences and unforgettable memories. A big fan of Australian Rules football and cricket, Ross spends his free time as an avid sports spectator, cyclist, and golf enthusiast, in addition to spending time with his wife Jo and 2 sons, Sam and Nick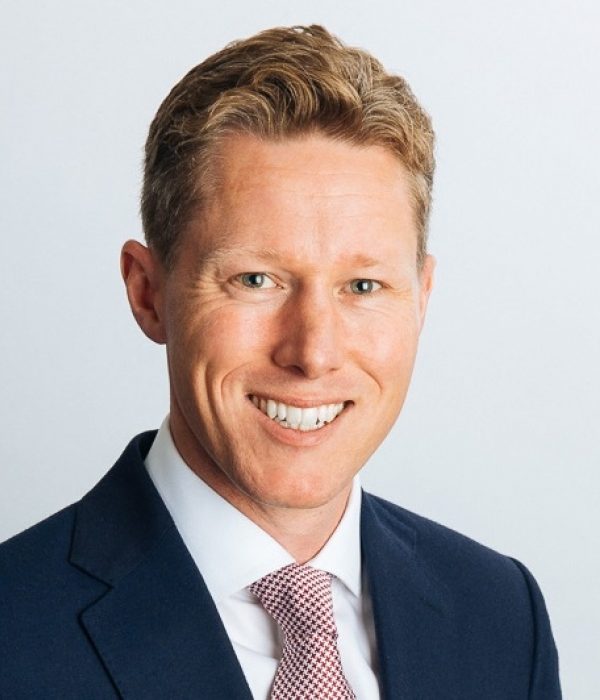 Robin Rossmann is Managing Director of STR, leading its operations across the Europe, Middle East, Africa, Asia Pacific and Central and South America regions. Robin is focused on continuing to improve the way STR provides the hotel industry with robust and insightful performance benchmarking that enables stakeholders to make better decisions. Prior to STR, Robin was a Senior Director in Deloitte's Global Hospitality Advisory Team in London. During his 13 years with Deloitte, he advised leading hotel brands, operators, investors and lenders in most major global markets. His wide range of experience includes advising on hotel strategy, business planning, investment appraisal, market reviews, financial and commercial due diligence, IPOs, debt advisory, valuation, financial assurance, controls improvement and risk management.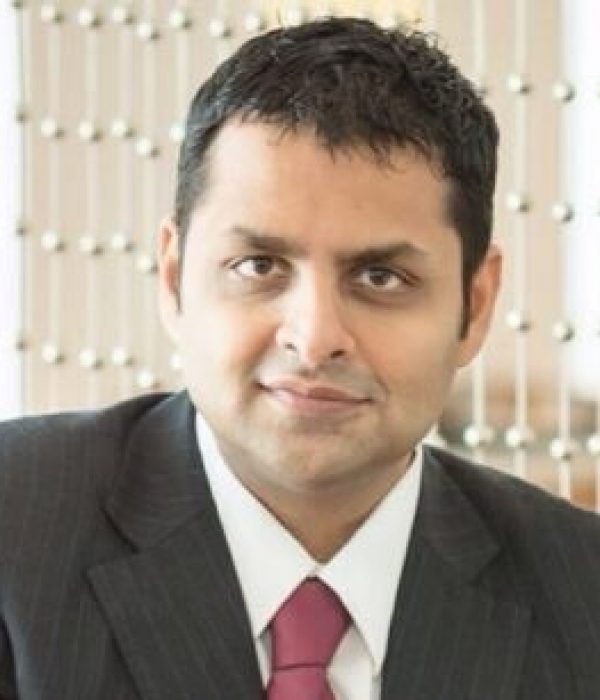 Accor is a world-leading augmented hospitality group offering unique experiences in more than 5,000 hotels and residences across 110 destinations. The Group has been acquiring hospitality expertise for more than 50 years, resulting in an unrivaled portfolio of 39 hotel brands, from luxury to economy. The Group also offers digital solutions that maximize distribution, optimize hotel operations and enhance the customer experience.
Lokesh Sabharwal is a professional hotelier with over 20 years of demonstrated performance across hotel development, advisory and operations, with a focus on the strategic growth of hotel brands. Based at the Gurgaon office for the past 9 years, he is responsible for leading Accor's growth activities across India & South Asia, besides being a key member of the regional strategy and executive team with oversight for special projects. In this capacity, he has led the growth of Accor's luxury hotels portfolio in the region and launched a franchise model for the market.
Before joining Accor, Lokesh has worked with IHG, HVS (now Hotelivate) and Hyatt across development, advisory and operational functions.
Lokesh has completed his Hotel Management from the International College of Hotel Management, Adelaide, Australia and also holds a Diplome Culinaire d'Hoteliere from Le Cordon Bleu. He has also completed a Certification in Real Estate, Development and Hotel Investment from Cornell-Nanyang, Singapore.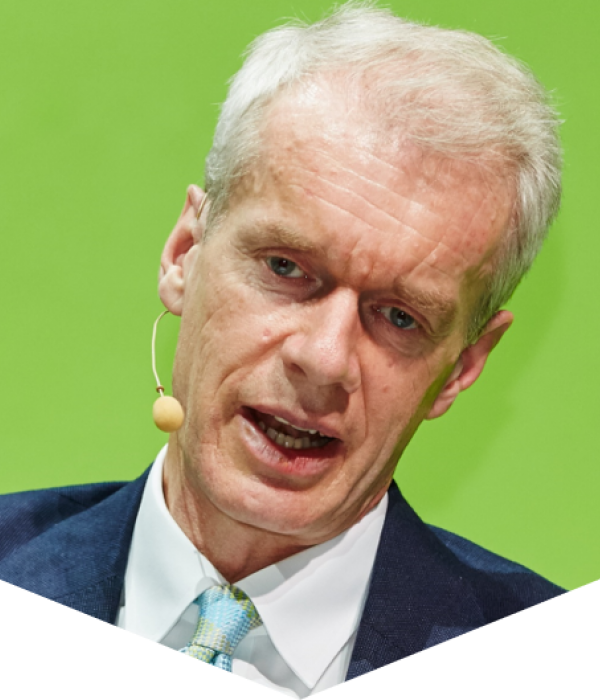 Stephen Sackur is presenter of HARDtalk, the current affairs interview on BBC World and the News Channel. His subjects have included the heads of NATO and OPEC, Shimon Peres, Gore Vidal and Richard Dawkins.
For HARDtalk he has also interviewed a number of the world's great innovators, from James Dyson to Jimmy Wales of Wikipedia and the bioscientist Craig Ventor. Distilling his notes for a series of articles, Stephen identified the five qualities they all seemed to share: an indestructible will, passion (almost beyond reason), outrageous optimism, a super-sized ego and a 'rebel yell.'
These interviews have also given him an insight into how organisations can best bring about innovation: "You need to find ways to assess individuals on their merits, and give rewards for innovative thinking rather than play-it-safe mediocrity. You should encourage insiders to get outside and bring back fresh insights. And you shouldn't confuse seniority with creativity."
Away from set-piece interviews Stephen has served in Brussels, reporting on day-to-day stories from the major European institutions and across the continent. Before that he was Washington Correspondent, where his coverage and analysis of 9/11 won widespread acclaim.
Ten years earlier it was Stephen who broke the story of the mass killing on the Basra road out of Kuwait, marking the end of the Gulf War. He was then posted to Cairo and Jerusalem as Middle East Correspondent, where he reported on the emergence of the Palestinian Authority.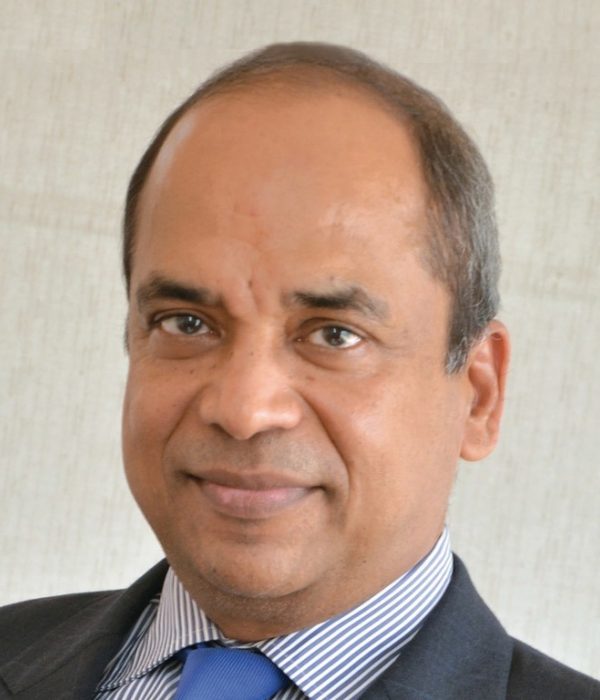 Mr. Arun Saraf serves as Managing Director & CEO of various companies including Juniper Hotels Private Ltd., and Asian Hotels (East) Limited.
Mr. Saraf has vast experience in developing and operating five star hotels in South Asia. He has ownership of 12 major hotels in India & Nepal which are mostly managed under various brands of Hyatt, namely - Andaz Delhi, Grand Hyatt Mumbai, Hyatt Regency Kolkata, Hyatt Regency Chennai, Hyatt Regency Lucknow, Hyatt Regency Ahmedabad, Hyatt Regency Kathmandu, Hyatt Raipur, Hyatt Place Hampi, Hotel Yak & Yeti Kathmandu, The Grand New Delhi, and Azaya Beach Resort Goa. Presently, Mr. Saraf is aggressively pursuing development of new hotels in Guwahati, Bhubaneswar, and Bodhgaya.
Mr. Saraf has been a serial entrepreneur undertaking ventures including travel companies, plantation, hydropower, real estate development and logistic services etc.
Saraf Foundation established and operates The Taragaon Museum in Kathmandu, which collects archives, displays and stores works of archeologists, anthropologist, architects, social researchers, photographers and painters who have worked in fields related to Nepal & Himalayas. The foundation has also established the Sagarmatha Project and works with local communities for recycling waste generated by tourism in Everest region of Nepal.
Mr. Arun Saraf has been actively involved with education and is leading the finest education institution in Kathmandu, Modern Indian School. He is trustee of Shikshayatan Foundation, Kolkata. He is president of Bombay Medical Aid Foundation which provides free medical support to the needy in western India. His other passions are trekking, mountaineering and study of various Himalayan cultures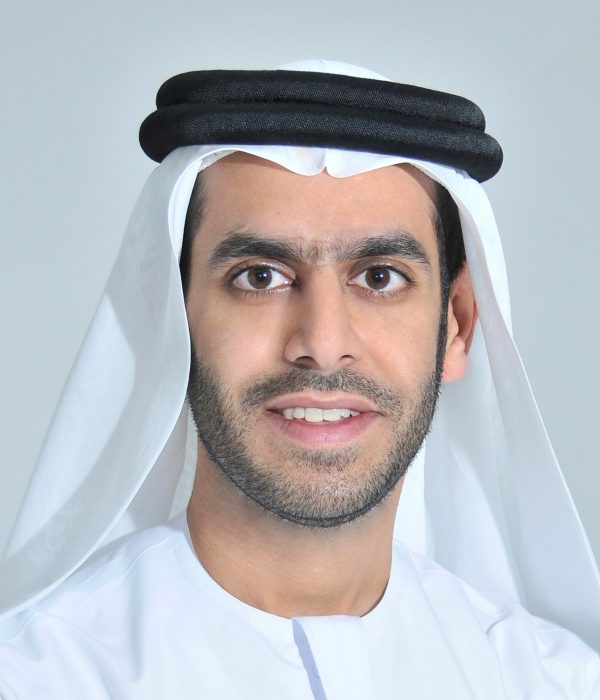 As Executive Chairman of the Sharjah Investment and Development Authority (Shurooq), HE Marwan bin Jassim Al Sarkal, is leading Sharjah's ambitious growth strategy and is considered one of the key leaders in Sharjah's tourism industry growth.
Born in Sharjah in 1979, Al Sarkal holds a diploma in accounting from Dubai Men's College in 1999 and a bachelor's degree in Applied Sciences in Business Administration. He joined the Sharjah Electricity and Water Authority in 1999 as the auditing department's head. In 2003, he joined Dubai Shopping Festival as their Finance Manager, and was promoted to the Director of Finance and Administration position in 2005.
Shortly after the establishment of Qasba Development Authority in late 2004, Al Sarkal joined the authority as its first CEO, leading the establishing and development of Al Qasba as a prominent tourist destination, which then paved the way for the establishment and subsequent success of Shurooq in 2009 under the Emiri Decree.
Joining Shurooq as CEO in 2009, then becoming its Executive Chairman in 2018 under an Emiri Decree by His Highness Sheikh Dr. Sultan bin Muhammad Al Qasimi, Member of the Supreme Council Ruler of Sharjah, Al Sarkal's vision is to become an influential model in Sharjah as the 'city of the future' through the emirate's deep-rooted culture and history, with a mission of leading the transformation and development of Sharjah's emerging markets and sectors, through initiatives and partnerships that deliver added value to Shurooq's team members, business partners and stakeholders.
Shurooq has actively diversified the emirate's tourism sector under the strategic vision of Al Sarkal, who has spearheaded all its major infrastructural projects and key partnerships, estimated at a total value of more than AED 10 billion (more than USD 2 billion), and covering Sharjah's western, central and eastern regions. Principles of conservation and sustainability in partnership with numerous local entities are embedded within each of these projects and ably demonstrates the potential of eco-tourism in the conservation of natural and cultural heritage.
A well-known orator, his innovative thinking and ambitious drive, rooted in the emirate's traditions, has been integral to the success of Shurooq, attracting investors from across the UAE, the Middle East, and beyond. Al Sarkal has played an exemplary role in realising the vision of His Highness the Ruler of Sharjah in leading the continued transformation and economic diversification of the emirate of Sharjah.
Al Sarkal was ranked as one of 56 World's Most Powerful Arabs 2019, according to Arabian Business magazine,In 2016, and was awarded with the Middle East CEO of the Year by the prestigious, this was also followed by Burj CEO Awards Golden Friends of India Award in 2017, Best Official Spokesperson as part of the Sharjah Government Communication Award 2017, and was ranked as Best CEO in the FDI Environmentally Sustainable Developments Industry during the European CEO Awards in 2018.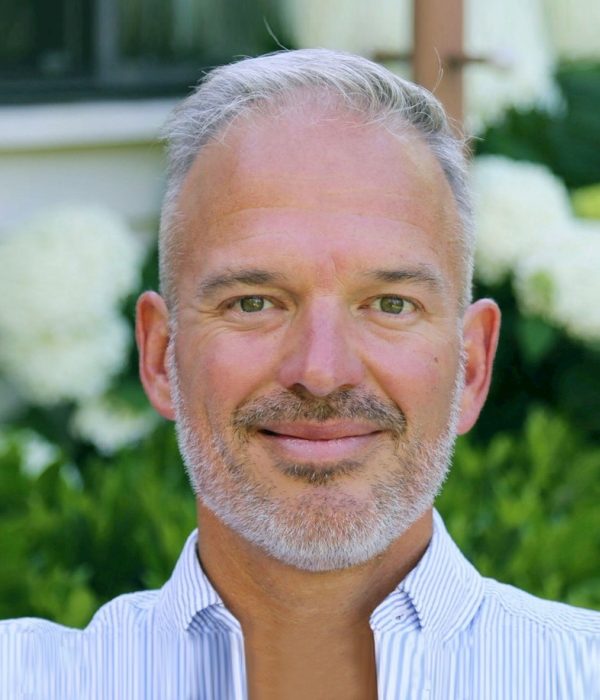 Mark is expressing his two passions, hospitality and wellness, as Vice President - Hospitality, at ACT.Global, a Danish company that developed a disruptive innovation that delivers a healthier environment for guests and staff alike. It does so by fighting microbes and VOCs in a sustained as well as sustainable manner.
Before joining ACT.Global, Mark owned and operated a wellness platform, Wellness-Haven, providing individuals with chronic degenerative diseases interventions that are lifestyle and frequency based to improve their outcomes.
Mark has spent the majority of his career in executive roles at Hilton and Radisson hotels, supporting operations in Procurement, Health & Safety, IT and Technical Services capacities.
He holds an MBA from Harvard Business School and lives in Denmark with his three dual-national children.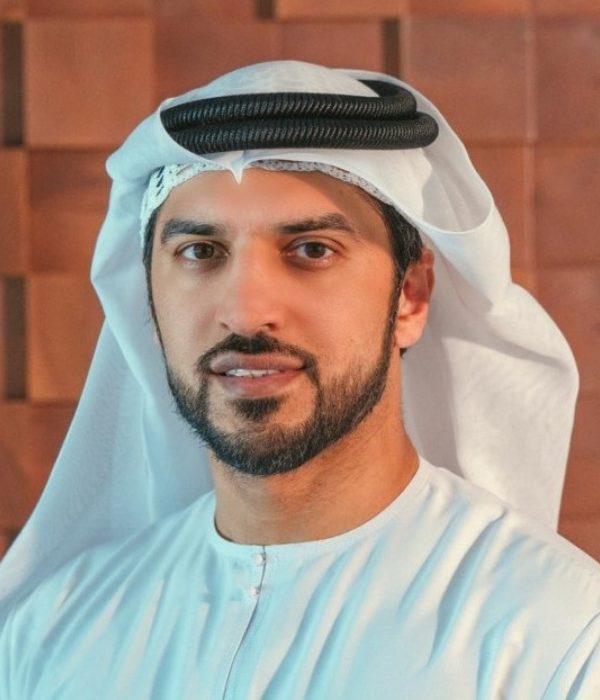 Ali Al Shaiba joined the Department of Culture and Tourism – Abu Dhabi as Digital Marketing Director in 2018 and was appointed as Acting Executive Director of Marketing and Communications at DCT in 2019. He currently also serves on the Board of Directors of one of the UAE's largest production companies, Image Nation.
Al Shaiba brings a wealth of experience in marketing and communications to the Department of Culture and Tourism – Abu Dhabi that has enabled him to become an effective and innovative leader in this field. Prior to joining DCT, he was the Executive Director of Commercials at the Abu Dhabi Media Company, the top media establishment in the emirate of Abu Dhabi.
He has also occupied senior roles in several media organisations across the UAE, including acting as a consultant for the Crown Prince Office – Dubai and Noon.com and acting as the Head of Technical Operations of Dubai Police. He was also the Founder and CEO of Twenty Thirty Media from 2010 to 2015, Tapit Marketing from 2011 to 2014, and was the CEO of the Abu Dhabi Digital Media Establishment from 2015 to 2017.
Al Shaiba specialises in effective marketing management and strategy planning, with focus on the field of digital marketing. His strong leadership skills, as demonstrated by his extensive track record as a successful marketing director, have made him well-suited to effectively guide the marketing and communications efforts within the Department and Culture of Tourism – Abu Dhabi towards success.
Ali Al Shaiba holds an Executive Leadership Degree in Business Administration and Management from the University of Oxford, as well as a High Diploma in Computer Networking from the Higher College of Technologies, Dubai.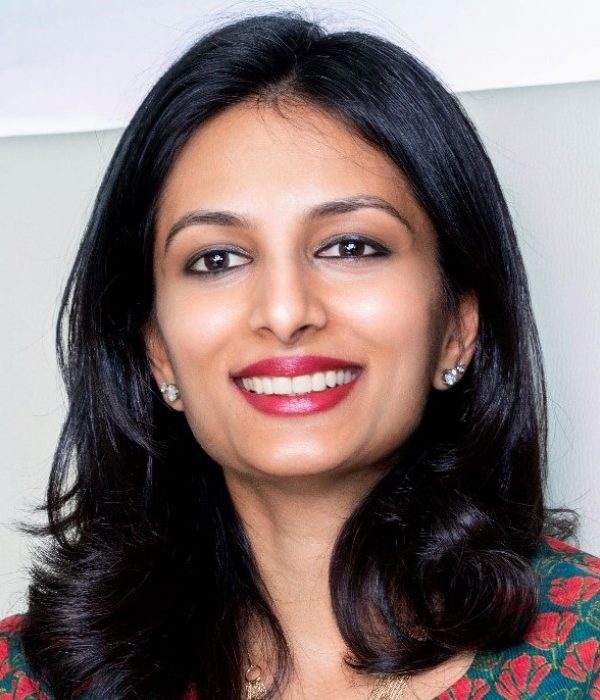 Nirupa has spent the last 10 years at Brigade Group, one of India's top 10 developers.
She oversees the company's Hotel, Office and Retail portfolios.
Nirupa has the serial entrepreneurial bug in her and has successfully conceptualised multiple award winning F&B outlets such as HIGH Ultra Lounge and The Art Café in Bangalore.
She set up Asia's first real estate accelerator called Brigade Real Estate Accelerator Program (REAP) an initiative to mentor high-tech start-ups in real estate in 2016.
She launched Brigade's flexible workspaces brand called – BuzzWorks last year.
She has been identified as one of CNBC's "Young Turks" and has previously won the:
Construction Woman of the Year 2018 – India, by Construction Times
Woman CXO of the Year 2017-South, by Realty Plus
Nirupa is the mother of two young daughters. She loves writing and her articles are regularly published in the news and trade journals. She is passionate about fitness and participates in endurance events. She is trained as a six sigma Black Belt.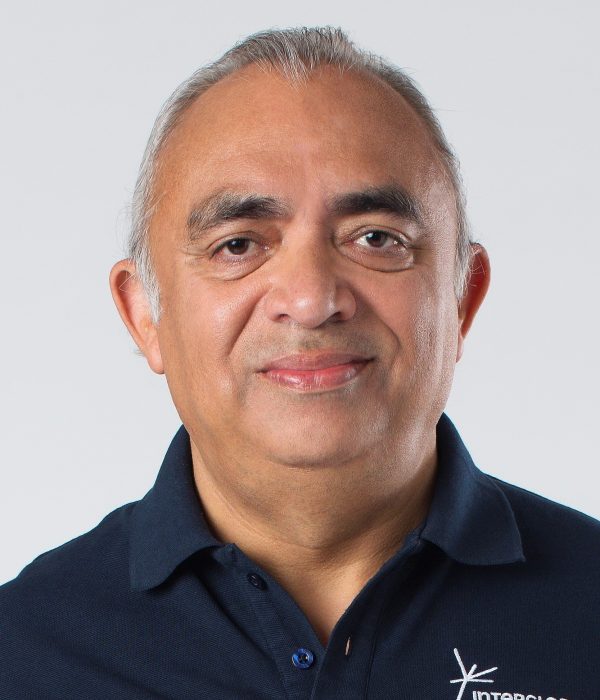 JB Singh is the President and CEO of InterGlobe Hotels (IGH), a joint venture between InterGlobe Enterprises and Accor Asia Pacific established in 2004, to develop a network of 'ibis' hotels throughout India, Nepal, Sri Lanka and Bangladesh. InterGlobe Hotels currently has a portfolio of 23 hotels with a total committed investment of over US$400 million comprising 17 operational hotels and 6 under construction.
JB is a seasoned professional and a leader with over 35 years of experience across leading hotels, airlines and distribution technology companies including Worldspan, Jet Air, Jet Airways, Scandinavian Airlines and British Airways.
Under his leadership InterGlobe Hotels saw a pivotal change management program with deep cultural impact which has translated to significant efficiencies in the investment and operating benchmarks for the organization. JB is also a keen planner, strategist and implementer with demonstrated abilities in driving strategic interventions and accelerating growth.
He holds a Post Graduate BTEC diploma in Management from Oxford Brookes University, UK. Aside from his business, JB also mentors and coaches' start-ups, medium and large organizations, including a football team.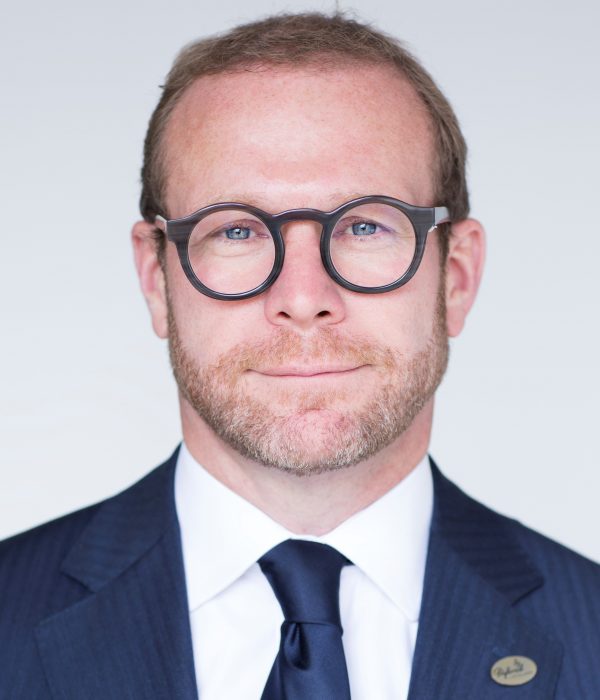 Working for nearly 30 years in this family owned and run Iconic Hotel at Amsterdam Finest Beach. Typically Dutch and with that outspoken. Keeps his crowd updated via @hotelieratwork. Honoured as Hotelier of the Year 2019 at the Global Conference of Preferred Hotels & Resorts. Member of several (inter)national hospitality boards and chairman of EHMA Dutch Chapter.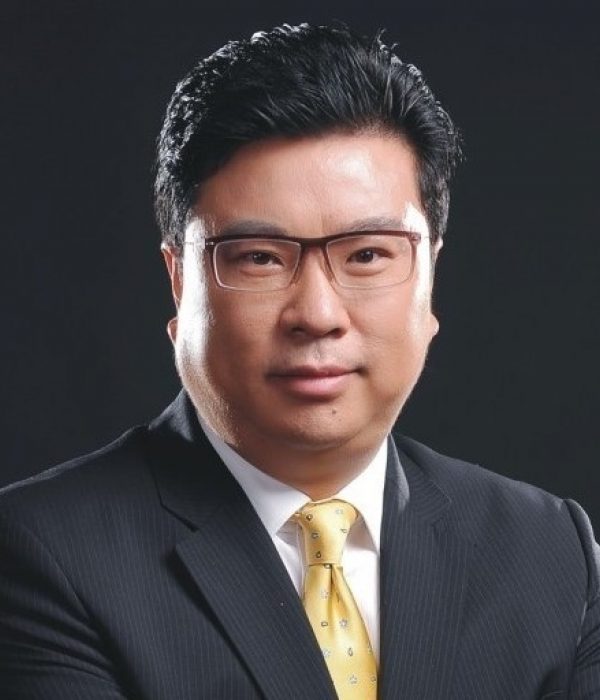 Mr. Tyrone Tang has been working as Vice President of Shimao Group and Hotel Company Chairman & CEO. He is fully responsible for the management of 29 operating hotels and the preparation of more than 80 hotels, including 6 overseas hotel projects, with a total of more than 30,000 hotel rooms. Mr. Tyrone Tang has nearly 30 years of working experience in the international hotel industry, but also has served as a senior executive in Hyatt, Intercontinental, Marriott and other international management groups.
As a leading figure of Shimao Hotel, Mr. Tyrone Tang has macro vision and rich management experience in the hotel industry. He is good at integrating group resources and managing innovative mode. He has led Shimao Hotels and Resorts to achieve great achievements, the development of its managed hotels has made rapid progress and self-brand hotels have risen rapidly. In 2017, he led Shimao Hotels to reach a joint venture and cooperation with Starwood capital group, which has won broad space for the development of Shimao's self-brand.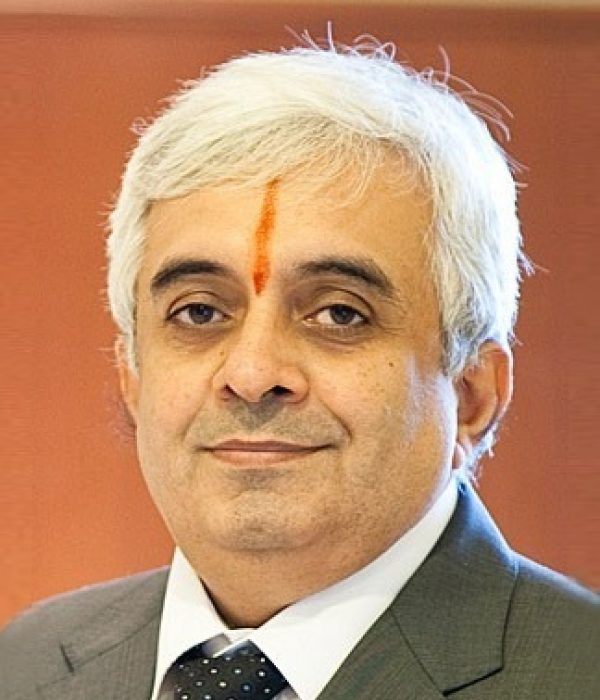 Mr. Vijay Thacker has 35 years consulting experience in the Hotels, Tourism and Leisure sector. He has led and supervised consulting engagements, in India and overseas, comprising:
· Development Advice
· Asset Management
· Strategic Planning
· Valuations
· Risk Advisory and Internal Audits
· Master Planning
· Litigation Support
His experience covers hotels, resorts, serviced apartments, integrated projects, wellness facilities and resorts, convention centres, timeshare projects and clubs. These have varied positioning, from the luxury end of the market through to budget and economy properties.
Mr. Thacker has carried out engagements in over 100 different markets in India and for over 30 international projects, including several projects in the Middle East and Bhutan. Mr. Thacker has advised domestic and international hotel chains, hotel developers, investors and bankers, institutional and PE investors, government authorities, and developers of large mixed-use projects and convention centres.
Mr. Thacker has created a strong risk and systems based internal audit product to help hotel owners, operators and hotel chains better manage their operations.
Mr. Thacker is a Chartered Accountant, has extensive professional experience on international business. He is a member of the Board of Directors of Crowe Global, and several companies in India.
In December 2018, Mr. Thacker was recognised with the Hotelier India Hall of Fame Award.
Horwath HTL - India is a member of Crowe Global, a world-wide network of independent accounting and consulting firms with 765 offices in 146 countries.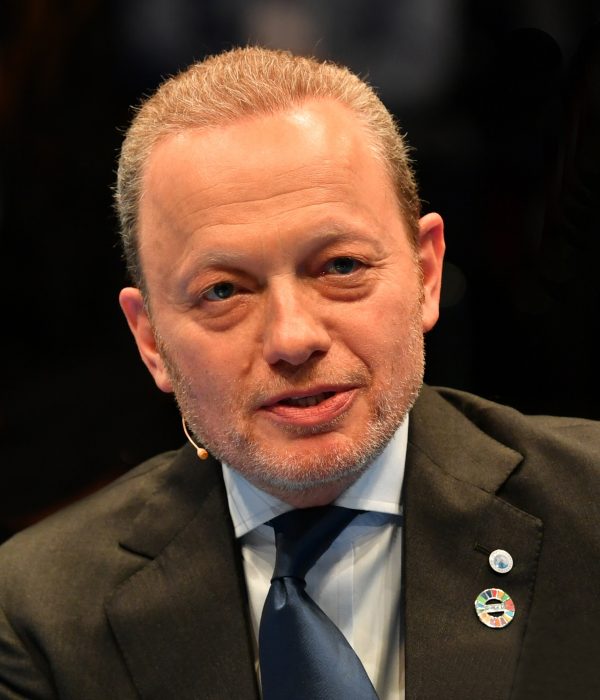 With over 35 years experience in travel and tourism, Brett is Chief Executive of The Travel Corporation (TTC.com), a family-owned, international travel group operating in over 70 countries, on seven continents, with 40 offices and more than 10,000 employees. Well-diversified and entrepreneurially run, The Travel Corporation serves around two million guests per annum across its rich portfolio of over 42 award-winning niche brands. These include specialists in escorted journeys and guided holidays; luxury river-cruising; independent & youth travel and sightseeing specialists. The group also owns and operates the renowned, luxury Red Carnation Hotel Collection.
Brett is an enthusiastic advocate for sustainable travel and is the founder of The TreadRight Foundation (Treadright.org), a not-for-profit organisation, which funds and supports many projects around the world that foster sustainable travel and tourism, focused on three pillars – planet, people and wildlife. Brett's passionate commitment and dedication to travel and tourism is also extended through his more than twenty years on the Executive Committee of the World Travel and Tourism Council (WTTC.org) as well as his involvement with Tourism Cares (Tourismcares.org), and numerous other industry organisations.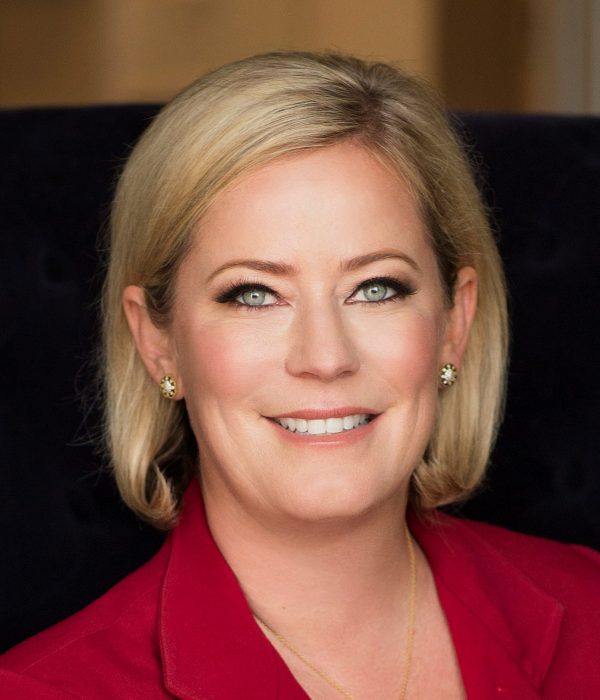 Lindsey Ueberroth is Chief Executive Officer of Preferred Hotels & Resorts and a member of its Board of Directors. Since joining the company in 2004, Lindsey has helped solidify the position of Preferred Hotels & Resorts as an iconic global hospitality brand, a preferred partner for independent hotels, and a trusted resource for travelers seeking an authentic, independent luxury hotel experience.
In March 2015, Lindsey spearheaded the rebranding of Preferred Hotel Group to Preferred Hotels & Resorts, which represented the onset of a new consumer-facing strategy for the company. The new brand architecture redefined the way the hotel experience is rated, not by tiers or stars, but by experiences, to create stronger clarity for the company's world-class portfolio of independent properties among travelers, hoteliers, and travel partners. Highlighting the success of that strategic move, in that same year, Lindsey led the company to achieve a major milestone in its history by generating more than $1 billion ($1.011B) in reservations revenue on behalf of its member hotels worldwide, a 15% increase over the previous year.
During her tenure as president, from June 2010 to February 2014, Lindsey's leadership of Preferred Hotel Group helped the company's global portfolio of member hotels successfully emerge from the worldwide economic downturn by doubling total year-end reservations revenue and generating a 25% increase in Average Daily Rate. Under her direction, the company also launched the innovative points-based I Prefer hotel rewards program; executed the introduction of three distinct brands that represented hotels and resorts in the design, boutique, and serviced residences niche categories; marked first-time presence in more than 25 new countries; and formed strategic partnerships with small hotel brands that expanded the company's reach into key global markets.
Her strength and success as the leader of Preferred Hotels & Resorts earned her recognition in 2017 by Hotel Management as one of the 30 most influential women in hospitality. She also received back-to-back accolades in 2015, first by HOTELS magazine as one of the top 10 most noteworthy hoteliers in the world and then by Lodging Magazine as one of the 20 most influential females in the lodging industry.
Before joining Preferred Hotels & Resorts, Lindsey was an account executive at Ambassadors International, Inc., a global meetings and incentives company. Prior to that, she was a management consultant at Andersen Consulting (now Accenture).
Lindsey serves on the Board of Directors for Historic Hotels of America, the Global Hotel Network, and Wine 2 Water. She is also an active member of the U.S. Travel Association and the Young Presidents' Organization. A graduate of Wake Forest University, Lindsey has traveled to more than 100 countries.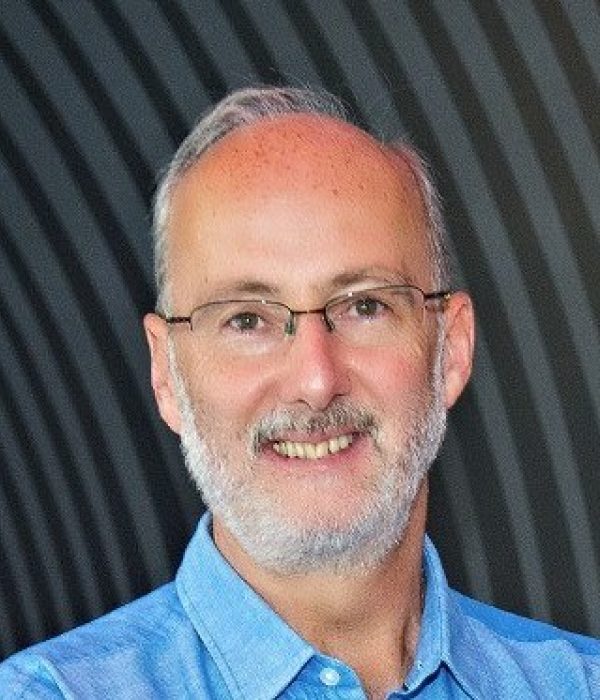 Following a career in professional services spanning nearly 30 years, Nick is currently acting as senior adviser to several hospitality investors. Until recently he was Global Head of Hospitality Advisory Services with Deloitte, where he served as a partner for 20 years and was based in London and the Gulf. In this role, he served a wide spectrum of clients, including private family/HNWI's; PE, SWF, institutional, RE; and corporates, and encompassing owners, investors, lenders and operators. The range of services provided included commercial strategy and development advice; M&A/transaction services; operational/profit improvement reviews; capital-raising/IPOs; assurance; tax advice and restructuring.
Nick spent the early part of his career in hotel operations in Africa and Europe, working with Holiday Inn, Sun International, Gleneagles and Meridien. He has subsequently consulted in over 80 countries and 250 markets. He is a sought-after speaker and was the organiser and chairman of the highly-regarded European Hotel Investment Conference (EHIC), in London. Nick served on the board of global industry data provider STR from 2011 to 2017, and is a member of the advisory board of Bench Events.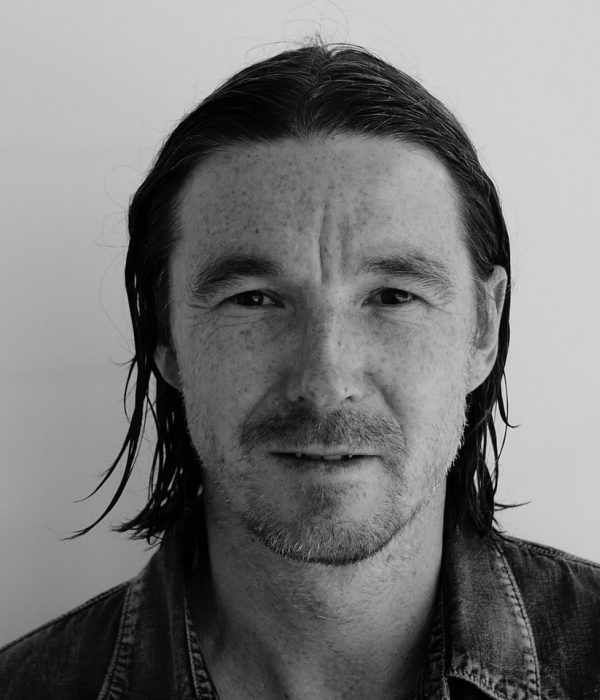 Neville Wakefield is a modern curator interested in exploring the ways in which art behaves outside of institutional contexts. It is his belief that where art is most successful – it's most epiphanic and challenging – is not within the white spaces and clean-cut definitions that have traditionally encased it. Rather it is to be found in new territories; hybrid spaces that break free of containment to suggest new paradigms. An early example of his pushing art into exciting and provocative intersections was in 1994 with the seminal Fashion: Photography of the Nineties, the first of many books to map and narrate the border wars between fashion and art. For over a decade he has done something similar for Supreme orchestrating and curating an ongoing series of art collaborations that have ignited the fusion between high art and street fashion. As senior curatorial advisor for PS1 MoMA and curator of Frieze Projects he gained a reputation for challenging the conditions that shape art in both commercial and non-commercial contexts. He has worked extensively with institutions both here and abroad including the Schaulager Switzerland where he curated the ground-breaking Matthew Barney retrospective: 'Prayer Sheet with the Wound and the Nail.' His interest in how art behaves outside of institutions has led him to co-found Elevation1049 a site-specific biennial in Gstaad, Switzerland currently in its third edition while his role as artistic director of Desert X has been instrumental in shaping the biennial that attracted over 600,000 visitors to the Coachella Valley region of Southern California and most recently expanding its mission of cross cultural dialogue to include the deserts of the middle east with an iteration in AlUla, Saudia Arabia. Collaborations with Cartier, Nike, Supreme, Playboy and others force art to mix with other kinds of commerce, to break its pledge of allegiance to a rarefied insider world of private safe-houses and public institutions. Context itself therefore becomes the final creative act. As curator, Neville's boundary breaking role is not just to create and encourage new conditions under which art can flourish but to make it accessible to wider audiences in new and exciting ways.
"Neville Wakefield is one of the best curators around – his sure-handed visual sense often rivals that of the artists he's working with."
The New Yorker
"Neville is able to tap, conjure, feed off the truth of the unconscious rather than peddle the dumb and dour of dim reality. Unlike most curators he actually hangs out with artists. In fact I've always treated him as another artist."
Richard Prince NYT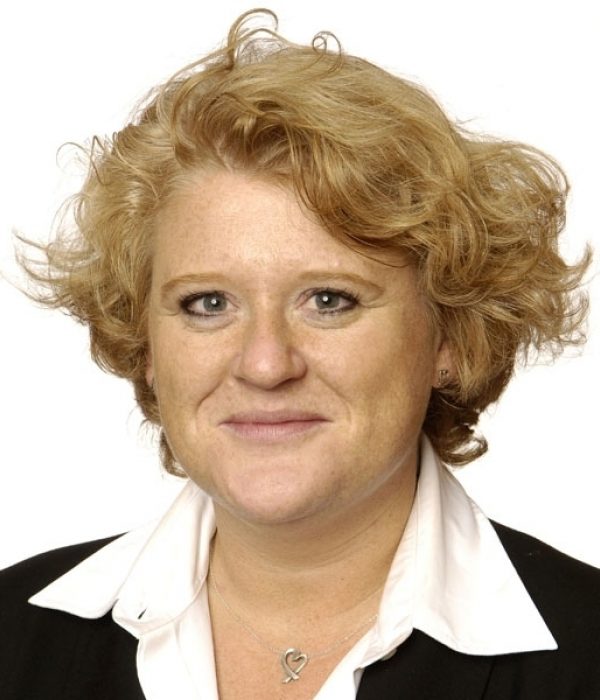 Louise Wallace has been a partner in the Corporate Team since 1997 and is a member of CMS' Executive Committee. She covers all aspects of M&A, private equity, corporate finance, takeovers, joint ventures, corporate outsourcing, integrations and governance, and all forms of corporate restructurings.
Louise specialises in the hotels & leisure and the consumer and retail sectors. She is ranked in the top tier of Chambers 2016 for her work in the hotels & leisure sector and is recognised in Chambers for M&A (High End) GBP 250m+ deals.
Louise has acted on many of the leading M&A transactions in the hotels & leisure sector. She has advised owners and financiers on countless Management and Franchise Agreements with Hilton, IHG, Marriott, Accor as well as "White Label" Management Agreements with Redefine BDL, Chardon, Sangine, MacDonald Hotels to name but a few.
On the consumer and retail side, she has an in-depth knowledge of the sector and supports our clients with M&A, competition, media and advertising, food law, etc. Her detailed expertise as a corporate partner means Louise also regularly advises clients across a wide range of other sectors including real estate, manufacturing, support services, industrials and IT.
She has in-depth expertise in the consumer products sector (FMCG, food & drink, household & body care, cosmetics, textiles and retail), having advised retailers and manufacturers in a broad range of legal and market facing issues.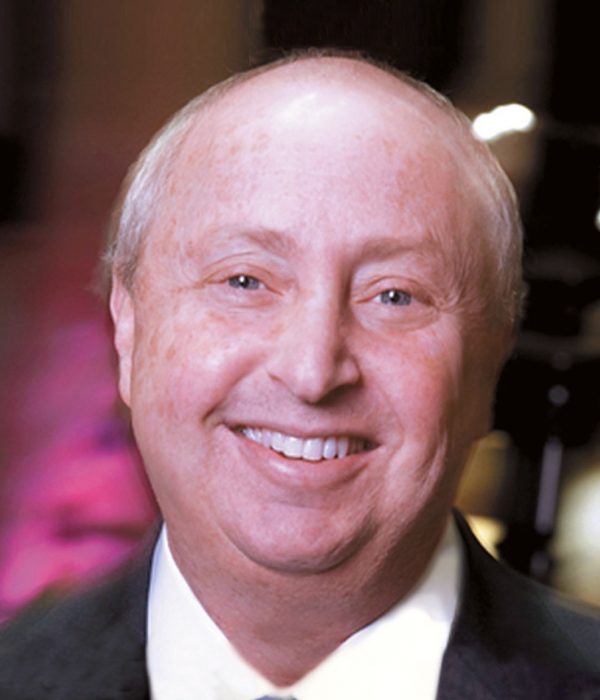 Jeff Weinstein has been Editor-in-Chief of HOTELS magazine since November 1994. In 1996, he created HOTELS' Investment Outlook, a quarterly publication for the hotel investment community. He is also responsible for developing HOTELS website, www.hotelsmag.com. Starting in 1986, Weinstein was senior editor for Restaurants & Institutions, which covered all aspects of the foodservice industry in the United States. Weinstein, a five-time winner of the Jesse H. Neal award, presented by the American Business Press, is a 1979 Journalism graduate of Drake University and the father of two residing in suburban Chicago.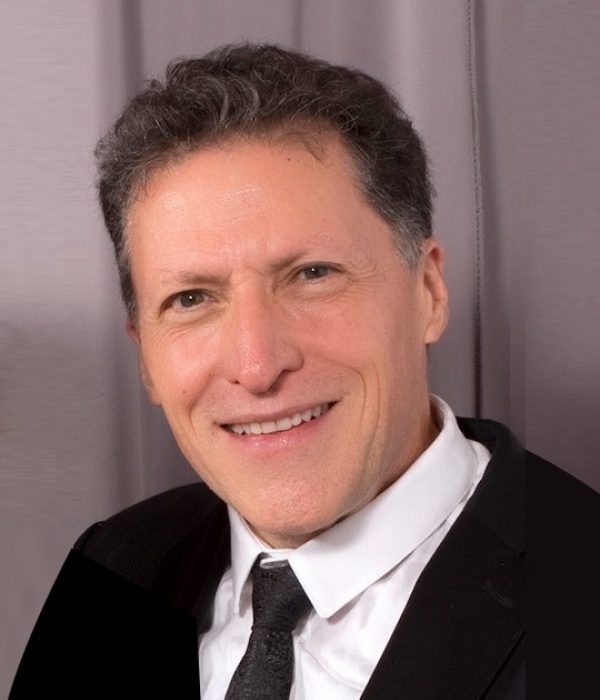 Arnie Weissmann is editor in chief of Travel Weekly, the trusted source of news, research, analysis and opinion for the U.S. travel industry. He also serves as executive vice president/editorial director for its parent company, Northstar Travel Group, the largest business-to-business travel media company in the world, serving audiences in the Americas, Asia and Europe.
Weissmann's involvement with travel journalism began in consumer media, publishing articles in dozens of national outlets, from the Washington Post to the LA Times. He entered business-to-business publishing after he launched the travel industry's first destination information service, Weissmann Travel Reports, providing frequently updated, unbiased profiles of every country in the world. (It has since been incorporated into Northstar product Travel42.) He also authored a best-selling geography textbook and served as publisher of critical hotel and destination guides for the travel industry in the U.S. and U.K.
Weissmann was a web pioneer, creating the first core destination content for America Online, as well as AT&T's corporate travel website. His company also licensed content to Apple, Time, Inc., CNN and Marriott International, among others. After selling his company to Reed Elsevier, he was named group publisher for Star Service (critical hotel and cruise reviews), Official Hotel Guide Worldwide and a dozen OAG-branded publications in the UK.
In 1999, he took on the role of senior advisor for business development for Northstar Travel Group, and was appointed editor in chief of Travel Weekly in October 2001.
Weissmann is seen regularly on PBS as a contributor to the television program "The Travel Detective." His commentary has appeared on CBS, NBC, CNN, BBC and Sky News television, as well as NPR, SiriusXM and Monocle radio. He has been quoted in the New York Times, Wall Street Journal and USA Today, among other publications. Weissmann is on the board of the non-profit Tourism Cares and has been a repeat guest lecturer at Cornell University School of Hotel Administration.
He lives in New York City with his wife and three children.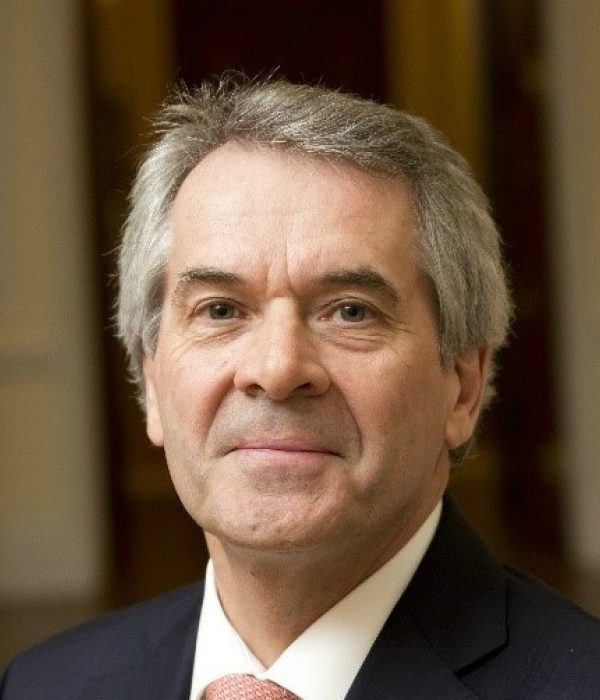 Sir Peter Westmacott, KCMG, LVO was British Ambassador to the United States from January 2012 until January 2016. It was his second posting in Washington, having previously served as the British Embassy's Counsellor for Political and Public Affairs in the mid-1990s.

Prior to his service as ambassador to the United States, Peter served as the British Ambassador to France—from 2007 to 2011—and as Ambassador to Turkey starting in 2002. Peter's forty-year career in the British Diplomatic Service has included postings in Tehran and Brussels, time as the Foreign and Commonwealth Office's Director for the Americas, and a seat on the board of the Foreign Office as Deputy Under Secretary. In addition, he served as Deputy Private Secretary to His Royal Highness The Prince of Wales from 1990 to 1993.

After his retirement from diplomatic service, Peter has taken up appointments as Vice Chairman at Tellus Matrix LLP, an independent non-executive at Ernst & Young, distinguished ambassadorial fellow at the Atlantic Council, director of Family Zone Cyber Safety Ltd, and an advisory director of Campbell Lutyens & Co, Tikehau Capital, Signum Global Advisors and Glasswall Holdings. He also speaks regularly at international conferences, including the Aspen Security Forum, and on radio and television.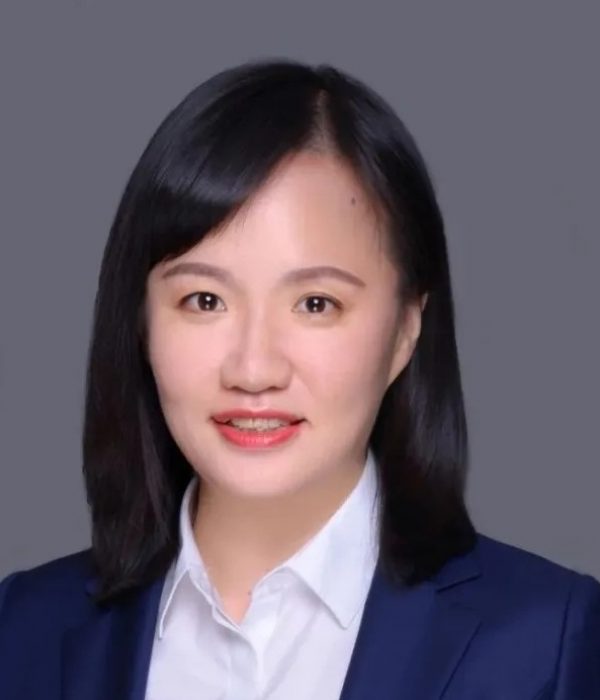 Certified Hotel Asset Manager, by HAMA / Certified Commercial Investment Member, CCIM / Certified Public Accountant / Certified Hotel Administrator, by AH&LA / Certified Hotel Revenue Manager, by AH&LA / Certified Hotel Accounting Executive, by HFTP / Certified Hotel Sales Professional
Renee has more than 15 years in leading asset management experience in Hospitality industry, specialized in corporate finance, hotel operation, performance evaluation and hotel asset management.
Leader of IPO team in Jinmao Hotel (6139.HK), also leader of team in MA negotiation, hotel rebranding, investment feasibility study, financing both on shore and off shore, issuing public debts, etc.
One of the founders in chartering China Chapter of HFTP (Hospitality Finance and Technology Professionals).
Member of CCIM Portfolio Review Committee.